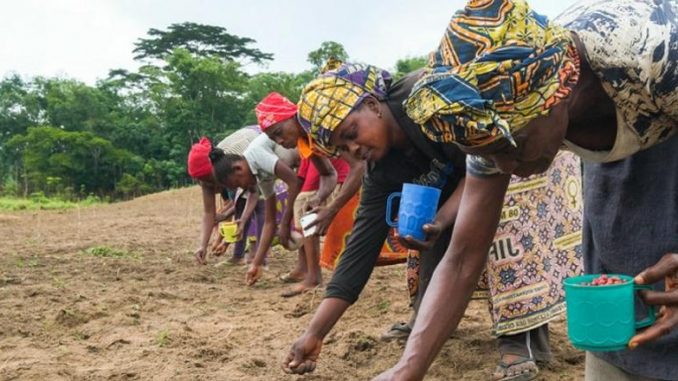 NEW YORK, New York, June 6, 2021 (ENS) – "We are ravaging the very ecosystems that underpin our societies," United Nations Secretary-General António Guterres warned in his message for World Environment Day, observed every year on June 5.
With biodiversity loss, climate disruption and escalating pollution presenting a triple environmental threat, Guterres launched "an unprecedented effort to heal the Earth."
Kicking off the UN Decade of Ecosystem Restoration, he said the planet is rapidly reaching a "point of no return," as humans cut down forests, pollute rivers and oceans, and plough grasslands "into oblivion."
Our degradation of the natural world is destroying the very food, water and resources needed to survive, and already undermining the well-being of 3.2 billion people – or 40 percent of humanity, he said.
Yet the UN chief said reassuringly that the Earth is resilient and "we still have time to reverse the damage we have done."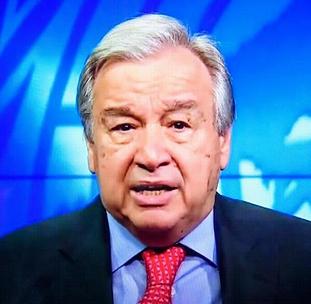 He pointed out that the next 10 years are "our final chance to avert a climate catastrophe, turn back the deadly tide of pollution and end species loss."
By restoring ecosystems, Guterres said, "we can drive a transformation that will contribute to the achievement of all the Sustainable Development Goals, SDGs."
"Accomplishing these things will not only safeguard the planet's resources. It will create millions of new jobs by 2030, generate returns of over US$7 trillion dollars every year and help eliminate poverty and hunger," he said.
Land Area the Size of China Needs Restoration
An area of land roughly the size of China needs rejuvenation if the planet's biodiversity and the communities who rely on it are to be protected, UN agencies said on Thursday.
The Food and Agriculture Organization, FAO, and the UN Environment Programme, UNEP, are urging restoration of at least one billion degraded hectares of land by 2030. This goal must be matched by a similar commitment to the oceans, or else there will be a growing threat to global food security, they warned.
In a new report marking the start of a Decade of Ecosystem Restoration, the agencies warned that humans are already using 1.6 times the resources that nature can provide sustainably.
Some 420 million hectares of forest have been lost since the 1990s, the UN agencies report, and Member States are "not on course" to meet pledges to increase the overall amount of woodland by three percent by 2030, said Mette Wilkie, director of FAO's Forestry Division.
"Conservation efforts alone will be insufficient to prevent large-scale ecosystem collapse and biodiversity loss," FAO and UNEP stressed, before underscoring the need for countries to reprogram their post-COVID-19 recovery and move away from massive subsidies to carbon-heavy sectors such as fossil fuels.
UN Secretary General Guterres described the Decade on Ecosystem Restoration as "a global call to action" that will draw together "political support, scientific research and financial muscle to massively scale up restoration."
"Everyone can contribute," said the Secretary-General. "So, let today be the start of a new decade – one in which we finally make peace with nature and secure a better future for all."
Enthusiasm for a New Human Rights Standard Grows
Independent human rights experts have called on the UN to formally recognize that living in a safe, healthy and sustainable environment is "indeed a human right."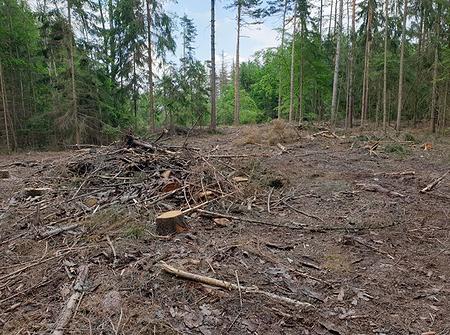 These are Special Rapporteurs and independent experts appointed by the Geneva-based UN Human Rights Council to examine and report back on a specific human rights theme or a country situation – in this case whether a safe, healthy and sustainable environment is a human right. They are not UN staff nor are they paid for their work.
"Of the UN's 193 members, 156 have written this right into their constitutions, legislation and regional treaties, and it is time for the United Nations to provide leadership by recognising that every human is entitled to live in a clean environment," the experts said in a joint statement marking World Environment Day 2021.
"The lives of billions of people on this planet would improve if such a right were adopted, respected, protected and fulfilled," they stated.
Nearly 50 years after the Stockholm Declaration on the Human Environment, in which UN Member States declared that people have a fundamental right to "an environment of a quality that permits a life of dignity and well-being," the time is ripe for concrete action, they said, calling on both the Human Rights Council and the General Assembly to take action.
A surge in emerging diseases that jump from animals to humans, such as COVID-19, along with the climate emergency, pervasive toxic pollution and a dramatic loss of biodiversity, have brought the future of the planet to the top of the international agenda.
The experts said that human rights must be put at the center of any measures to tackle the environmental crisis.
"Putting human rights at the heart of these actions clarifies what is at stake, catalyses ambitious action, emphasizes prevention, and above all protects the most vulnerable people on our planet," they stated.
"We could, for example, truly transform our world by shifting from fossil fuels to renewable energy, creating a circular, waste-free economy, and moving from damaging exploitation of ecosystems to living in harmony with nature."
In a world where the global environmental crisis causes more than nine million premature deaths every year and threatens the health and dignity of billions of people, the experts upheld that "the UN can be a catalyst for ambitious action by recognising that everyone, everywhere, has the right to live in a healthy environment."
Youth Call for Restorative Action
Youth from different sectors, media personalities, entrepreneurs, and civil society leaders celebrated World Environment Day during a virtual meeting on Friday, where they called for urgent action to restore planet.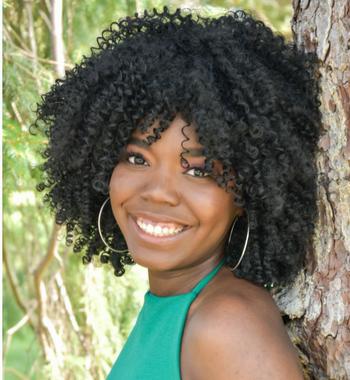 The event was headlined by writer Jordan Sanchez, 19, reading the signature poem she wrote for this year's celebration.
"I want people to understand that situation we are in is serious but there is always something we can do, we have to remain positive and we have to act," she said.
Dr. Mike Varshavski, known as "Doctor Mike," a young internet celebrity and family medicine physician from Russia, reminded the panel that a healthy environment underpins a healthy life.
"For example, when the ozone layer becomes depleted, we see an increase in skin cancer. When we see the corals being destroyed in our oceans, we are actually losing the ability to create medicine because the coral reefs are nature's health cabinet," said Dr. Mike.
"We can start by taking small steps to institute changes like meatless Mondays and riding a bike to work or school," he said.
According to a recent study from the UN Development Programme, about 70 percent of young people between 14 and 18, think the climate emergency is real, and upon us.
"Young people have a lot of power and they need to make sure the leaders they select are leading with intergenerational justice in mind…Power is not given, it is taken, so grab it," urged UNEP Executive Director Inger Andersen during the youth-led conversation.
The UN Under Secretary General for Global Communications Melissa Fleming underscored that restoring ecosystems is the key to solving many other environmental challenges including biodiversity loss and climate change, and it ensures local communities have jobs and can build sustainable economies.
Featured image: Women plant peanuts for food security in Yangambi, Democratic Republic of the Congo. April 21, 2021 (Photo by Axel Fassio/CIFOR)
© 2021, News Editor. All rights reserved.