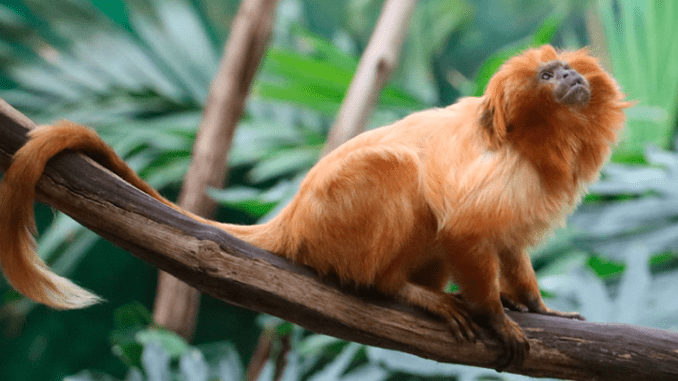 NAIROBI, Kenya, March 1, 2023 (ENS) – For the first time, the United Nations has recognized 10 trail-blazing efforts from across the globe that are restoring the natural world. Declared World Restoration Flagships, these 10 initiatives can now receive UN-backed advice, promotion, and funding in support of their work to prevent and reverse the degradation of natural spaces.
The first 10 World Restoration Flagships stretch across 23 countries and all ecosystems. Together, they aim to restore more than 68 million hectares, an area bigger than France, and create nearly 15 million jobs.
They were selected as part of the United Nations Decade on Ecosystem Restoration, 2021–2030, a global movement coordinated by the Nairobi-based UN Environment Programme, UNEP, and the UN Food and Agriculture Organization, FAO, based in Rome. It's usually just called the UN Decade.
In choosing the inaugural World Restoration Flagships, the UN Decade seeks to honor the best examples of large-scale and long-term ecosystem restoration, embodying the 10 Restoration Principles of the UN Decade on Ecosystem Restoration.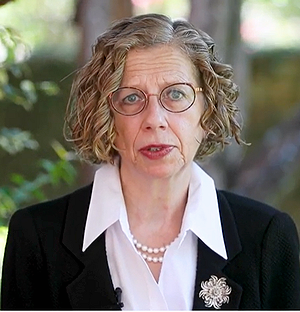 UNEP Executive Director Inger Andersen drew on her more than 30 years of experience in international environmental sustainability, strategy and operations, when she introduced the first flagship honorees at the UN Biodiversity Conference in December. "Transforming our relationship with nature is the key to reversing the triple planetary crisis of climate change, nature and biodiversity loss, and pollution and waste," Andersen said.
"These 10 inaugural World Restoration Flagships show that with political will, science, and collaboration across borders, we can achieve the goals of the UN Decade of Ecosystem Restoration and forge a more sustainable future not only for the planet but also for those of us who call it home," she said.
Between 2015 and 2019, Andersen was the director-general of the International Union for Conservation of Nature, IUCN, which maintains the authoritative Red List of Threatened Species. She knows that without halting and reversing the degradation of terrestrial and aquatic ecosystems, one million species are at risk of extinction, a finding that first emerged from a 2019 report by the UN-backed Intergovernmental Science-Policy Platform on Biodiversity and Ecosystem Services, IPBES.
Scientists say restoring only 15 percent of ecosystems in priority areas, thereby improving habitats, can reduce extinctions by 60 percent.
The 10 inaugural World Restoration Flagships are:
1 – Trinational Atlantic Forest Pact
Multiple ecosystems of tremendous biodiversity make up the Atlantic Forest, stretching from northeast Brazil down along the Atlantic coast and inland to northern Argentina and eastern Paraguay. Also one of the world's most endangered biomes, the vast forest has been reduced to fragments by centuries of logging, agricultural expansion and city building.
At least 6,000 plant species, 263 amphibians and 160 mammals, including 22 primate species, are native and unique to this forested region. More than 52 percent of the tree species and 92 percent of the amphibians in the Atlantic Forest are found nowhere else on Earth.
Now, the Trinational Atlantic Forest Pact, supported by more than 300 organizations, is recognized by the United Nations as one of the 10 World Restoration Flagships.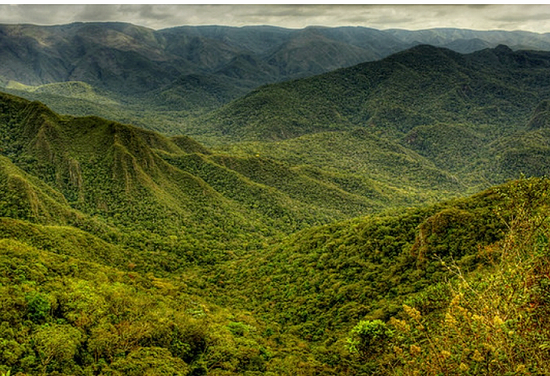 Hundreds of organizations, communities, and individuals have cooperated to restore the Atlantic Forest in all three countries – Argentina, Brazil and Paraguay. Their initiatives are creating wildlife corridors for endangered species, like the jaguar and the golden lion tamarin, securing water supplies for people and nature, countering and building resilience to climate change, and creating thousands of jobs.
Some 700,000 hectares have already been restored, with the 2030 target at one million hectares and the 2050 target at 15 million hectares.
This World Restoration Flagship is coordinated by The Pact for the Restoration of the Atlantic Forest and the Trinational Network for the restoration of the Atlantic Forest.
It receives support from 300+ partners, including: Brazilian Society for Ecological Restoration, the International Union for Conservation of Nature, The Nature Conservancy in Brazil, World Resources Institute Brazil, World Wide Fund Brazil, WWF Paraguay, Fundación Vida Silvestre Argentina and many other international and local organizations.
Some areas of the Atlantic Forest are already protected. Listed as a UNESCO World Heritage Site, the Atlantic Forest South-East Reserves, in the Brazilian states of Paraná and São Paulo, are 25 protected areas covering some 470,000 hectares .
In Paraguay, Mbaracayu National Park and San Rafael Lagoon National Park – two of the most important remaining blocks of Atlantic Forest – have been recognized by UNESCO as Biosphere Reserves.
WWF has presented the Paraguayan government with the Leaders for the Living Planet Award in recognition of its efforts to conserve the Upper Paraná Atlantic Forest.
2 – Abu Dhabi Coastal and Marine Restoration
Safeguarding the world's second-largest dugong population is a goal of the drive in the United Arab Emirates to restore beds of seagrass, the vegetarian dugong's favorite food, as well as coral reefs and mangroves along the Gulf coast.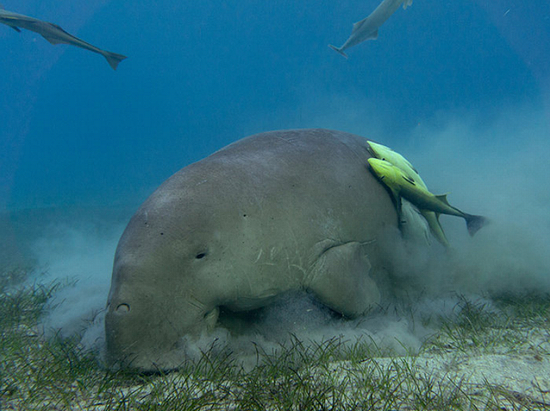 March 1 is World Seagrass Day, a day of awareness and celebration of the role seagrass plays in creating healthier oceans, coastlines and its role as a climate solution. The special day highlights the importance of protecting seagrass ecosystems and increasing their resilience to climate change, pollution and other human impacts.
Abu Dhabi wants to ensure its coastal ecosystems are resilient in the face of global warming and rapid coastal development in what is already one of the world's warmest seas.
The coastal and marine restoration projects in the emirate of Abu Dhabi are intended to improve conditions for many other plants and animals, including four species of turtle and three kinds of dolphin.
Local communities will benefit from the revival of some of the 500 species of fish, as well as greater opportunities for eco-tourism.
Some parts of Abu Dhabi's coastal and marine areas are already protected.
Conservationist Sheikh Zayed bin Sultan Al Nahyan (1918-2004), the Founding Father of the United Arab Emirates, established the Sheikh Zayed Protected Areas Network, including six sites:
– Al Saadiyat Marine National Park: Located offshore Saadiyat Island, this thriving habitat protects the critically endangered Hawksbill Turtle.
– Al Yasat Marine Protected Area: Four islands surrounded by coral reefs and sea grasses, shelter sea turtles, dolphins, and the endangered dugongs that live, breed and forage here.
– Mangrove Marine National Park: The Park is home to millions of mangrove trees that support a thriving ecosystem.
– Marawah Marine Biosphere Reserve: Inhabited by the second largest population of dugongs in the world, after Australia, this is a site of global importance. The reserve is a crucial nursery and spawning grounds for a wide variety of fish species and is regionally important as a foraging habitat for hawksbill and green turtles.
– Bul Syayeef Marine Protected Area: Located west of the Mussafah channel, this protected area shelters the Greater Flamingo and other resident and migratory bird species. The reserve joined the World Wetland Sites Network in 2016.
– Ras Ghanada Protected Area: The coral communities here have direct, indirect, economic and environmental value, helping to protect the region from hurricanes.
This World Restoration Flagship is coordinated by The Environment Agency – Abu Dhabi. Some 7,500 hectares of coastal areas have already been restored with another 4,500 hectares under restoration for 2030.
3 – Great Green Wall for Restoration and Peace
The Great Green Wall is an ambitious initiative to restore savannas, grasslands and farmlands across Africa to help families and biodiversity cope with climate change and keep desertification from further threatening already-vulnerable communities.
Launched by the African Union in 2007, this flagship seeks to transform the lives of millions in the Sahel region by creating a belt of green and productive landscapes across 11 countries.
Initially conceived as a way to combat desertification and hold back expansion of the Sahara by planting a wall of trees stretching across the entire Sahel, the modern green wall has become a program promoting water harvesting techniques, greenery protection and improving indigenous land use techniques across North Africa.
The 2030 goals of the Great Green Wall are to restore 100 million hectares, sequester 250 million tons of carbon and create 10 million jobs.
The Initiative brings together more than 20 countries, including Algeria, Burkina Faso, Benin, Chad, Cape Verde, Djibouti, Egypt, Ethiopia, Libya, Mali, Mauritania, Niger, Nigeria, Senegal, Somalia, Sudan, The Gambia and Tunisia.
While the Great Green Wall targets degraded land stretching across the continent for restoration, the UN Decade World Restoration Flagship team has a particular focus on the countries of Burkina Faso and neighboring Niger.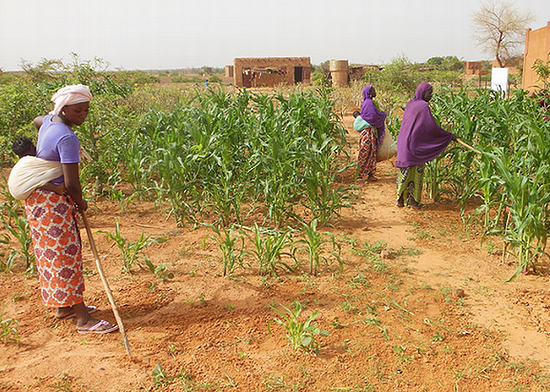 Kollo, a large town and urban commune in southwest Niger, is one of several municipalities where the FAO, UNEP, government authorities, donors such as France and Germany, and NGOs are helping communities to restore forests and soils.
The initiative works with communities in Niger and Burkina Faso to roll out restoration projects and develop the capacity to plan and carry out their own green investments.
The initiative "supports green entrepreneurs to ensure the implementation of sustainable restoration investments and provides multiple benefits to the most vulnerable populations," said Christophe Besacier, coordinator of the FAO's Forest and Landscape Restoration Mechanism.
It is an approach that could be scaled up across Burkina Faso, Niger and neighboring countries, "offering hope for a better future at a time when conflict and insecurity are adding to the pressures on communities," Besacier said.
Royal Botanic Gardens, Kew in London has a Burkina Faso project and a great interest in restoration. Kew's Great Green Wall cross-border pilot project aims to gather environmental and social data on land restoration to help inform larger restoration projects in the Sahara and Sahel region.
"In Africa's drylands, including Sub-Saharan Africa, increasing pressure on fragile resources has resulted in continued land degradation, leading to increased poverty which, in a vicious cycle, drives further land degradation. The results of this desertification are devastating for local communities who greatly depend on natural resources, and who are also on the frontline of climate change," Kew explains on its website.
This World Restoration Flagship is coordinated by Pan-African Great Green Wall Agency, Initiative of the Great Green Wall for the Sahara and the Sahel Burkina Faso, Great Green Wall National Agency of Nigeria, the Food and Agriculture Organization of the UN, the UN Environment Programme Finance Initiative, The Great Green Wall Accelerator, The UN Convention to Combat Desertification, The Center for International Forestry Research, Global Landscapes Forum and The World Food Programme.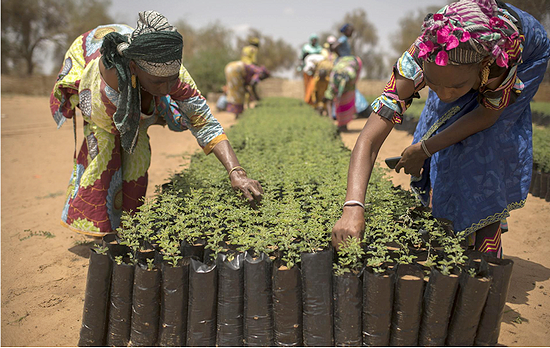 The participants aim to build a global partnership to address the challenges of desertification, land degradation and drought, climate change and loss of biodiversity in Africa. They intend to stop and reverse trends in land degradation and loss of biodiversity, build resilience to climate change in the arid regions of Africa through a coherent and common set of interventions.
And equally important they intend to provide a political framework for the success of these conservation efforts. Many of the most successful efforts are personal.
"Hearing my grandmother speak about the forest, how it used to provide our family with everything they needed, kept the forest alive in me, in my imagination and in my heart. Without her stories I would not be dedicating my life to restoring the forest, I would perhaps not even understand the urgency," said Saydou Kalaga of Burkina Faso, co-director of Hommes et Terre [Men and Earth], an NGO that partners with Ecosia, the German search engine that uses its revenue to plant millions of trees.
"We have to educate the younger generations in the value of forests," Kalaga said. "We have to re-create that bond between people and nature, with the very soil that sustains every kind of life on earth."
4 – Ganges River Rejuvenation
Restoring the health of the Ganges, India's holy river, is the focus of a major push to cut pollution, rebuild forest cover and bring a wide range of benefits to the 520 million people living around its vast basin coordinated and funded by the Government of India's Department of Water Resources,River Development & Ganga Rejuvenation.
Climate change, population growth, industrialization and irrigation have degraded the Ganges along its arcing 2,525-kilometre course from the Himalayas south to the Bay of Bengal.
Known as Namami Gange, this World Restoration Flagship is implemented by National Ganga Council, a registered society, and coordinated by the National Mission for Clean Ganga under the Government of India. It is supported by the World Bank, the Japan International Cooperation Agency and the German Development Agency.
Launched in 2014, the government-led Namami Gange initiative is rejuvenating, protecting and conserving the Ganges and its tributaries, reforesting parts of the Ganges basin and promoting sustainable farming.
It also aims to revive key wildlife species, including river dolphins, softshell turtles, otters, and the hilsa shad fish.
For instance, the Mission says it is in the midst of dealing with some of the worst polluters of the river – sewage and cremations.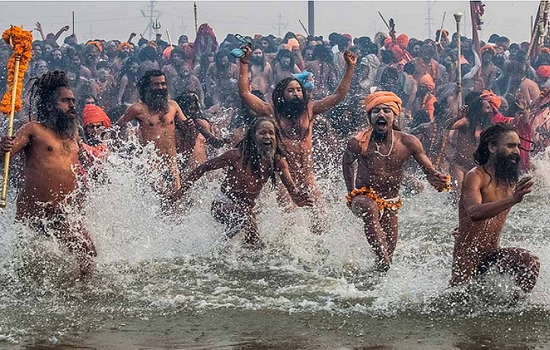 It is "creating sewerage treatment capacity. With 48 sewage management projects under implementation, 99 sewage projects have been completed in the states of Uttarakhand, Uttar Pradesh, Bihar, Jharkhand, West Bengal, Delhi, Himachal Pradesh, Haryana, and Rajasthan. In addition, 27 sewage projects are under tendering and eight new sewage projects launched in these states.
The Mission says it has "initiated" work on 71 Ghats/Crematoria projects for construction, modernization, and renovation of 270 sites.
"River surface cleaning for collection of floating solid waste from the surface of the Ghats and river and its disposal are afoot and pushed into service at 11 locations," the Mission says
And biodiversity conservation is underway. To restore viable populations of all endemic and endangered species of the river to their full historical range, organizations large and small will participate. The Wildlife Institute of India, Dehradun, Central Inland Fisheries Research Institute, Kolkata, and Uttar Pradesh State Forest Department have been awarded projects to develop science-based aquatic species restoration plans for Ganga River by involving multiple stakeholders along with conservation and restoration of aquatic biodiversity.
Investment by the Indian government is up to US$4.25 billion so far. The initiative has the involvement of 230 organizations, with 1,500km of river restored to date.
Additionally, there has been 30,000 hectares of afforestation so far, with a 2030 goal of 134,000 hectares.
5 – Multi-Country Mountain Initiative
Climate change is melting glaciers, eroding soils and driving species uphill – often toward extinction. The water that mountains supply to farms and cities in the plains below is becoming unreliable.
Ecosystem restoration in mountain regions is urgent as mountain regions face unique challenges, whether they are in Eastern Europe, on the steep peaks and deep valleys of Central Asia, a fertile plateau or a terrain of five volcanoes in Africa.
The Multi-Country Mountain Initiative – based in Serbia, Kyrgyzstan, Uganda and Rwanda – showcases how projects in such diverse regions are using restoration to make mountain ecosystems more resilient so they can support their unique wildlife and deliver vital benefits to people.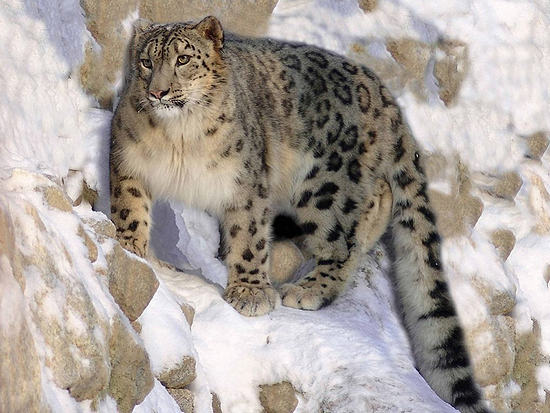 Uganda and Rwanda are inhabited by one of only two remaining populations of the endangered mountain gorilla. Due to the protection of their habitat, gorilla numbers have doubled in the last 30 years.
In sharply mountainous, glacier-strewn Kyrgyzstan, herders are managing scarce grasslands more sustainably so that they provide better food for both livestock and Asiatic ibex. With the return of their prey, the ibex, elusive snow leopards are slowly bouncing back.
In Serbia, authorities are expanding tree cover and revitalizing pastures in two protected areas.
Brown bears have returned to the forests, where restoration is also helping ecosystems recover from wildfires.
This World Restoration Flagship is coordinated by the United Nations Environment Programme, the Mountain Partnership, and the Carpathian Convention, a subregional treaty to foster the sustainable development and the protection of the Carpathian region. It was signed in 2003 by seven Carpathian States: the Czech Republic, Hungary, Poland, Romania, Serbia, Slovakia, and Ukraine.
6 – Small Island Developing States Restoration Drive
The SIDS Ecosystem Restoration Flagship of Small Island Developing States is scaling up "ridge-to-reef restoration" of unique ecosystems across the world's oceans.
Focused on three small island developing states – Vanuatu in the Pacific, St. Lucia in the Caribbean, and Comoros off the east coast of southern Africa – the aim is encouragement of "blue economic growth" to help island communities rebound from the COVID-19 pandemic and strengthen themselves to cope with a warming climate.
UNEP leader Andersen said, "Comoros, St Lucia, and Vanuatu are on the front lines of the fight against climate change, a crisis which is not of their making. Their impressive work, now being honored as part of the first group of World Restoration Flagships, to look after critical stretches of ocean, both countering and adapting to climate change, offers important lessons for the entire world."
Goals of this group include a reduction in pressures on coral reefs, which are vulnerable to storm damage, so that fish stocks can recover. Seagrass beds, mangroves and forests are among the ecosystems under restoration.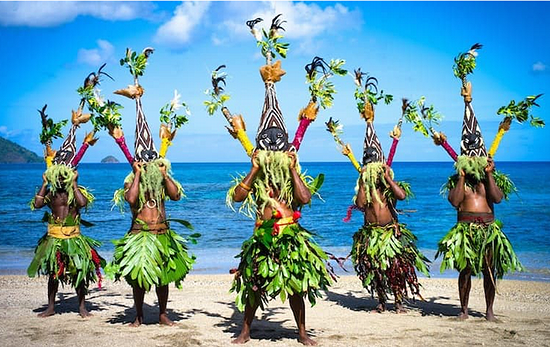 As well as creating a suite of solutions for sustainable island development, this flagship effort aims to amplify the voices of island nations facing rising sea levels and intensifying storms as a result of climate change.
This World Restoration Flagship is coordinated by the Government of Comoros, Government of Saint Lucia, and the Government of Vanuatu, the Small Island Developing States Coalition for Nature, the UN Department of Economic and Social Affairs, the UN Food and Agriculture Organization, and the UN Environment Programme.
Alfred Prospere, minister of agriculture, fisheries, food security and rural development in St Lucia, said, "Living on the southeast coast of St Lucia, we have seen the decline of our marine ecosystems and how the local economy has been affected by coastal degradation. Through the Small-Island Developing States (SIDS) Flagship under the UN Decade, we see hope for our local communities."
7 – Altyn Dala Conservation Initiative
Like many grasslands around the world, the wind-swept steppes of Central Asia are in decline due to factors like overgrazing, conversion to agriculture land and the warming climate.
In Kazakhstan, the Altyn Dala Conservation Initiative has been working since 2005 to restore the steppe, semi-desert and desert ecosystems within the historic range of the Saiga, a once abundant antelope now critically endangered by hunting and habitat loss.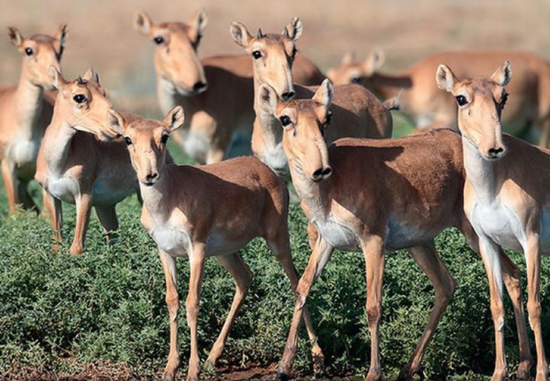 In fact, the Saiga population had plunged to 50,000 in 2006 but it rebounded to 1.3 million in 2022.
As well as reviving and protecting the steppe, this initiative has helped conserve wetlands that are a vital stopover for some 10 million migratory birds.
Among the key bird species are the sociable lapwing, the red-breasted goose, the white-headed duck and the Siberian crane.
Altyn Dala Conservation World Restoration Flagship is coordinated by Kazakhstan's Ministry of Ecology, Geology and Natural Resources, the Association for the Conservation of Biodiversity of Kazakhstan, Fauna & Flora International, the Frankfurt Zoological Society and the Royal Society for the Protection of Birds.
The Frankfurt Zoological Society, FZS, says, "Our vision is to reestablish fully functional ecosystems of the steppe, semi-desert, and desert at the historical range of the Kazakh saiga antelope spanning around 700,000 km², which is equal to twice the size of Germany.
Kazakhstan has some of the most under-protected biomes globally, the FZS says. "These temperate grasslands, winter deserts, and semi-deserts support many endangered species and also feature extensive and important wetlands."
"Found nowhere else on earth at such scale and in such pristine conditions, these ecosystems allow for large herds of saiga antelope, over 90 percent of the global population, to complete their long annual migrations," says the FZS/
The large wetlands in the steppes and semi-desert, some of which are listed as UNESCO World Heritage sites, also provide key, globally important stop-over sites for the millions of migratory waterbirds that pass through each year.
8 – Central American Dry Corridor
The Central American Dry Corridor is 1,600 kilometers long and 100-400 kilometers wide, covering 44 percent of the surface of Guatemala, Honduras, El Salvador, and Nicaragua, where 11.5 million people live in rural communities and more than half work in agriculture.
Exposed to heatwaves and unpredictable rainfall, the ecosystems and peoples of the Central American Dry Corridor are especially vulnerable to climate change. As recently as 2019, a fifth year of drought left 1.2 million people in the region in need of food aid.
The Central America Dry Corridor Agro-Forestry Restoration Flagship taps traditional farming methods to build the productivity of landscapes, including their biodiversity.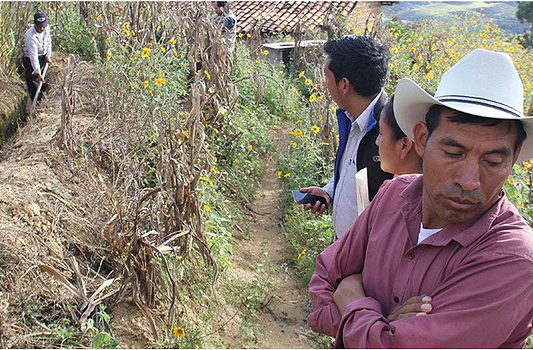 This mission is at the heart of the pioneering restoration effort that takes in six countries: Costa Rica, El Salvador, Guatemala, Honduras, Nicaragua and Panama.
To help restore this vulnerable area, the FAO says four plans for investment have been prepared to build resilience in the Central American Dry Corridor.
For example, digital ecosystems will boost access to markets for 288 municipalities, many with high agricultural potential. The beneficiaries will be 22,400 agri-food producers linked to rural businesses; rural cooperatives, small and medium businesses, and producer organizations.
An additional 100 supply systems will be built to increase water availability. Agroforestry systems are integrating tree cover with crops like coffee, cocoa and cardamom that can boost soil fertility and water availability while sustaining much of the biodiversity of the original tropical forest.
By 2030, the goal is to have 100,000 hectares under restoration and create 5,000 permanent jobs.
This World Restoration Flagship is coordinated by the Central American Commission on Environment and Development, The Central American Agricultural Council, Central American Integration System, Food and Agriculture Organization of the United Nations, Green Climate Fund, The Government of El Salvador, The Centre for International Forestry Research and the International Union for Conservation of Nature.
9 – Building with Nature in Indonesia
Demak, a low-lying coastal community on Indonesia's main island of Java, has been plagued by erosion, flooding and land loss caused by the removal of mangroves for aquaculture ponds, land subsidence and infrastructure.
Rather than replanting mangrove trees, this innovative World Restoration Flagship has built fence-like structures with natural materials along the shore to calm waves and trap sediment, creating conditions for mangroves to rebound naturally.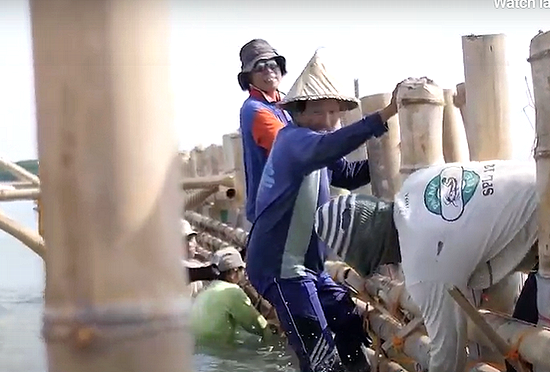 The full name of this flagship includes the words, "Restoring an eroding coastline and inspiring action at scale," and the effort is moving forward. The total length of permeable structures built now stretches along 3.4 kilometers, and 200 hectares of mangroves have been restored.
In return for letting mangroves regenerate, farmers have been schooled in sustainable techniques that have increased their shrimp production.
With regenerating mangroves providing fresh habitat for marine organisms, fishers have seen their near-shore catches improve.
This World Restoration Flagship is coordinated by the Indonesian Ministry of Marine Affairs and Fisheries, the Indonesian Ministry of Public Work and Housing, Wetlands International and Ecoshape with support from Witteveen + Bos, Deltares, TU Delft, Wageningen University & Research, UNESCO-IHE, Blue Forests, Kota Kita, Von Lieberman, the Diponegoro University, and local communities.
The initiative is financially supported by: the Dutch Sustainable Water Fund on behalf of the Dutch Ministry of Foreign Affairs, the German Federal Ministry for the Environment, Nature Conservation, Nuclear Safety and Consumer Protection as part of the International Climate Initiative, and the Dutch Postcode Lottery.
10 – Shan-Shui Initiative in China
This ambitious initiative combines 75 large-scale projects to restore ecosystems, from mountains to coastal estuaries, across China, the world's most populous nation.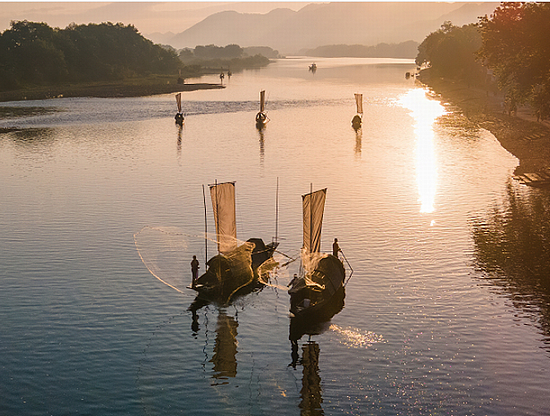 Launched in 2016, the initiative results from a systematic approach to restoration. Projects dovetail with national spatial plans, work at the landscape or watershed scale, include agricultural and urban areas as well as natural ecosystems, and seek to boost multiple local industries. All include goals for biodiversity.
Examples include the Oujiang River Headwaters Project in Zhejiang province, which integrates scientific knowledge with traditional farming methods, like slope terracing and combining crops with fish and duck rearing, to make land use more efficient and sustainable.
Some 3.5 million hectares have been restored so far. The 2030 target is 10 million hectares.
The Shan-Shui Initiative in China is coordinated by Cina's Ministry of Natural Resources and Ministry of Finance, with support from related departments and local governments.
Work of World Restoration Flagships Just Beginning
FAO Director General Qu Dongyu of China takes pleasure in the honorary awards, saying, "FAO, together with UNEP, as co-lead of the UN Decade on Ecosystem Restoration, is pleased to award the 10 most ambitious, visionary and promising ecosystem restoration initiatives as 2022 World Restoration Flagships."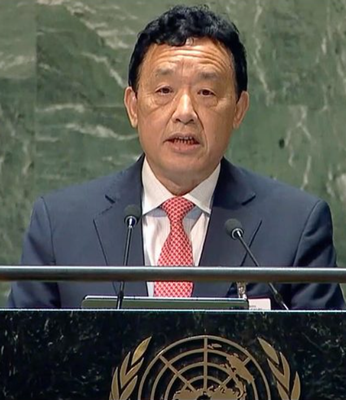 Holding a doctorate in Agricultural and Environmental Sciences from the University of Wageningen, Netherlands, Dr. Qu has headed the FAO since 2019, the first Chinese national to do so. "Inspired by these flagships, we can learn to restore our ecosystems for better production, better nutrition, a better environment and a better life for all, leaving no one behind," he said.
In expectation of increased funding to the UN Decade's Multi-Partner Trust Fund, additional submissions for World Restoration Flagship recognition are being considered, including restoration drives from Pakistan, Peru, as well as an initiative focusing on Somalia and other drought-affected countries.
The Decade team is encouraging its partners to integrate climate forecasts and a realistic climate future into their restoration efforts and urging everyone to do their utmost to help the planet now before it's too late.
"There has never been a more urgent need to revive damaged ecosystems than now. Ecosystems support all life on Earth. The healthier our ecosystems are, the healthier the planet and its people. Ecosystem restoration will only succeed if everyone joins the #GenerationRestoration movement to prevent, halt and reverse the degradation of ecosystems worldwide," the UN Decade urges.
Countries have already promised to restore one billion hectares – an area larger than China – as part of their commitments to the Paris Climate Agreement, the Aichi Targets for Biodiversity, the Land Degradation Neutrality targets, and the Bonn Challenge. However, little is known about the progress or quality of this restoration.
Progress of all World Restoration Flagships will be transparently monitored through the Framework for Ecosystem Restoration Monitoring, the UN Decade's platform for keeping track of global restoration efforts.
Featured image: The future for Golden lion tamarins like this one is brighter because of work underway to restore its native habitat in South America's Atlantic Forest. March 10, 2019 (Photo by greyloch)