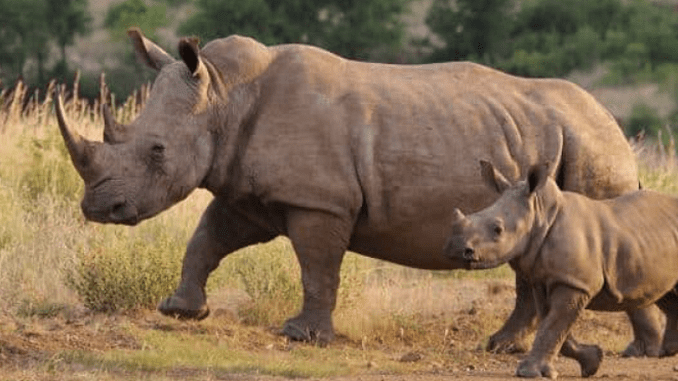 PRETORIA, South Africa, January 25, 2023 (ENS) – In her meeting with South African officials today, U.S. Treasury Secretary Janet Yellen announced a commitment between the U.S. Treasury and South Africa's National Treasury to form a new United States – South Africa Task Force on Combating the Financing of Wildlife Trafficking.
Secretary Yellen made the announcement as she participated in a roundtable discussion at Dinokeng Game Reserve in Hammanskraal, north of Pretoria, as part of her 10-day tour of Africa. Yellen has already made stops in Senegal and Zambia.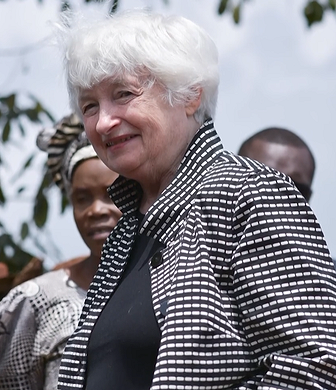 The new task force will work to fight illicit finance linked to illegal wildlife trade in three key areas.
First, the Task Force will prioritize the sharing of financial red flags and indicators related to wildlife trafficking cases, especially those involving the U.S. and South Africa financial systems.
The South African Anti-Money Laundering Integrated Task Force, SAMLIT, a public private partnership, will play a key role working in collaboration with the U.S. Treasury's Financial Crimes Enforcement Network, FinCEN, in this effort.
Second, the Task Force will use increased information sharing between financial intelligence units to better support key law enforcement agencies from South Africa and the United States.
This will bolster law enforcement efforts to use financial investigations to pursue and recover the illicit proceeds of wildlife criminals, especially transnational criminal organizations fueling and benefiting from corruption and the trafficking of, among other things, abalone, rhino horns, pangolins, and elephant ivory.
Finally, the Task Force will convene relevant government authorities, regulators, law enforcement, and the private sector to improve controls to combat money laundering and the illicit proceeds related to drug trafficking and wildlife trafficking.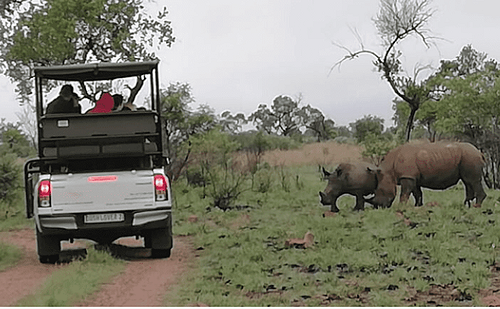 After thanking the rangers who guided her on tour around Dinokeng Game Reserve, Yellen told the roundtable participants, "To protect wildlife populations from further poaching and disrupt the associated illicit trade, we must follow the money in the same way we do with other serious crimes. This includes identifying and seizing the proceeds generated from the illegal wildlife trade and impeding the money laundering and cross-border transactions of the transnational criminal organizations often involved in – and who benefit from – corruption."
The Dinokeng Game Reserve is a Big 5 game reserve with free-roaming elephant, lion, leopard, buffalo and rhino populations.
"We cannot effectively fight organised crime without following the money that links the entire syndicate to the crime, an effective collaboration with NGOs, financial institutions, FIUs and law enforcement agencies is the only effective way of disrupting organised crime networks," says Advocate Xolisile Khanyile, who chairs the SAMLIT and serves as director of South Africa's Financial Intelligence Centre.
"Seeing so many different animal species in their natural setting reminds us why it is so important to work together to protect wildlife. I'm concerned to know that this reserve, like so many other reserves and parks, has experienced poaching," Yellen said.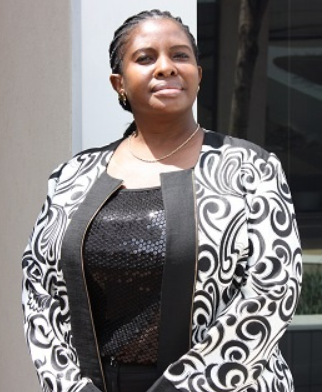 "Our countries are leaders in combatting wildlife trafficking and my agency is dedicated to helping follow the money associated with this crime," she declared.
To date, Treasury has shared information on wildlife trafficking, including by providing financial intelligence for law enforcement partners in the United States that investigate wildlife trafficking globally.
A veteran prosecutor, Khanyile also chairs the Egmont Group of Financial Intelligence Units, an international organization that facilitates cooperation and intelligence sharing among national financial intelligence units to investigate and prevent money laundering and terrorist financing.
Alongside South Africa, the U.S. Treasury has also worked with the Financial Action Task Force, the international standard setting body on combating money laundering and other illicit finance, to identify indicators associated with money laundering and wildlife trafficking.
South Africa's Wildlife at Great Risk
Endangered wildlife, such as rhinos, are increasingly at risk in South Africa, according to data from the South African Department of Forestry, Fisheries and Environment, DFFE.
A total of 259 rhino were poached for their horn in South Africa in the first six months of 2022, the DFFE announced last August, 10 more than the 249 poached countrywide in the first six months of 2021. From January to end of June 2022, 82 rhino were poached for their horns in the Kruger National Park alone.
"Recent trends in rhino poaching show a move away from the Kruger Park to private reserves and KwaZulu-Natal where the majority of rhinos have been killed this year. This makes it all the more important for national government to shift its focus to supporting provincial authorities and private reserves in the war on rhino poaching," said the Minister of Forestry, Fisheries and the Environment Barbara Creecy, announcing the new rhino deaths.
2022 Poaching statistics show a loss of 210 rhino on state properties and 49 in privately-owned parks. As indicated, hardest hit during this period is KwaZulu-Natal which recorded a loss of 133 rhino. This is more than triple the 33 rhino killed in the first six months of 2021.
"Wildlife traffickers, corrupt officials and other criminals rely on many of the same vulnerabilities in anti-money laundering regulatory regimes, so our efforts to combat wildlife trafficking reinforce our efforts to fight corruption and vice versa," Yellen said at the game reserve today.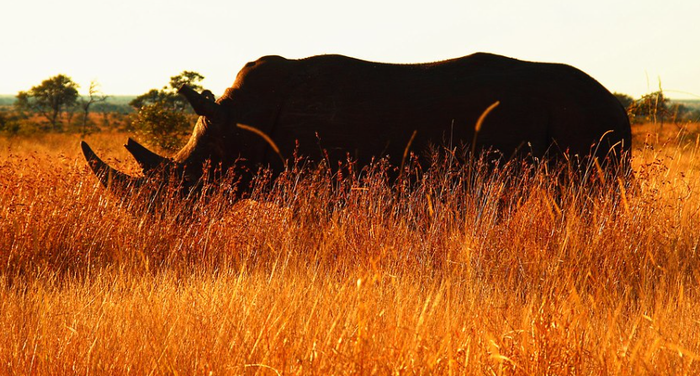 As President Joe Biden emphasized during the U.S.-Africa Leaders' Summit in December 2022, the United States is committed to working with South Africa and across the African continent to address global challenges. The new task force is an opportunity to harness our shared interests to strengthen ties and address this global threat, Yellen said.
Given the importance of the U.S. dollar and financial system to international trade and finance, the illegal wildlife trade presents a unique money-laundering threat with respect to proceeds transiting the U.S. financial system.
Because of the close link to key Biden Administration priorities related to corruption, climate policy, public health, and combating transnational criminal organizations, wildlife trafficking and other nature crimes will continue to be a priority for the U.S. government, as it has been during the first two years of the Biden presidency.
Last fall, Treasury's Office of Foreign Assets Control designated Teo Boon Ching, who has been linked to transporting rhino horns from Africa for the past two decades.
Also, Treasury's 2022 National Money Laundering Risk Assessment included a special focus section on wildlife trafficking.
In 2021, FinCEN conducted private sector outreach on environmental crimes, including wildlife trafficking.
In June 2021, FinCEN issued the first national anti-money laundering and countering the financing of terrorism, AML/CFT, Priorities for Financial Institutions.
They included a priority to combat transnational criminal organizations, and FinCEN acknowledged the specific links between transnational criminal organizations and the illegal wildlife trade. In December 2021, FinCEN published a threat analysis of recent wildlife trafficking-related suspicious activity reports.
Alongside South Africa, the United States also worked with the Financial Action Task Force, the international standard setting body on combating money laundering and other illicit finance, to identify indicators associated with money laundering and wildlife trafficking.
The new U.S.- South Africa Task Force will seek to harness the expertise and resources of the United States and South Africa in working to combat the financing of wildlife trafficking and counter the transnational criminal organizations benefiting from it.
Yellen is scheduled to meet Thursday with South Africa's President Cyril Ramaphosa and Finance Minister Enoch Godongwana. She is expected to also visit a coal mining region and a Ford vehicle assembly plant near Pretoria. The Ford plant plans to become carbon neutral by next year.
Featured image: Rhinos in South Africa's Kruger National Park, 2019 (Photo courtesy Focusing on Wildlife)