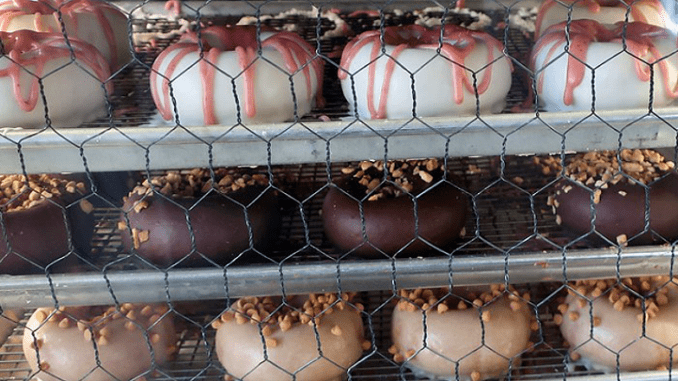 GENEVA, Switzerland, January 24, 2023 (ENS) – Five of every eight people on Earth, five billion people, remain unprotected from harmful trans fats in their food, increasing their risk of heart disease and death, a new status report from the World Health Organization, WHO, has found. In fact, trans fat intake is responsible for up to 500,000 premature deaths from coronary heart disease each year globally, the UN health agency concludes.
Heart disease is the number one cause of premature death, health agencies worldwide including WHO agree. High blood pressure alone kills more people worldwide than all infectious diseases combined.
Trans fatty acids, or trans fats, are a type of unsaturated fat that can occur naturally at very low levels in some meat and dairy products. But it's the manufactured kind, the partially hydrogenated oils, that are the health concern.
These artificial trans fats occur when hydrogen is added to liquid vegetable oils such as corn, soy, or cottonseed oil, to make them solid like margarine through a process called hydrogenation.
The renowned Mayo Clinic in the United States considers trans fat "the worst type of fat to eat." Unlike other dietary fats, trans fats raise "bad" cholesterol and also lower "good" cholesterol in the blood.
"A diet laden with trans fats increases the risk of heart disease, the leading killer of adults. The more trans fats eaten, the greater the risk of heart and blood vessel disease," the Mayo Clinic staff report.
Trans fats are so unhealthy that the U.S. Food and Drug Administration has banned food manufacturers from adding artificial trans fats to foods and beverages.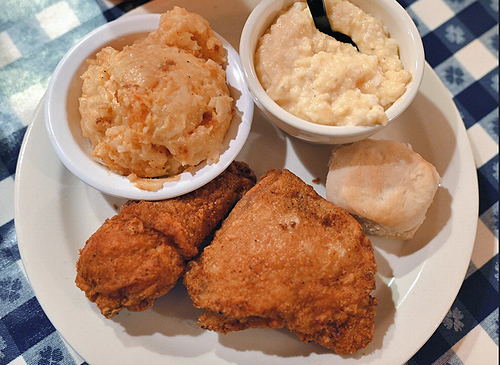 Still, industrially produced trans fat is commonly found in packaged foods, baked goods, cooking oils and spreads.
Some higher income countries have limited trans fats in foods to two percent, but many countries have not. In North Africa, the Middle East, and South Asia, partially hydrogenated cooking oils that contain trans fat are used in the home and by street vendors for frying and baking
Since WHO first called for the global elimination of industrially produced trans fat in 2018, with an elimination target set for 2023, population coverage of best-practice policies has increased almost six-fold, the UN health agency reports.
Forty-three countries have now implemented best-practice policies for tackling trans fat in food, with 2.8 billion people protected globally.
Some countries were early adopters. Denmark was the first country to do protect its residents from trans fats, passing a law in 2003 limiting industrially-produced trans fat content in all foods to two percent of fats and oils.
South Africa instituted mandatory limits on trans fats in foods, fats and oils in 2011.
In 2018, the United States and Canada implemented nationwide bans on partially hydrogenated oils, the main source of trans-fatty acids. In addition, each nation requires trans fat to be labeled on packaged foods.
Despite substantial progress, roughly five billion of the eight billion people now living on the planet are at risk from heart attacks and strokes in people whose blood vessels are blocked with trans fats.
"Trans fat has no known benefit, and huge health risks that incur huge costs for health systems," said WHO Director-General, Dr. Tedros Adhanom Ghebreyesus. "By contrast, eliminating trans fat is cost effective and has enormous benefits for health."
"Put simply, trans fat is a toxic chemical that kills, and should have no place in food," said Dr. Tedros. "It's time to get rid of it once and for all."
The report, called "Countdown to 2023 WHO Report on global trans fat elimination 2022," is an annual status report that tracks progress towards the goal of trans fat elimination in 2023. It is published by WHO in collaboration with Resolve to Save Lives, a $225 million, five-year initiative to prevent epidemics and cardiovascular disease. Its funders include Bloomberg Philanthropies, the Bill & Melinda Gates Foundation and Gates Philanthropy Partners, which is funded with support from the Chan Zuckerberg Foundation.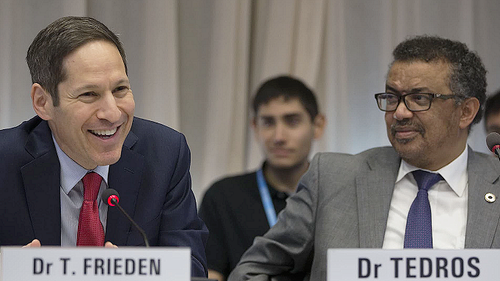 Resolve to Save Lives was created in 2017 by Dr. Tom Frieden, former director of the U.S. Centers for Disease Control and Prevention, CDC. One of the goals of Resolve to Save Lives is to entirely eliminate artificial trans fat from the global food supply, thus preventing one million deaths over the next 30 years.
"Progress in eliminating trans fat is at risk of stalling, and trans fat continues to kill people," warned Dr. Frieden, president and CEO of Resolve to Save Lives, and also a former commissioner of the New York City Department of Health and Mental Hygiene. "Every government can stop these preventable deaths by passing a best-practice policy now. The days of trans fat killing people are numbered, but governments must act to end this preventable tragedy."
Best Practices Policies Increasingly Popular
Best practices in trans fat elimination policies follow specific criteria established by WHO and limit industrially produced trans fat in all settings.
There are two best-practice policy alternatives:
1 – mandatory national limit of 2 grams of industrially produced trans fat per 100 grams of total fat in all foods
2 – mandatory national ban on the production or use of partially hydrogenated oils, a major source of trans fat, as an ingredient in all foods
Today, nine of the 16 countries with the highest estimated proportion of coronary heart disease deaths caused by trans fat intake do not have a best-practice policy. They are Australia, Azerbaijan, Bhutan, Ecuador, Egypt, Iran, Nepal, Pakistan and South Korea.
The majority of deaths from cardiovascular disease are in low- and middle-income countries.
While most trans fat elimination policies to date have been implemented in higher-income countries in the Americas and in Europe, an increasing number of middle-income countries are adopting these policies, including Argentina, Bangladesh, India, Paraguay, Philippines and Ukraine.
Best-practice policies are being considered in Mexico, Nigeria and Sri Lanka in 2023. If Nigeria passes this legislation, it would be the second and the most populous country in Africa to put a best-practice trans fat elimination policy in place.
No low-income countries have yet adopted a best-practice policy to eliminate trans fat.
In 2023, WHO recommends that countries focus on these four areas:
1 – adopting best-practice policy,
2 – monitoring and surveillance,
3 – healthy oil replacements and
4 – advocacy
WHO is encouraging food manufacturers to proactively eliminate industrially produced trans fat from their products, aligning to the commitment made by the International Food and Beverage Alliance.
Suppliers of Oils and Fats Grapple With Trans Fats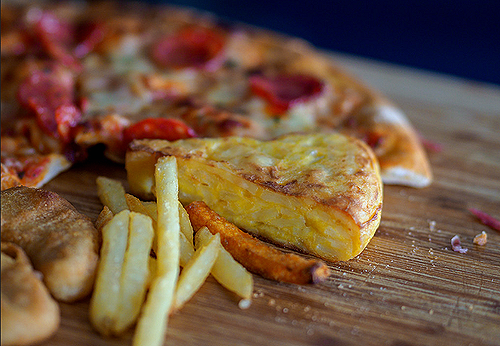 Now food manufacturers have guidance to help them replace trans fats. The International Food & Beverage Alliance (IFBA), a trade organization based in Geneva, last June published "The Bakery and Confectionery Manufacturer's Guide for iTFA Replacement," in support of WHO's strategy of replacing industrially-produced trans fats, iTFAs, in the food supply.
The guide is an initiative of the Alliance – 11 of the world's largest global food and beverage companies: The Coca-Cola Company, Danone, Ferrero, General Mills, Grupo Bimbo, Kellogg's, Mars, Mondelēz International, Nestlé, PepsiCo and Unilever.
The noncommercial, nonprofit, which has consultative status with the UN's Economic and Social Committee, says it is acting in support of the World Health Organization's goal of phasing trans fats out of the global food supply by 2023.
Developed for the Alliance by experts from the American Oil Chemists' Society, with public health guidance from Resolve to Save Lives, the guide, based on state-of-the art research, aims to help food manufacturers around the world, large and small, phase out iTFAs. It offers solutions, while keeping public health objectives out front.
Back in 2019, IFBA committed to align its global standard on the elimination of trans fats with the WHO's recommendationof trans fat elimination by 2023 and also committed to support other manufacturers to do the same.
"We hope this how-to guide will be a useful and practical tool to help food manufacturers around the world replace harmful fats with healthy fats and oils," said IFBA Secretary-General Rocco Renaldi.
"We will continue to share our technical expertise and best practices with governments, civil society and the broader food industry to help ensure that the objective of eliminating iTFAs from the global food supply by 2023 can be met."
But WHO said January 23, "The global goal for its total elimination in 2023 remains unattainable at this time."
Featured image: Doughnuts on display at Federal Donuts, Philadelphia, Pennsylvania (Photo by Wally Gobetz)