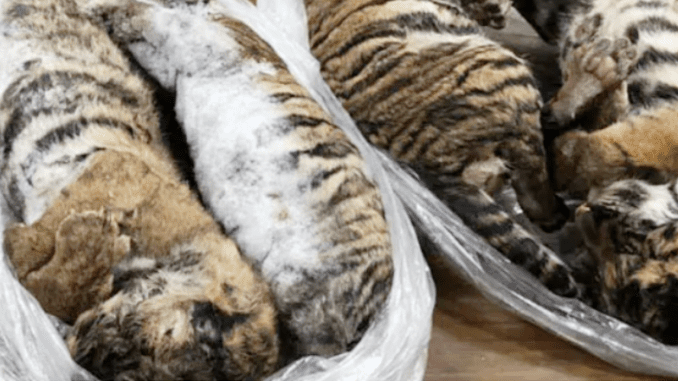 LONDON, UK, November 28, 2021 (ENS) – Vietnam needs international help to disrupt the operations of Vietnamese-led wildlife crime syndicates active in Africa and Asia. Despite government efforts to turn the tide of the illegal wildlife trade, Vietnamese criminal networks are still fueling poaching and the decline of biodiversity in Africa, finds a new report.
The UK-based nonprofit Environmental Investigation Agency, EIA, has just published "Vietnam's Footprint in Africa: An analysis of the role of Vietnamese criminal groups in wildlife trafficking." While detailing persistent wildlife crime in the country, the report acknowledges the encouraging efforts made in the past decade to address wildlife crime in Vietnam.
Vietnam's revised Penal Code, which took effect on January 1, 2018, increased penalties for wildlife crime, and there have been a large number of cases resulting in deterrent penalties imposed on people convicted of wildlife crimes.
Since 2018, four major wildlife traffickers in Vietnam have been prosecuted, resulting in the dismantling of their network.
– Nguyen Mau Chien was sentenced to 23 months in prison for rhino horn, ivory and tiger trafficking in September 2020;
– Nguyen Van Nam, was sentenced to eight years for ivory trafficking in July 2020;
– Nguyen Huu Hue, was sentenced to six years for tiger trafficking in January 2020; and
– Hoang Tuan Hai, was jailed for four years and six months for marine turtle trafficking in 2018.
EIA says that these cases demonstrate that success is achievable through targeting the leaders of wildlife trafficking networks.
In July 2020, Vietnam banned the country's wildlife trade due to reduce the risk of future pandemics. All imports of live and dead wildlife, including eggs and larvae, are now forbidden thanks to an order signed by Prime Minister Nguyen Xuan Phuc. The order also bans wildlife markets as well as online sales for wildlife items.
But still, the new EIA report warns that Vietnam's global reputation is being "tarnished" by its status as the primary destination for illegal wildlife products sourced from across Africa, and shipped by criminal networks to meet demand in Vietnam and elsewhere.
Vietnamese wildlife crime networks have been operating in Africa for more than a decade. Since 2010, based solely on confirmed global wildlife seizures, Vietnam has been implicated in the trafficking of the parts and products of at least 18,000 elephants, 111,000 pangolins and as many as 976 rhinos.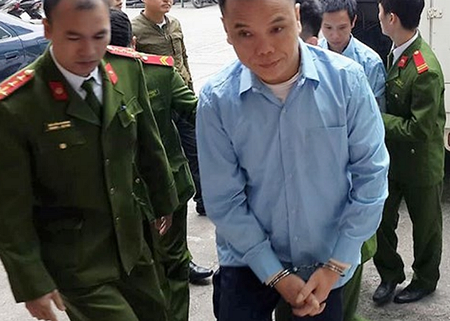 These figures represent only a fraction of the actual levels of wildlife trafficking involving Vietnam because much of it takes place undetected, the EIA warns.
EIA investigations and research have revealed the role of Vietnamese crime groups in multiple African countries, including Angola, Cameroon, Democratic Republic of Congo, Mozambique, Nigeria, South Africa and Uganda. Many of these countries are facing unsustainable levels of poaching and also are dealing with high levels of other forms of organized crime, insecurity and corruption.
"More problematic is that, despite large scale seizures at seaports amounting to more than 15 tonnes of ivory and 36 tonnes of pangolin scales since 2018, not one of these seaport cases has resulted in arrests or convictions," Nguyen said. "The perpetrators responsible have not been held accountable and the Vietnamese-led criminal groups involved in wildlife trafficking continue to operate with impunity outside of the country."
EIA wildlife campaigner Linh Nguyen said, "Since 2010, there have been at least 120 wildlife seizures made at air and seaports in Vietnam involving elephant, pangolin and rhino horn; at least 51 percent of these shipments originated from Africa and a significant number were high volume."
The EIA reports three major seizures from this year alone.
In January 2021, Nigerian authorities seized more than 10 tonnes of ivory, pangolin and endangered wildlife parts en route to Hai Phong, Vietnam, from the Lagos Port Complex in Apapa.
In May 2021, Angolan authorities seized 20kg of ivory from a Vietnamese national in Chibemba.
In July 2021, authorities at Vietnam's Da Nang port seized 138kg of rhino horn, representing up to 50 rhinos, together with 3.1 tonnes of lion bone shipped from South Africa.
"The failure to pursue intelligence-led investigations into these major seizures is a significant gap, even when detailed information and intelligence on some networks and the individuals involved has been presented to Vietnamese authorities," Nguyen explained.
The 2020 United Nations World Wildlife Crime Report issued in July 2020 by the UN Office on Drugs and Crime, states that, "Trafficking networks for tiger products involve Chinese, Vietnamese, Indian, and Indonesian traders who primarily sell the products to medicinal industries in China and manufacturers or consumers in Viet Nam and Thailand."
Besides tiger products, products based on other big cats have been seen in the illicit market, raising concern for those species. "These include clouded leopard, snow leopard, jaguar, and lion parts, some passed off as tiger products. African lions appear to be the species of greatest concern, though, with current interest in the bone trade spurring a rise in the South African lion and tiger breeding industry," according to the UN report.
The EIA's report "Vietnam's Footprint in Africa" underscores the need for Vietnam to increase cooperation with governments in source and transit countries in Africa where the criminal activities are taking place, as well as from those international agencies involved in tackling illegal wildlife trade and the corruption that enables it.
Featured image: Seven frozen tiger cub carcasses found in a car in Hanoi led to the arrest and conviction of Nguyen Huu Hue, who was sentenced to six years in prison. July 2019 (Photo courtesy Cong An Nhan Dan newspaper, the official outlet of Vietnam's Ministry of Public Security)
© 2021, News Editor. All rights reserved.