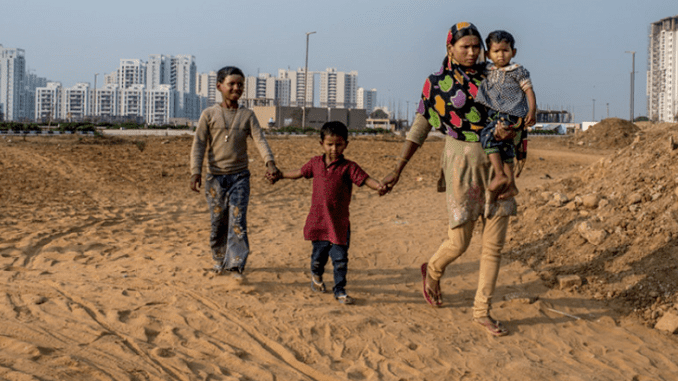 WASHINGTON, DC, September 13, 2021 (ENS) – Climate change could force 216 million people across six world regions to move within their countries by 2050, finds a new report by the World Bank, released today. Hotspots of internal climate migration could emerge as early as 2030 and continue to spread and intensify by 2050.
Yet immediate and concerted action to reduce global emissions, and support green, inclusive, and resilient development, could reduce the scale of climate migration by as much as 80 percent, the report also finds.
"The Groundswell report is a stark reminder of the human toll of climate change, particularly on the world's poorest – those who are contributing the least to its causes. It also clearly lays out a path for countries to address some of the key factors that are causing climate-driven migration," said Juergen Voegele, Vice President of Sustainable Development, World Bank.
"All these issues are fundamentally connected which is why our support to countries is positioned to deliver on climate and development objectives together while building a more sustainable, safe and resilient future," Voegele said.
Globally, 2020 was the hottest year on record, tying 2016, the previous record year, according to a NASA report in January. Overall, Earth's average temperature has risen more than two degrees Fahrenheit since the 1880s. NASA says, "Temperatures are increasing due to human activities, specifically emissions of greenhouse gases, like carbon dioxide and methane."
Earth's average temperature has risen more than 1.2 degrees Celsius (2 degrees Fahrenheit) since the late 19th century.
Rising temperatures are causing loss of sea ice and ice sheet mass, sea level rise, longer and more intense heat waves, and shifts in plant and animal habitats.
"Understanding such long-term climate trends is essential for the safety and quality of human life, allowing humans to adapt to the changing environment in ways such as planting different crops, managing our water resources and preparing for extreme weather events," NASA says.
"The last seven years have been the warmest seven years on record, typifying the ongoing and dramatic warming trend," said Gavin Schmidt director of at NASA's Goddard Institute for Space Studies in New York. "Whether one year is a record or not is not really that important – the important things are long-term trends. With these trends, and as the human impact on the climate increases, we have to expect that records will continue to be broken."
The World Bank report found climate change to be a powerful driver of internal migration because of its impacts on people's livelihoods and loss of livability in highly exposed locations.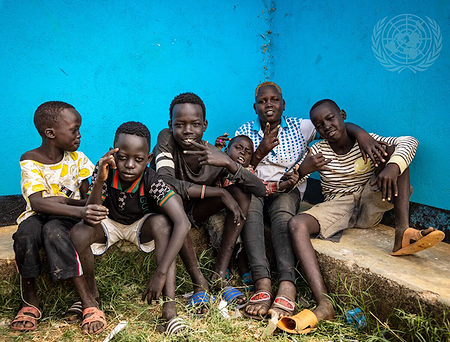 By 2050, Sub-Saharan Africa could see as many as 86 million internal climate migrants; East Asia and the Pacific, 49 million; South Asia, 40 million; North Africa, 19 million; Latin America, 17 million; and Eastern Europe and Central Asia, five million.
The vulnerable are most likely to feel pressure to migrate, yet climate migrants are not legally considered refugees according to international refugee law, according to the United Nations University Institute for Environment and Human Security Fact Sheet on people forced from their homes by climate change.
The updated Groundswell report builds on the pioneering modeling approach of the previous World Bank Groundswell report from 2018, which covered Sub-Saharan Africa, South Asia, and Latin America.
The new report includes projections and analysis for three additional regions: East Asia and the Pacific, North Africa, and Eastern Europe and Central Asia.
By using a scenario-based approach, the report explores potential future outcomes, which can help decision-makers plan ahead.
This approach allows for the identification of areas from which people are expected to move due to increasing water scarcity, declining crop productivity, and sea-level rise, and urban and rural areas with better conditions to build new livelihoods.
"In North Africa," for instance, "the model results show changes in water availability as a main driver of internal climate
migration. They push people out of coastal and inland areas where water is becoming scarcer, slowing
population growth in climate out-migration hotspots along the northeastern coast of Tunisia, the northwestern
coast of Algeria, western and southern Morocco, and the already water-stressed central Atlas foothills," according to the new Groundswell report.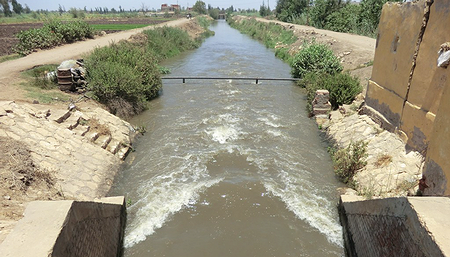 "In Egypt, the eastern and western portions of the Nile Delta, including Alexandria, could become out-migration hotspots due to both declining water availability and sea-level rise. Several places with better water availability, meanwhile, are projected to become climate in-migration hotspots, including important urban centers such as Cairo, Algiers, Tunis, Tripoli, the Casablanca-Rabat corridor, and Tangiers," the report calculates.
When people are forced to move away from their homes, they lose their land, jobs, homes and access to food, setting the stage for more fragility and instability, the bank acknowledges. 
This Groundswell report provides a series of policy recommendations that can help slow the factors driving climate migration and prepare for expected migration flows, including:
– Reducing global emissions and making every effort to meet the temperature goals of the Paris Agreement – to keep the rise in mean global temperature to less than 2 °C (3.6 °F) above pre-industrial levels, and, if possible, limit the increase to 1.5 °C (2.7 °F), to reduce the impacts of climate change.
– Embedding internal climate migration in far-sighted green, resilient, and inclusive development planning.
– Preparing for each phase of migration, so that internal climate migration as an adaptation strategy can result in positive development outcomes.
– Investing in better understanding of the drivers of internal climate migration to inform well-targeted policies.
"Nature-smart policies are a win-win. Investing in nature can contribute to recovery efforts by creating jobs, targeting the poorest communities, and building long-term resilience," writes Mari Elka Pangestu on the World Bank blog today.
"Healthy ecosystems support climate change mitigation and increase the resilience of the most vulnerable communities around the world. Our estimates suggest that ambitious targets, such as protecting 30% of land and oceans by 2030 (the '30×30' goal), are within reach, but rely on global action across and within sectors," Pangestu writes.
"It is our collective responsibility – from private companies, to the financial sector, to government policymakers, to civil society – to commit to decisive action to reverse nature loss through conservation, sustainable use, and equitable sharing of the benefits of biodiversity," she writes. "We need nature to develop."
Citation
"Clement, Viviane; Rigaud, Kanta Kumari; de Sherbinin, Alex; Jones, Bryan; Adamo, Susana; Schewe, Jacob; Sadiq, Nian; Shabahat, Elham. 2021. Groundswell Part 2 : Acting on Internal Climate Migration. World Bank, Washington, DC. © World Bank. https://openknowledge.worldbank.org/handle/10986/36248 License: CC BY 3.0 IGO."
Featured image: Rubina is a migrant from the Indian state of Bihar, where she worked on a farm. Now she works on a construction site in Delhi and takes her children to a mobile creche. 2016 (Photo by Overseas Development Institute)
© 2021, News Editor. All rights reserved.