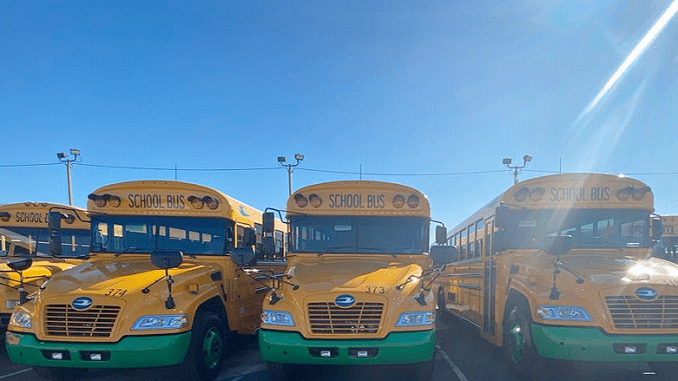 HARRISBURG, Pennsylvania, January 23, 2022 (ENS) – The Pennsylvania Department of Environmental Protection DEP announced today funding for more than $2.7 million in Alternative Fuel Incentive Grants (AFIGs) to 18 cleaner fuel transportation projects statewide that will reduce greenhouse gas emissions and other air pollutants.
"These projects will help every single Pennsylvanian breathe cleaner air at school, in their communities, and at their workplaces," said DEP Executive Deputy Secretary Ramez Ziadeh. "The impact of these grants is not limited to a specific city block or bound by a municipal property line."
The AFIG Program funds projects that replace older gasoline- or diesel-fueled vehicles with cleaner fuel vehicles that helps reduce emissions of carbon monoxide, particulate matter, volatile organic compounds, nitrogen oxides, and carbon dioxide, a principal greenhouse gas.
The program supports electric, ethanol, biodiesel, compressed natural gas (CNG), propane gas, and other cleaner fuel vehicles. It also supports the installation of fueling stations for these vehicles.
Transportation generates 47 percent of nitrogen oxide emissions in Pennsylvania, contributing to the formation of ground-level ozone.
Vehicles alone release 21 percent of Pennsylvania's emissions of carbon dioxide (CO2), the most prevalent greenhouse gas and a direct contributor to climate change.
The emissions affect the health of children, older people, people with lung diseases such as asthma and emphysema, and those who work or are active outdoors. The state Department of Health has found that asthma-related emergency room visits increase when the air quality is very poor.
The 2021 AFIG funded projects will put 87 cleaner fuel school buses, package delivery trucks, and other vehicles on the road, and keep an estimated 262,798 gasoline equivalents from the atmosphere.
Four new refueling stations – three electric and one propane – have the potential to displace the equivalent of an additional 220,000 gallons of gasoline.
Together, the projects are expected to reduce carbon dioxide emissions by nearly 600 metric tons per year.
Innovative Battery Wipes Out Range Anxiety
AFIG grants are awarded for projects in three categories: Innovative Technology, Vehicle Retrofit and/or Purchasing, and Refueling Infrastructure.
The Innovative Technology award goes to the EC Power Group, Inc., which maintains a prototyping facility and design office in the town of State College, right next to Pennsylvania State University.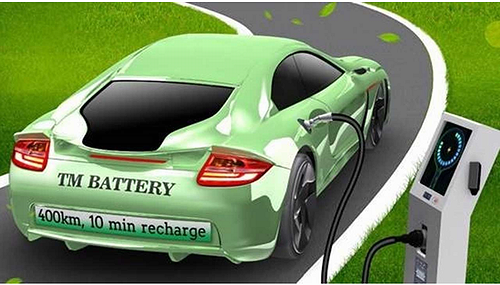 The company will receive $418,300 in AFIG funding for the development of the design for a thermally modulated lithium iron phosphate (TM-LFP) battery that offers both high performance and low cost.
This technology means that range anxiety, the fear of running out of power before being able to recharge, may be a thing of the past. A team of engineers at Penn State are developing lithium iron phosphate batteries that have a range of 250 miles with the ability to charge in 10 minutes.
"We developed a pretty clever battery for mass-market electric vehicles with cost parity with combustion engine vehicles," said Chao-Yang Wang, who holds the William E. Diefenderfer Chair of mechanical engineering, and serves as professor of chemical engineering and professor of materials science and engineering, and director of the Electrochemical Engine Center at Penn State. "There is no more range anxiety and this battery is affordable."
The TM-LFP battery will offer a manufacturing cost of $90/kWh, potentially as low as $50/kWh, whereas current prices for making batteries for electric vehicles are close to $135/kWh. It will have an 11 minute recharge time, and an expected battery life over 20 years and one million miles.
An electric vehicle with this battery could go from zero to 60 miles per hour in three seconds and would drive like a Porsche, Wang said.
"This is how we are going to change the environment and not contribute to just the luxury cars," he said. "Let everyone afford electric vehicles."
Environmental Justice a Funding Principle
Over two-thirds of this year's funding will go to projects either in or serving environmental justice areas.
The Department of Environmental Protection defines these areas as any census tract where 20 percent or more of residents live at or below the federal poverty line, and/or 30 percent or more of the population identifies as a non-white minority.
People of low income as well as minorities are especially vulnerable to the negative impacts of pollution, and focusing resources in these areas can begin to correct these disproportionate effects the DEP explains.
Awards Cover Electric, Propane, and CNG Vehicles
Vehicle Retrofit and/or Purchasing Awards were made to acquire: nine propane school buses, 16 CNG tractor trailers, an electric Ford Transit van, four Chevy Bolt EVs, two propane delivery trucks and 27 class 3+ propane delivery vehicles, one Tesla Model 3 EV for the East Washington Borough's police force, four Tesla Model 3 electric vehicles to upgrade a school district's driver education fleet, 12 electric vans for fleets in five counties, plus six electric school buses for Philadelphia the state's largest city, and 10 electric school buses for other cities.
Refueling Infrastructure Awards will cover: installation of two 4-unit DC Fast Chargers, the installation of Level 2 chargers at five locations, and the installation of two propane autogas refueling infrastructures.
Local governments, schools, businesses, and organizations may apply for AFIG funding. More information about the program can be found here.
Featured image: Electric school buses lined up for sale (Photo courtesy AZ Bus Sales)