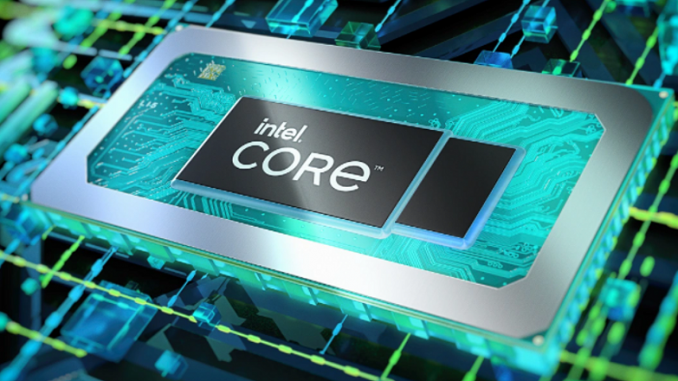 WASHINGTON, DC, January 22, 2022 (ENS) – Computer chip maker Intel Friday announced plans for an initial investment of more than $20 billion in the construction of two new leading-edge chip factories near Columbus, Ohio. The site will be Intel's first new factory in 40 years and is already attracting other companies to what Intel says will be, "a new epicenter for advanced chipmaking in the Midwest."
The investment will help boost production to meet the surging demand for advanced semiconductors, computer chips that power virtually everything in our lives: smartphones, cars, household appliances, hospital equipment, the Internet, the electric grid, and much more.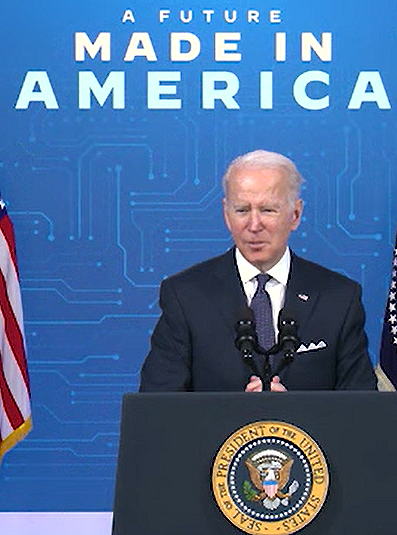 Electric vehicles, which all the major automakers are already producing or planning to produce, typically require hundreds, or even thousands, more semiconductors than cars powered by gas or diesel.
U.S. autoworkers faced furloughs and production shut downs last year due to pandemic-driven disruptions in Asian semiconductor factories, contributing to large increases in the price of cars for U.S. consumers. One-third of the annual price increases in the core consumer price index last year was due to high car prices alone.
Ohio Governor Mike DeWine, a Republican, called Intel's announcement "monumental news," saying, "Intel's new facilities will be transformative for our state, creating thousands of good-paying jobs in Ohio manufacturing strategically vital semiconductors, often called chips. Advanced manufacturing, research and development, and talent are part of Ohio's DNA, and we are proud that chips – which power the future – will be made in Ohio, by Ohioans."
The United States used to lead the world in global semiconductor manufacturing. But the U.S. share of global semiconductor production has fallen from 37 percent to just 12 percent over the last 30 years, according to the White House.
President Joe Biden welcomed Intel CEO Pat Gelsinger to the White House on Friday for the announcement of the new Ohio factories.
Biden called Intel's investment "truly historic."
"To be able to say 'Made in Ohio,' 'Made in America' – it's what we used to always be able to say 25, 30 years ago," the President said. "That's what this is about."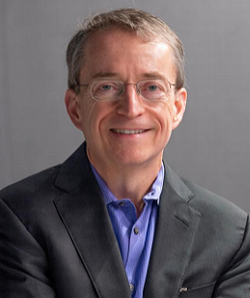 Biden explained how important the new factories will be to the United States saying, "Today we barely produce 10 percent of the computer chips, despite being the leader in chip design and research. And we don't have the ability to make the most advanced chips now – right now."
"But today, 75 percent of production takes place in East Asia. Ninety percent of the most advanced chips are made in Taiwan" the President said. "China is doing everything it can to take over the global market so they can try to outcompete the rest of us and have a lot of applications – including military applications."
"I have made this clear to President Xi of China" said Biden. "We need not have confrontation, but we have a stiff economic and technological competition. And we're going to insist everyone, including China, play by the same rules."
"We're going to invest whatever it takes in America, in American innovation, in America's communities, and in American workers. That's exactly what we're doing here today," Biden said.
"As a result of the progress we've made – record economic growth, record job growth, a faster economic recovery than any other nation on Earth. We are better positioned globally than we have been in a long, long time," he said.
Intel's historic investment is one example but it's not the only one the President said. "Last year," he reminded media present for the announcement, the world's largest semiconductor companies, including Samsung and Micron, committed $80 billion to build new facilities in the United States, in Arizona, New York, Oregon, Texas.
President Biden said these companies are choosing to build in the United States for good reason. "I think it's because they know we have the most productive workers, the best research universities, a dynamic venture capitalist system, and a rule of law that protects intellectual property.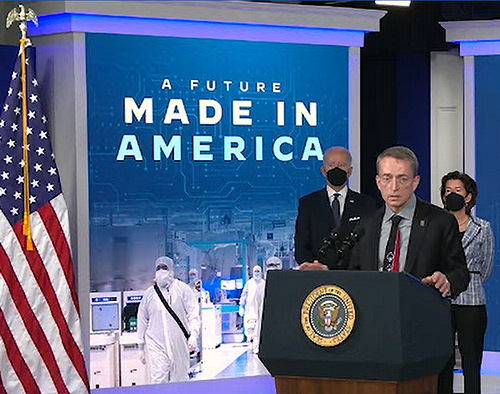 The COVID-19 pandemic shone a spotlight on the fragility in the global semiconductor supply chain. Experts estimate that the global chip shortage knocked off a full percentage point from U.S. gross domestic product, GDP, last year.
The Biden-Harris Administration has been working with Congress, international allies and partners, and the private sector to expand U.S. chip manufacturing capacity, bring back critical American manufacturing jobs, address the chip shortage, and ensure we are not exposed to these disruptions, again Biden said.
Spanning nearly 1,000 acres in Licking County, just outside of Columbus, Ohio the site can accommodate a total of eight chip factories, as well as support operations and ecosystem partners. At full buildout, the total investment in the site could grow to as much as $100 billion over the next decade, making it one of the largest semiconductor manufacturing sites in the world.
Planning for the first two factories will start immediately, with construction expected to begin late in 2022. Production is expected to come online in 2025, when the first factory will deliver chips using the industry's most advanced transistor technologies.
To support the development of the new site, Intel pledged an additional $100 million toward partnerships with educational institutions to build a pipeline of talent and bolster research programs in the region.
"Semiconductors make almost every facet of modern life possible – from computers and smart phones to cars and appliances – and they played an integral role in the technologies that enabled us to stay connected throughout the pandemic," said Ohio State University President Kristina Johnson.
"They will also be integral to a wide range of applications in which Ohio State is actively involved from a research perspective, including artificial intelligence, quantum computing, vaccine development and more," Johnson said. So, it's a natural fit for Ohio State, along with our fellow institutions of higher education, to partner on this game-changing investment in semiconductor manufacturing."
Featured image: Intel core system processor (Photo courtesy Intel)