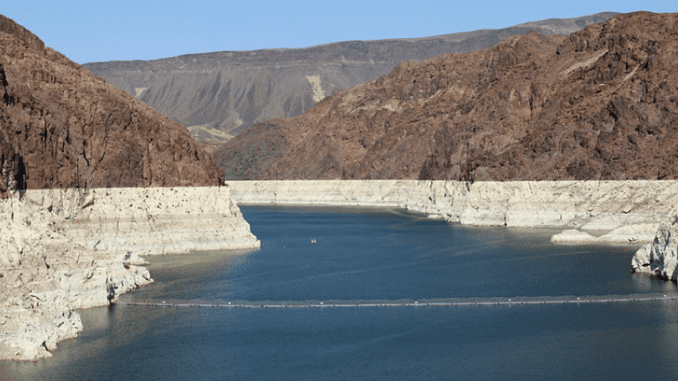 GENEVA, Switzerland, November 29, 2022 (ENS) – Most of the planet was drier than normal in 2021, with "cascading effects on economies, ecosystems and our daily lives," the UN World Meteorological Organization, WMO, said on Tuesday, issuing its first report covering all the water resources on Earth.
"State of Global Water Resources, 2021" found that 3.6 billion of the planet's eight billion people have insufficient access to water at least one month per year. This number is expected to increase to more than five billion by 2050.
"The impacts of climate change are often felt through water – more intense and frequent droughts, more extreme flooding, more erratic seasonal rainfall and accelerated melting of glaciers – with cascading effects on economies, ecosystems and all aspects of our daily lives," WMO Secretary-General Professor Petteri Taalas said. "And yet, there is insufficient understanding of changes in the distribution, quantity, and quality of freshwater resources."
"State of Global Water Resources" aims to provide a concise overview of water availability in different parts of the world as of last year.
One of its key recommendations, "Accelerate development of end-to-end drought and flood early warning systems for reducing the impact of hydrological extremes on people, lives and livelihoods, ecosystems, and the economy at large in all parts of the world."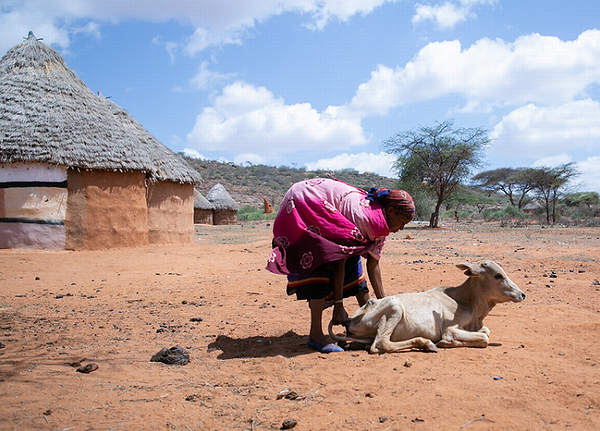 In 2021, the WMO reports, all regions experienced significant hydrological extremes in the form of floods and droughts, having substantial impacts on communities, including numerous fatalities.
Record-breaking floods were observed in western Europe and in the northern Amazon. At the same time, the Paraguay and Paraná Rivers experienced all-time record low water levels.
Areas that were unusually dry in 2021 include South America's Rio de la Plata, which forms part of the border between Argentina and Uruguay. Its rich estuary supports both capital cities of Buenos Aires and Montevideo, but a persistent drought has affected the region since 2019,
The South and South-East Amazon River basins, and basins in North America including the Colorado, Missouri and Mississippi river basins, were all exceptionally dry last year.
In Africa, major rivers such as the Niger, Volta, Nile and the Congo had below-average water flow in 2021. The same trend was observed in rivers in parts of Russia, West Siberia and in Central Asia.
Yet there were above-normal river volumes in some North American basins, the North Amazon and in South Africa, as well as in China's Amur River basin, and in northern India.
"This will inform climate adaptation and mitigation investments as well as the United Nations campaign to provide universal access in the next five years to early warnings of hazards such as floods and droughts," Secretary-General Taalas said.
Aside from river flow variations, overall terrestrial water storage was classified as below normal on the west coast of the United States, in central South America and Patagonia, North Africa and Madagascar, Central Asia and the Middle East, Pakistan and North India.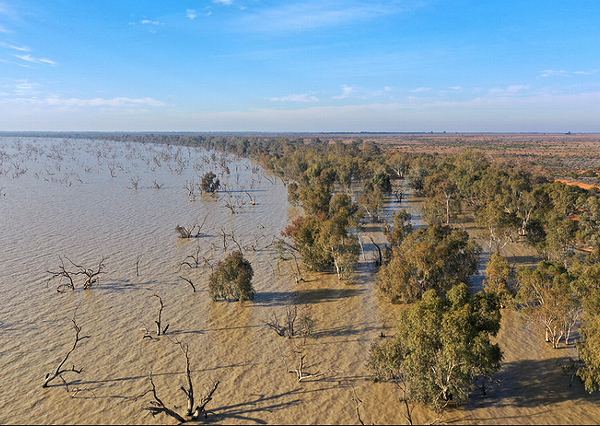 It was above normal in Central Africa, northern South America – specifically the Amazon Basin – and northern China.
The cryosphere – glaciers, snow cover, ice caps and, where present, permafrost – is the world's biggest natural reservoir of freshwater.
But worldwide, glaciers are in retreat and glaciers in Chile and Argentina have shrunk quite a lot over the last two decades, the report shows.
"Changes to cryosphere water resources affect food security, human health, ecosystem integrity and maintenance, and lead to significant impacts on economic and social development", said the WMO report, sometimes causing river flooding and flash floods due to glacier lake outbursts.
The importance of water supply is increasingly recognized internationally. For instance, the recent UN climate change conference in Egypt, COP27, urged governments to further integrate water into adaptation efforts, the first-time water has been referenced in a COP outcome document.
But the WMO report warned, "Overall, the negative trends are stronger than the positive ones."
Based on its findings, the WMO report recommends better data collection at the country level; increased sharing of hydrological data at the international level; development of drought and flood early warning systems;
The agency is urging scientists to "continue working together as a global hydrological community on developing an annual State of Global Water Resources report to support global understanding, policymaking and planning towards implementing the WMO Vision and Strategy for Hydrology as a support to achieving the [UN's] Sustainable Development Goals."
Featured image: Hoover Dam creates Lake Mead on the Colorado River. The lake once covered all the white rock area, but now drought has lowered the water level, causing concern across the Western United States. September 20, 2021 (Photo by Jeffrey Hayes)
Environment News Service (ENS) © 2022 All Rights Reserved.