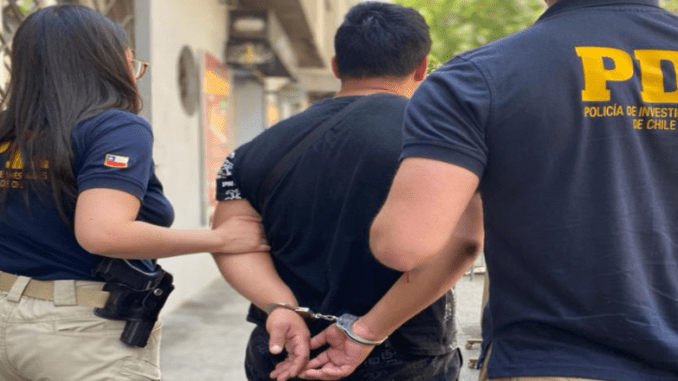 LYON, France, December 7, 2022 (ENS) – A wildlife and timber trading law enforcement crackdown by the international police force Interpol and the World Customs Organization has yielded more than 900 arrests and the disruption of wildlife and timber crime networks globally. Police and Customs officials have made have 2,200 seizures and identified 141 companies they suspect of engaging in illegal sales.
Code named Operation Thunder 2022, the month-long operation in October, made public Tuesday, brought together police, customs, financial intelligence units, wildlife and forestry enforcement agencies from 125 countries – the largest number of countries to take part in a Thunder operation since the series started in 2017.
Interpol's Thunder Operations enforce the Convention on International Trade in Endangered Species, usually called CITES (say sight-ease), an international agreement to ensure that trade in wild animals and plants does not threaten their survival. All trade transacted in breach of CITES is illegal because it pressures species already at risk of extinction.
CITES regulates the world's trade in nearly 40,000 imperiled species of animals and plants; 183 countries and the European Union are Parties to the Convention and every three years they take part in a Conference of the Parties. This is the 19th time they have met in the past 50 years, since the CITES Convention was adopted in 1973.
The United Nations defines biological diversity, or biodiversity, as the variety of life on Earth, in all its forms, from microscopic organisms to entire ecosystems such as forests or coral reefs. Today's biodiversity is the result of 4.5 billion years of evolution.
Biodiversity is the web of life that humans depend on for food, water, medicine, a stable climate, and economic growth. Over half of global GDP depends on nature. More than a billion people rely on forests for their livelihoods. Lands and oceans absorb more than half of all carbon emissions.
But nature is in crisis. Up to one million species are threatened with extinction, many within decades. Human activity has changed over 70 percent of all ice-free land on Earth, mainly to grow food, which destroys plant and animal habitats, pushing them toward extinction. The warming climate is causing the first climate-driven extinctions.
In November, after Operation Thunder 2022 was over, CITES strengthened its commitment to address the biodiversity crisis by adopting proposals to regulate international trade in more than 500 new species.
On November 27, after two weeks of negotiations in Panama, representatives of more than 160 governments that are Parties to the CITES treaty closed their conference by adopting a total of 46 proposals that will bring nearly 100 species of sharks and rays, 160 amphibian species, 50 turtle and tortoise species, several species of songbirds, and more than 150 tree species under CITES regulations. All have experienced population declines in recent years.
The conference also reached a record number of 365 decisions that will shape CITES' work for the years to come.
At least 70 percent of emerging diseases are transferred from wild animals to humans. The contribution that CITES can make to reducing these zoonotic diseases will be examined.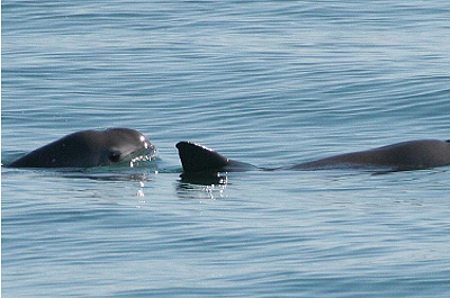 CITES Parties also agreed a joint approach to support Mexico as it attempts to save the world's smallest species of porpoise from extinction. Numbers of vaquita in the Gulf of California in Baja California, Mexico are believed to have dropped to fewer than 20 animals. Vaquitas are endangered through fishing for a different species, the totoaba. Parties have agreed to a coordinated approach, designed to limit fishing in totoaba and reduce the threat to the vaquita.
In welcoming the decisions made by the member governments, CITES Secretary-General Ivonne Higuero said, "The Parties to CITES are fully aware of their responsibility to address the biodiversity loss crisis by taking action to ensure that the international trade in wildlife is sustainable, legal and traceable. Trade underpins human well-being, but we need to mend our relationship with nature. The decisions coming from this meeting will serve the interests of conservation and wildlife trade, that doesn't threaten the existence of species of plants and animals in the wild, for future generations."
CITES, Interpol Cooperation Hardens Global Security
Interpol Secretary General Jürgen Stock said, "Thunder Operations are important to global security because timber and wildlife trafficking are not just conservation issues – officers lose their lives every year, livelihoods are destroyed, diseases are spread, governments weakened and entire economies destroyed. This is because the huge financial gains to be made attract serious organized crime and terrorist militants who grease the wheels of crime with heavy doses of corruption."
During October, officials examined hundreds of parcels, suitcases, vehicles, boats and cargo transporters for illegally traded species through inspections and targeted controls at land and air border checkpoints, often with the use of sniffer dogs and X-ray scanners.
Seizures ranged from timber to live animals, as well as animal parts, bushmeat, and derivatives such as clothing, beauty products, food items, traditional medicines and handicrafts.
Indian Customs officers at Chennai International Airport, for instance, seized 1,204 reptiles – iguanas, pythons, monitor lizards and tortoises – declared as "ornamental fish" and packed in cardboard boxes sent from Malaysia. In a separate seizure, Indian Customs at Chennai International seized five live common spotted cuscus marsupials from a passenger traveling from Thailand.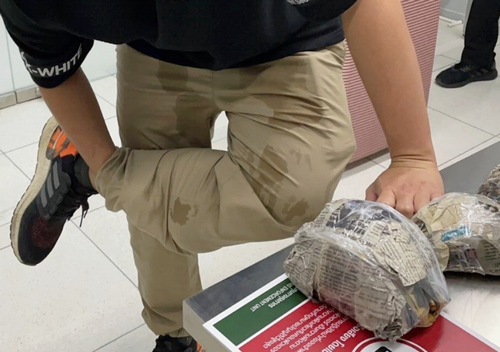 At Thailand's Suvarnabhumi International Airport, Customs officers detained a man traveling with five live radiated tortoises concealed in his clothes. Radiated tortoises are a critically endangered species.
Also at Suvarnabhumi Airport Customs officers seized 81 Indian star tortoises hidden in food packaging in the luggage of a passenger traveling from India as part of Operation Thunder 2022.
A total of 750 birds were seized during the operation, including in Pakistan where authorities intercepted the smuggling of young birds of prey.
In what Interpol calls "routine inspections and targeted controls," dozens of timber transporters were examined throughout Mongolia as part of Thunder 2022 global operations.
Results are still being reported, but Operation Thunder 2022 has to date recorded 2,200 seizures and has identified 934 suspects, triggering a series of worldwide arrests and investigations linked to illegal trading, processing, exporting and importing of protected wildlife and forestry products.
Total worldwide seizures of protected animals and plants by Operation Thunder 2022 include:
Wildlife:
119 big cats and other felines
34 primates, 136 primate body parts
25 rhino horns
Nine pangolins, 389 kg pangolin scales and derivatives
750 birds, more than 450 bird parts
In Mozambique authorities intercepted elephant tusks being smuggled across national borders. A total of 780 kilograms and 516 pieces of elephant ivory were intercepted globally during Operation Thunder 2022.
1,795 reptiles and almost half a metric tonne of reptile parts and derivative products such as garments and accessories made of reptile skins from several countries
4,337 and 2,813 kg marine products, including corals, eels and sea cucumbers
1,190 turtles and tortoises, 1,304 units and eight kg body parts also were seized as were more than a tonne and 17,081 units of other wildlife, parts and derivatives.
Plants and timber:
4,728 cubic meters of rosewood and 17,163 pieces
Almost 47,000 cubic meters and 6,764 pieces of other timber
710 cacti, 125 and 1,706 kg orchids
Almost 3.5 tonnes and 7,815 units of other plants
More than five tonnes and 3,945 units of plant derivatives.
In Southern Africa, Namibian authorities intercepted large amounts of timber before they were smuggled into the region. Angola officials arrested a citizen of the Asian region attempting to travel to Asia with rhino horns and ivory ornaments, and Malawi authorities seized elephant tusks at the home of a man with Asian citizenship.
In Asia, Thailand reported several seizures of tortoises from East Africa and hundreds of live reptiles from Europe, while Indonesia made two large seizures of timber bound for the Middle East and Asia.
Europe is a growing destination for protected wildlife, a fact reflected in Operation Tunder 2022 seizures. France intercepted reptiles from Central Africa hidden in luggage, Germany intercepted tiger skin amulets in a parcel from Asia, and the UK seized several ivory pieces after investigating a man selling wildlife on an e-commerce platform.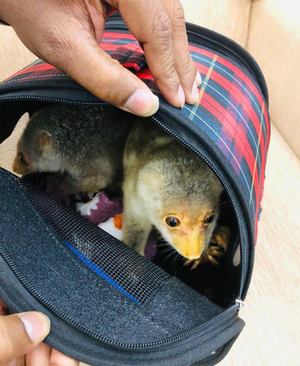 In Central America, Costa Rica arrested an individual in possession of hundreds of protected wildlife species, and in South America, Peru issued an Interpol Red Notice against a timber trafficker.
Parrots, iguana eggs, coral, crocodile leather products, caviar and shark meat were seized in several U.S. international airports.
"Large scale cross-border operations like Operation Thunder 2022 are as much about putting criminals behind bars as about raising public awareness on what species or products people can or cannot buy, sell, or take from the wild," said WCO Secretary General Kunio Mikuriya of Japan.
"Global multi-stakeholder cooperation is key to effectively tackling transnational criminal networks, from seizure to arrest to prosecution, as with the data collected, customs administrations can refine their risk management and strategies," Mukuriya said.
Coordinated jointly by the World Customs Organization and Interpol, with the backing of the CITES Secretariat and the International Consortium on Combating Wildlife Crime, Thunder Operations are funded by the European Commission's Directorate General for International Partnerships, Norway's International Climate and Forest Initiative, the UK's Department for Environment, Food and Rural Affairs, and the US Agency for International Development.
Operation Thunder 2022 was made public just as another set of international negotiators is attempting to finalize a Global Biodiversity Framwork that will make it possible to save endangered and threatened species.
The 15th Conference of the Parties to the Convention on Biological Diversity, COP15, opened their final meeting in Montreal, Canada on Monday. The biodiversity COP takes place every two years, but this year it's especially important as a Global Biodiversity Framwork is set to be adopted – the first global framework on biodiversity adopted since 2010. ENS will publish the latest news on this conference as it happens.
Featured image: Operation Thunder 2022 made some 2,200 seizures and identified 934 suspects, including this pet shop owner in Chile arrested on suspicion of engaging in the illegal sale of protected species. October 2022 (Photo courtesy Interpol)