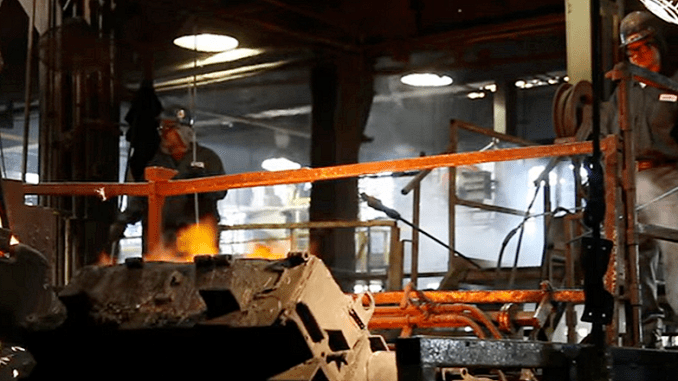 OAKLAND, California, February 15, 2022 (ENS) – California Attorney General Rob Bonta has filed a lawsuit against McWane Inc., operating as AB&I, alleging that the company has illegally emitted cancer-causing hexavalent chromium into the surrounding community.
AB&I operates a metal foundry in a densely populated East Oakland community adjacent to the Oakland Coliseum, home ballpark of the Oakland Athletics of Major League Baseball.
Both the foundry and the Coliseum are next to a low-income community and community of color that suffers from extremely high rates of asthma, cardiovascular disease, and other adverse health conditions linked to high levels of pollution in the area.
In the complaint filed today, Attorney General Bonta alleges that AB&I violated California laws by failing to warn the surrounding community about its emissions of toxic chemicals and the potential risks of exposure to those toxic chemicals.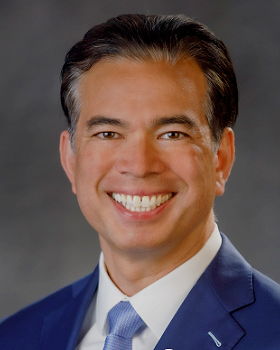 "Everyone has a right to clean air where they live and where they work. It's that simple," said Bonta. "Unfortunately, that's not the reality for too many communities across our state, communities who all too often live at the intersection of poverty and pollution. It's time for a change. We're filing this lawsuit to ensure AB&I does right by the East Oakland community in which it operates and takes action to eliminate emissions of these toxic chemicals."
There are homes located to the north, east, and south of the foundry. Most residents in the community are low income, with 85 percent of households living under the poverty line.
The community's population is 66 percent Latino and 21 percent African American.
Ten schools are located within a mile of the foundry, including Acorn Woodland Elementary School, less than half a mile away.
Numerous unhoused Californians live within a quarter mile of the foundry, including along the foundry's fenceline.
According to CalEnviroScreen, a mapping tool that identifies California communities most affected by pollution, the nearby communities experience some of the highest pollution burdens in California, and residents' health has suffered as a result.
The community has more asthma-related emergency department visits than any other census tract in the state.
Hexavalent chromium is listed as a carcinogen and reproductive toxicant by the State of California, and requires a warning if emissions exceed a certain threshold. When hexavalent chromium is inhaled, it is 5,000 times more potent than the carcinogen benzene and can cause lung and other forms of cancer.
In April 2021, the Bay Area Air Quality Management District released a draft Health Risk Assessment that identified a substantial cancer risk from the AB&I foundry, largely from hexavalent chromium emitted by the foundry's pipe casting machines.
The Defendant McWane
The complaint filed by AG Bonta states that the defendant McWane is a privately-held Alabama corporation comprising various subsidiaries that, according to its website, cast ductile iron products, including pipes, valves, hydrants, fittings and plumbing products. The corporation also manufactures fire extinguishers, fire suppression systems and steel pressure vessels, and building network switches and monitoring equipment. McWane owns numerous manufacturing facilities throughout North America and the world. "McWane does business in Oakland under the fictitious name AB&I," the complaint states.
AB&I Foundry was formerly American Brass & Iron, later renamed to AB&I after switching to solely cast-iron operations. Begun right after the San Francisco earthquake of 1906, it has been a division of McWane since 2006.
The complaint centers on the attorney general's allegation that AB&I violated Proposition 65, the Unfair Competition Law, and Government Code Section 12607 by:
Failing to provide a clear and reasonable warning to nearby communities about the risk of hexavalent chromium emissions.
Failing to take all appropriate measures to eliminate emissions of hexavalent chromium, which harm the State's natural resources and the health of the surrounding community.
This is the second lawsuit filed against AB&I foundry for toxic emissions. On December 16, 2021, the environmental justice nonprofit Communities for a Better Environment filed a lawsuit in the Alameda Superior Court alleging violations of Proposition 65 related to AB&I's emissions of hexavalent chromium.
AB&I takes the position that its products, cast iron pipes and other plumbing infrastructure made from scrap iron, are "critical to public health and sanitation and to healthy communities."
"McWane is a leader in delivering clean, safe drinking water around the world while focusing on safe, environmentally friendly manufacturing processes," the company states, pointing to environmental awards from 2002, 2006 and 2008.
McWane believes it is doing its part for the environment, saying on its website, "We take our commitment to the environment seriously. Our approach to environmental and safety issues starts with a clear vision, supported by strong policies that place the environment and safety at the core of the business and through a substantial investment in state-of-the-art environmental technologies and modern infrastructure."
Now AB&I will have to prove that assertion in court.
In April 2021, Bonta expanded the California Department of Justice's Bureau of Environmental Justice and says he is "committed to fighting environmental injustices throughout California and being a voice for frontline communities hit first and worst by environmental pollution."
Featured image: Workers stand in fumes on the job in the AB&I Foundry, Oakland California, November 3, 2013 (Screengrab from video courtesy AB&I Foundry via YouTube)
© 2022, News Editor. All rights reserved.