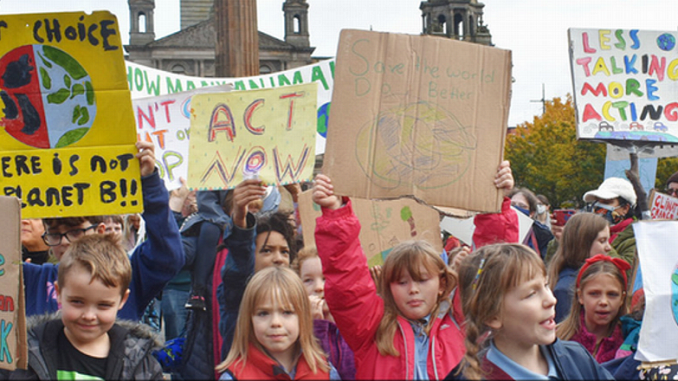 By Benjamin Seidman
GLASGOW, Scotland, November 15, 2021 (ENS) – Young people have long fought at the forefront of social justice movements and environmental justice is no exception. Youth roles in the battle against climate change were highlighted throughout the COP26 climate summit, and in particular, during a panel discussion among young climate leaders.
The panel discussion, hailed by mediator and former acting administrator of the U.S. EPA Jane Nishida as, "one of the most exciting panels" at COP26, gave the panelists a platform to openly voice their opinions.
One idea conveyed by many of the young leaders is that right now is the time for action, and if the current leaders aren't able to identify the urgent need for change, it is time for them to be replaced with the younger generation.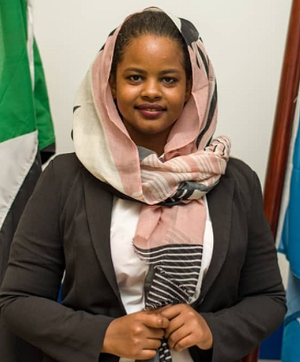 Nisreen Elsaim, Sudanese climate activist and chair of the UN secretary-general's youth advisory group, expressed this sentiment during the discourse saying, "We want to be the leadership, we don't want to engage with leaders, we don't want to talk with them so they can be our voices because we can be the leaders."
Justin Onwenu, a Detroit environmental justice organizer for the Sierra Club, argued that young people have a lot to contribute in solving this crisis. "When we talk about having young people engaged, it needs to be framed as a benefit and not just a duty leaders have. Young people have assets and have skills to bring to the table," said Onwenu, who serves as the youngest member of the Inaugural Michigan Advisory Council on Environmental Justice.
French-speaking panelist Canadian Chùk Odenigbo from Gatineau, Quebec founded Future Ancestor Services, a Black, indigenous, and youth-led organization focused on advancing environmental justice and social equity. He agreed that young people are often included in climate activities but just to check off a procedural box, and their opinions are rarely truly taken into account.
Even if one young person were listened to, that would not be enough, said Odenigbo, because, "Young people are as diverse as they come. … We hold many opinions, many knowledge bases, many levels of expertise, and as you can see from the people on this panel, many different perspectives."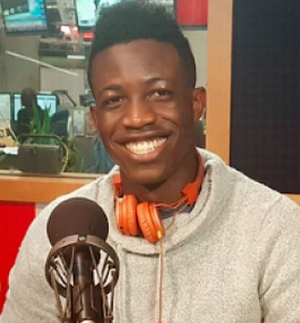 "One of the mistakes that's often made when trying to engage with young people is to sort of take one young person, two young people and say now we have the youth voice. That's not necessarily true because you can't take one 30-year-old and say now I have the adult voice," Odenigbo said. "The table needs to be as diverse as the countries that you represent."
Panelist Alexandria Villaseñor, an Latina-American climate activist living in New York City, is a follower of fellow young climate activist Greta Thunberg and her Fridays for Future movement, which staged a giant demonstration in Glasgow on November 5, the dedicated Young and Future Generations Day at COP26.
A co-founder of US Youth Climate Strike and founder of the environmental justice organization Earth Uprising, Villaseñor used the COP26 panel to call young people around the world to action.
"Find your climate story and how you're being impacted by climate change, and then also turn that into action and find out what you want to do about it," she advised.
Villaseñor said, "Now is the time to be an activist, and it's so much more easy to get involved than it looks, and so no matter how you get involved we just need your voice."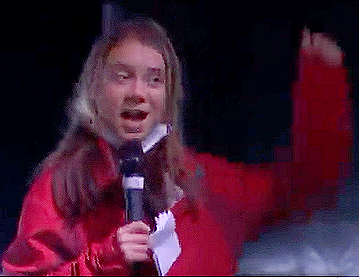 Youth presence was felt in Glasgow's street protests over slow action at COP26, with younger generations putting pressure on older leaders to take more substantial action against climate change. Thunberg, 18, went so far as to declare the conference a "failure" long before it had even come to an end.
We need immediate and drastic annual emissions cuts "unlike anything the world has ever seen," Thunberg declared during her speech to a march of an estimated 100,000 demonstrators on November 5.
On the panel inside the COP26 venue, London resident and international development veteran Yolande Wright, the global director of Child Poverty and Climate at the nonprofit Save the Children, summed up the conference's impact on young people around the world.
"It's encouraging to see a mention of children's rights and intergenerational equity," she said.
"Children and young people have been calling on leaders to turn words into action, and this was their opportunity to see this through," Wright said. "Children and young people have told us themselves that their voices and experiences have not been heard in Glasgow."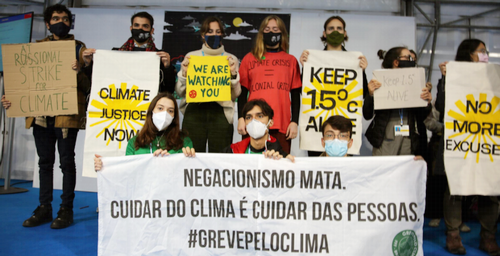 "The children on the frontline of the climate crisis should have been systematically included in COP26 – this requires careful forethought and planning to be truly 'child friendly,' Wright said. "They want more than token opportunities to raise their voices – they want opportunities to influence and take action."
"We have seen tremendous leadership from young people in and around COP26," Wright said. "The real drive to secure our futures comes from the children and young people. As the leaders of the future, children must be listened to."
The United Nations Climate Change agency is listening. In advance of COP26, young people engaged in the UN Climate Change process through its official Youth constituency known as YOUNGO.
This global network of 200 youth nongovernmental organizations and 5,500+ individual youth activists represents children and youth at negotiations and other UN events related to climate change, helping to shape intergovernmental policies.
Two YOUNGO "focal points" are nominated for each Conference of the Parties to the UN Framework Convention on climate Change – one from the Global North and one from the Global South – to ensure fair youth representation.
Marie-Claire Graf of Switzerland, YOUNGO Focal Point for Global North, is president of the Swiss Associations of Student Organizations for Sustainability. "While we see growing interest in youth engagement in climate governance," she says, "we need to empower independent youth-led mechanisms, which are recognized and valued as such. Youth washing and youth tokenism needs to be addressed and called out as #NothingAboutUsWithoutUs."
Heeta Lakhani of India, YOUNGO Focal Point for Global South, holds a master's degree in Environmental Studies and Resource Management and educates school students on climate change. "YOUNGO serves as the universally accessible and mandated mechanism for youth engagement, and we are proud of our inclusive grassroot network and policy processes," she explained. "Yet youth is facing a variety of barriers and we need help from other generations to overcome them."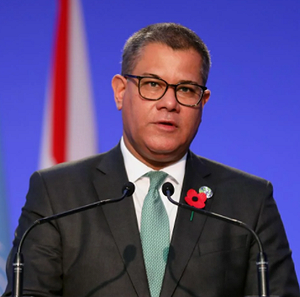 In a video address at the close of the conference, United Nations Secretary General António Guterres, who is 72, acknowledged young people and all those leading the "climate action army." He said they should, "Never give up. Never retreat. Keep pushing forward. I will be with you all the way."
COP26 President Alok Sharma, 54, said, "Wherever I have been in the world, I have been struck by the passion and the commitment of young people to climate action. The voices of young people must be heard and reflected in these negotiations here at COP. The actions and scrutiny of young people are key to us keeping 1.5 alive and creating a net-zero future."
The positive power of youth engagement was mentioned three times in the COP26 final outcome document, the Glasgow Climate Pact.
And a voice from the oldest living generation, 95-year-old Queen Elizabeth II, spoke in support of youth engagement. Although unable to attend the conference, the Queen recognized the efforts of young people. She said in a video message, "I have drawn great comfort and inspiration from the relentless enthusiasm of people of all ages, especially the young in calling for everyone to play their part."
Featured image: Young climate activists take part in demonstrations at the COP26 Climate Conference in Glasgow, Scotland, November 5, 2021 (Photo by Laura Quiñones courtesy United Nations)
© 2021, News Editor. All rights reserved.