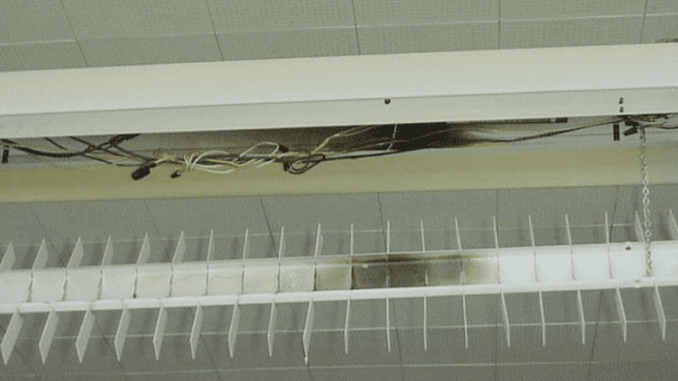 MONROE, Washington, November 14, 2021 (ENS) – A jury in King County Superior Court this week awarded $62 million in damages to eight people in King and Snohomish counties harmed by exposure to a toxic chemical at Sky Valley Education Center, an alternative public school in the Monroe School District.
It is the latest verdict in a list of lawsuits concerning a dangerous chemicals known as polychlorinated biphenyls, PCBs, once produced by Monsanto.
The jury decided that Bayer, the German company that in 2018 bought Monsanto, the only maker of PCBs, did too little to warn the public about the PCBs.
PCBs, banned by the EPA in 1977, were once common in construction of older buildings, including schools. Human exposure to PCBs is linked to anemia; acne-like skin conditions; and liver, stomach, and thyroid gland injuries. PCBs are not known to cause birth defects. Effects of PCBs in animals include changes in the immune system, behavioral alterations, and impaired reproduction, according to the U.S. Agency for Toxic Substances.
The U.S. Environmental Protection Agency says, "Potential chronic health effects can include liver disorders,
reproductive and developmental effects, cancer, and effects on endocrine, immune and nervous systems."
Polychlorinated biphenyls are manufactured mixtures of up to 209 individual chlorinated compounds. PCBs have been used as coolants and lubricants in transformers, capacitors, and other electrical equipment because they don't burn easily and are good insulators.
More than 200 students, parents and teachers from Sky Valley Education Center, an alternative school southeast of Snohomish, are alleging in a series of lawsuits that they were poisoned by leaking fluorescent light ballasts containing polychlorinated biphenyls, or PCBs.
They have filed a total of 22 lawsuits against Bayer Pharmaceuticals. The first two cases have resulted in jury verdicts totaling $247 million. The other 20 lawsuits are awaiting trial.
The plaintiffs say that after months or years on the Sky Valley campus, they are suffering neurological problems, skin lesions, cancer, and other health conditions.
Bayer Pharmaceuticals said in a statement that it disagrees with the jury verdicts in both cases. It plans to file an appeal of the Wednesday verdict, as it did with the July verdict.
"So many students and teachers had to leave Sky Valley because they were just getting too sick," said Michelle Leahy, a former teacher and a plaintiff in the first successful lawsuit involving Sky Valley who developed cancer. In July, a King County Superior Court jury awarded Leahy and two other teachers $185 million in damages.
Teachers at Sky Valley Education Center allege that fluorescent lights at the school caught fire and dripped the toxic oil onto classroom floors, exposing students to PCBs between 2011 and 2016, according to their lawsuit.
Nationwide, this is jut one of many lawsuits brought against Monsanto. In 2016, Washington state became the first to sue the company. In 2020, the state settled for $95 million, which will fund the upgrading of old facilities and to the victims of toxic exposure.
Moments after the latest verdict was delivered on November 11, Bayer released a statement saying the PCB levels were very low at Sky Valley and blaming the school district by alleging it ignored warnings to remove outdated equipment containing PCBs.
The company will appeal the verdict, as it is appealing the July verdict for plaintiffs at Sky Valley, saying, "We continue to believe that the undisputed evidence in this case does not support the conclusions that plaintiffs were exposed to unsafe levels of PCBs at the Sky Valley Education."
Meanwhile, the Washington State Department of Ecology's "PCB Chemical Action Plan" outlines 9,000 potential school buildings in need of assessment to determine presence of PCBs in old fluorescent light bulbs.
Featured image: An old fluorescent light fixture containing PCBs (Photo courtesy U.S. Environmental Protection Agency)