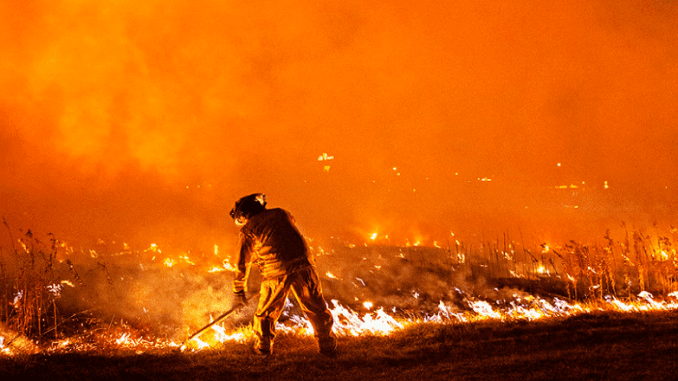 GENEVA, Switzerland, February 20, 2022 (ENS) – The impacts of climate change are already "very visible" and "happening worldwide," the head of the UN weather agency told the opening session of the UN's Intergovernmental Panel on Climate Change, IPCC, which convened on Monday in a virtual meeting that will last through February 25.
Petteri Taalas, secretary-general of the World Meteorological Organization, cited a growing trend of rising sea levels, glaciers melting and continuing disasters as he emphasized the importance of adaptation.
"We expect the growing trend of disasters will continue until at least 2060s and sea level rise and melting of glaciers for much longer, as we have already exceeded 420 ppm [parts per million] of carbon dioxide. Of course if we had carbon removal techs we could change the big picture, but so far that's not the case," Taalas said.
After years of work and COVID-19 related delays, the meeting is being held to approve the report of the second IPCC Working Group on impacts, adaptation and vulnerability to climate change and also to accept the underlying scientific technical assessment. Delegates are going through the detailed report line by line, word by word. Once approved, the Summary for Policymakers will be added to the IPCC's Sixth Assessment Report later this month.
The IPCC's Sixth Assessment cycle started in 2015 and includes the preparation of the IPCC's Sixth Assessment Report, AR6. The report of the first IPCC Working Group, which covered the physical science of climate change, influenced the outcome of COP26, the UN Climate Conference in Glasgow last November.
"Climate change impacts are related to economy, food security, infrastructure, the biosphere and health," Taalas said. "We have to adapt to climate change. That means droughts, flooding, tropical storms, heatwaves, water shortages, coastal inundation."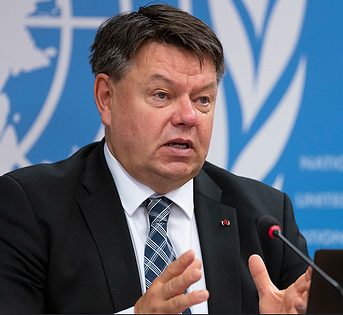 This second installment of the IPCC Sixth Assessment Report, integrates natural, social and economic sciences, highlighting the role of social justice and diverse forms of knowledge such as indigenous and local knowledge. It reflects the increasing importance of urgent and immediate action to address climate risks.
The report brings more knowledge at local and regional levels and documents linkages between biodiversity and climate change.
"The problem has been understood," Taalas said. "Glasgow conference was the second most successful conference, after Paris. But the 1.5°C target is barely alive. The work needs to continue."
The Paris Agreement's long-term temperature goal is to keep the rise in mean global temperature to well below 2 °C (3.6 °F) above pre-industrial levels, and preferably limit the increase to 1.5 °C (2.7 °F), recognizing that this would substantially reduce the effects of climate change.
Emissions should be reduced as soon as possible and reach net-zero by the middle of the 21st century.
To stay below 1.5 °C of global warming, emissions need to be cut by roughly 50 percent by 2030 a global aggregate of each country's nationally determined contributions to reducing greenhouse gas emissions.
Taalas said especially vulnerable areas of the world include Africa, Southern Asia and the Pacific Islands.
The next COP27 in Sharm-el-Sheik will be hosted by Egypt and the following COP28 by United Arab Emirates.
"We hope to hear more pledges at those conferences. We are working for such a goal. The next COP will have a more Africa flavor. It is the most vulnerable continent," Taalas said. "We hope to hear more pledges at those conferences. We are working for such a goal."
Explaining that "major gaps" in African countries and Caribbean islands are obstacles for climate adaptation, Taalas said that WMO is focusing attention on Multi-hazard Early Warning services to forecast the impacts of disasters.
Taalas drew attention to a new financing mechanism to enhance observation systems, a new water and climate coalition that pays attention to water shortages and an enhanced partnership with the UN Disaster Risk Reduction office to form "a centre of excellence on climate change and disasters."
"We are working together with financing institutions like World Bank, European Union, the UN Development Programme, Green Climate Fund, to allocate more finance to early warning services," said the WMO chief.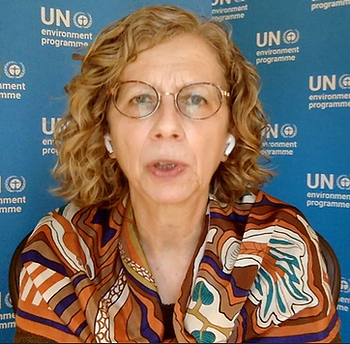 Inger Andersen, executive director of the UN Environment Programme, UNEP, also cited COP26 in pointing out that "the work of the IPCC underpins climate action."
She noted that the first Working Group's report "kept up the pressure on world leaders" and its relevance was clear in many of the delegates' statements as well as in the final decision taken at COP26 in Glasgow.
"Now it is the turn of Working Group II to lay out the latest evidence on how past and future changes to Earth's climate system impact life on our planet," Andersen said.
"This report on impacts, adaptation and vulnerability will integrate more strongly across the natural, social and economic sciences … highlight the role of social justice and indigenous knowledge," she added.
On Friday, the delegates discussed vulnerability and exposure of ecosystems and people to climate change; near to mid-term risks; and future adaptation options and their feasibility.
Chairing the meeting, Hoesung Lee informed the participants that this was the final phase of a "strict and meticulous review process" of the report.
Governments and scientists will deliver a "sound, tested and robust summary…critically important for policymakers around the world," Lee said. "I have no doubt that we will see constructive and collaborative work in the next two weeks as we work across all time zones to deliver this report."
Featured image: Firefighter struggles to control a wildfire in Owatonna, Minnesota, November 8, 2021 (Photo by Dusty J)
© 2022, News Editor. All rights reserved.