OLYMPIA, Washington, May 6, 2021 (ENS) – Washington Governor Jay Inslee Monday signed a bill that establishes an eight-year state-wide pilot project for the reduction of sales tax on purchases of fuel cell electric vehicles.
The bill, SB 5000, was authored by Washington State Senator Brad Hawkins, who said after the signing, "Our state is still in its infancy regarding electric vehicles, so I think it's helpful to promote different types of zero-emission vehicles, both battery electrics and fuel-cell electrics. Washington has the potential to be a key producer of renewable hydrogen, and I'm excited about its future."
Renewable, or green, hydrogen is the cleanest kind of hydrogen because it's produced using electrolysis powered by renewable energy technologies, such as solar or wind, that emit no carbon dioxide (CO2) or other greenhouse gases as they generate power.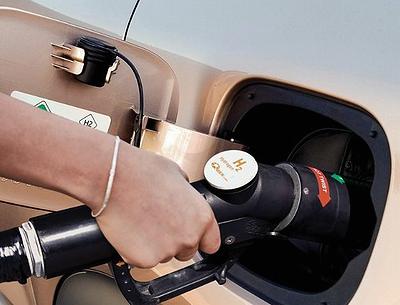 Hawkins has been building toward a hydrogen economy for Washington state. In 2019, the Legislature approved a Hawkins-sponsored bill that authorizes public utility districts to produce and sell renewable hydrogen.
"The people of North Central Washington have been leaders in clean energy for decades and now we're in a position to lead the United States on renewable hydrogen use in transportation, including production, distribution, vehicles, transit buses, short-haul agriculture, and long-haul opportunities," said Hawkins. "It's pretty exciting when you think about it, especially knowing my region's long and proud history of clean energy."
Hydrogen is created with a process that separates the hydrogen and oxygen molecules in water. The Douglas County Public Utility District in Hawkins' district plans to utilize its surplus hydropower to do that, creating renewable hydrogen from excess renewable hydropower and possibly also building hydrogen fueling stations for hydrogen fuel-cell vehicles.
The Public Utility District's hydrogen production facility near East Wenatchee is expected to be completed toward the end of this year.
SB 5000 extends a similar exemption on hydrogen fuel cell vehicle sales tax that purchasers of traditional electric vehicles receive.
With the first hydrogen-fueling stations in Washington expected to be operational by 2022, the bill will allow a total of 650 vehicles to receive a 50-percent sales tax exemption in fiscal years 2023 through 2029.