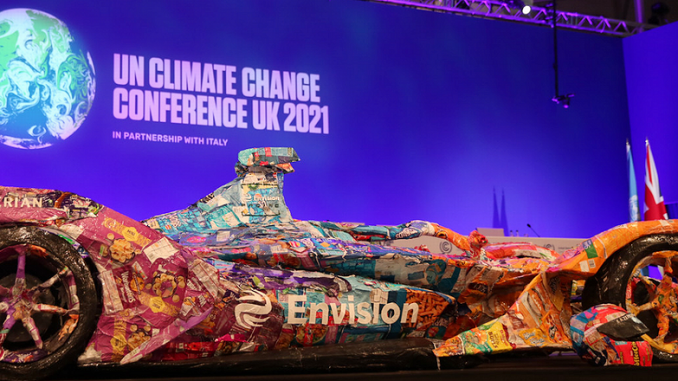 GLASGOW, Scotland, November 11, 2021 (ENS) – Transport Day at COP26 on Wednesday was studded with announcements of new initiatives and new funding for the decarbonization of road, rail, air and maritime transport around the world.
The World Bank launched the Global Facility to Decarbonise Transport, GFDT, a new multi-donor trust fund that will mobilize US$200 million over the next 10 years to decarbonize road transport in emerging markets and developing economies in the Global South.
The fund is expected to help support regional and national governments, agencies, policy and research institutions, the private sector, civil society organizations, and individuals in World Bank client countries to decarbonize transport and build resilience, while meeting growing mobility needs.
The COP26 host UK Government announced a £4 million (US$5.36 million) initial contribution to the World Bank's GFDT.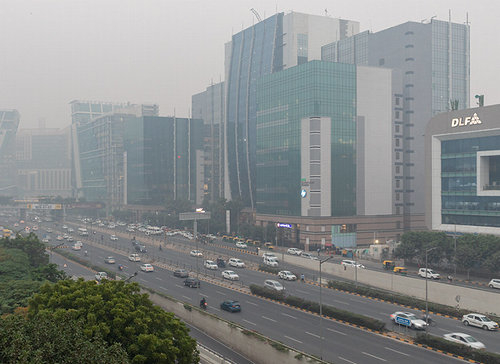 At home, the UK announced that all new heavy goods vehicles will have to be zero emissions by 2040, while new trucks of 26 tonnes and under must be net zero by 2035 as part of the new COP26 Declaration on Zero-Emission Cars and Vans.
Launched by the UK COP presidency on Transport Day, the Declaration aims to achieve 100 percent zero emission vehicle sales by 2035 in leading markets, and no later than 2040 globally. Governments, automakers and fleet owners signed on to the agreement.
Major vehicle manufacturers GM, Ford, Mercedes, BYD, and Volvo joined the commitment, as well as 39 cities, states and regions, 28 fleets and 13 investors.
But many important names are still missing. The world's largest vehicle markets, China, Germany, India, Japan, South Korea and the United States were absent, and top global automakers Toyota and Volkswagen did not sign on.
Fifteen countries also agreed to a separate pledge to work toward 100 percent zero-emission sales of new trucks and buses by 2040.
U.S. Congress Approves $1 Trillion Infrastructure Bill`
Just two days before COP26 Transport Day, the U.S. House of Representatives passed President Joe Biden's trillion dollar Bipartisan Infrastructure Bill, which includes billions for transport upgrades. The Senate has already voted in favor so the bill goes to the president's desk to be signed into law on Monday.
President Biden said, "I'm going to transform our transportation system with the most significant investment in passenger rail in the past 50 years; in roads and bridges – the most significant investment in 70 years; and investments in public transit. It's going to modernize our ports with $17 billion in investment. And we're going to do the same with our airports and freight rail."
The funding in this bill will cover the building of the first national network of electric vehicle charging stations all across the United States – 500,000 charging stations in total.
The White House estimates 24,000 buses, 5,000 rail cars, 200 stations and thousands of miles of track need to be replaced. The infrastructure bill includes $39 billion in new funding to make these fixes.
The bill makes the largest federal investment in public transit ever, according to the White House, and it makes the largest federal investment in passenger rail since the creation of Amtrak.
Decarbonizing the Sky
The long-fought battle for passage of Biden's infrastructure bill, finally won last week, gave U.S. Transportation Secretary Pete Buttigieg a positive message to deliver in Glasgow.
"In the U.S. we are making up for lost time, accelerating our action and our commitments. And I'm pleased to share that the U.S. just released our Aviation Climate Action Plan. We set a goal of net zero emissions for U.S. aviation by 2050, and laid out a strategy and plans for achieving that target," Secretary Buttigieg told the inaugural meeting of the International Aviation Climate Ambition Coalition on COP26 Transport Day.
The 23 governments that are the first members of the Coalition, represent more than 40 percent of global aviation emissions. They committed to work together to achieve a new aviation decarbonization target through the International Civil Aviation Organization.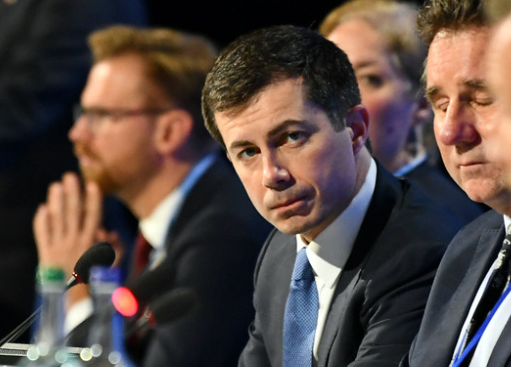 Part of the U.S. action is a sustainable Aviation Fuels Grand Challenge, a government-wide approach to reduce the cost, increase the sustainability, and achieve production of three billion gallons of sustainable aviation fuel per year in the U.S. by 2030.
"We've also announced an investment of more than $200 million dollars, including matching private funds, to advanced aviation technologies that will reduce fuel use, emissions, and noise," Buttigieg said.
Clydebank Declaration Creates Green Maritime Corridors
On Transport Day, ministers launched the Clydebank Declaration, a global initiative led by the UK Department for Transport and signed by 19 countries who have committed to establish "green maritime corridors," specific maritime routes decarbonized from end to end, including both land-side infrastructure and vessels.
The declaration's name honors the heritage of the city of Glasgow and the River Clyde which flows past the COP26 venue.
There will be six "green corridors" created by 2025, with many more by 2030. The corridors could connect Asia and the United States, and connect Saudi Arabia with both India and China. Ships on these routes would use fuels that emit little or no carbon dioxide, such as ammonia and methanol.
The We Mean Business Coalition kicked off Transport Day with an event on Getting to Zero Emissions for Shipping. The group's Call to Action was signed by 160 maritime industry players who committed to scaling and commercializing net-zero vessels and fuels by 2030.
Transportation Decarbonisation Alliance Gets New Leadership
During Transport Day, California assumed the presidency of the Transportation Decarbonisation Alliance, TDA, taking over from the Netherlands. This unique collaboration brings together countries, cities or regions and companies as the major drivers in sustainable, low carbon mobility.
Launched in 2018, the TDA was one of 12 commitments made at the One Planet Summit hosted by President Emmanuel Macron in Paris, France in December 2017 to accelerate the worldwide transformation of the transport sector towards a net-zero emission mobility system before 2050.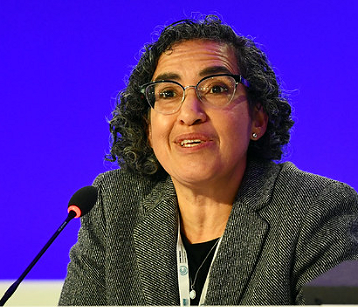 Liane Randolph, who chairs the California Air Resources Board, will become the new TDA chair, assuming the role from the Netherlands Minister for Infrastructure and Water Management Steven van Weyenberg.
The Netherlands and California also announced the Call to Action on Zero-Emission Infrastructure that they jointly developed. Unveiled at COP26, the Call to Action has been signed by more than 30 countries, regions, cities and companies.
"In California, as in many jurisdictions across the globe," Randolph said, "combustion emissions are choking our communities and contributing to the disastrous effects of global climate change that we are already experiencing. It is now up to all of us – subnational and national governments, and the private sector – to help stop the effects of climate change in their tracks by developing and enacting policies that accelerate the transition to zero emissions across all transportation sectors."
"Sustainable mobility is gaining more and more momentum. Cities, companies and countries joining forces is pivotal for that," said Minister van Weyenberg. "As chair of the TDA we were pleased to have bolstered that on critical issues like zero-emission freight, active mobility and charging infrastructure."
Critics Speak Out
Some sustainable transportation advocates believe it is mathematically impossible for the world to replace enough petrol-powered cars with electric vehicles in time to avert the worst impacts of climate change. They believe walking and cycling as well as public transit are more important than electric vehicles.
UK Green Party transport spokesperson Caroline Russell, a London Assembly Member and Highbury East ward councillor, said, "Transport Day at COP26 could have been a powerful vision of a future for mobility without forced car use and ownership. Simply swapping out fossil cars for EVs will just mean more road danger, pollution (from tyre wear) and congestion."
In general, climate campaigners and environmental activists have sharply criticized the organizers of the COP26 climate summit, describing talks as the most exclusionary they have ever known, with long lines, COVID-19 complicating arrangements, and lack of accomodation for people with disabilities.
"The UK is committed to hosting an inclusive COP," a COP spokesperson said in a statement in response. "Ensuring that the voices of those most affected by climate change are heard is a priority for the COP26 Presidency, and if we are to deliver for our planet, we need all countries and civil society to bring their ideas and ambition to Glasgow."
Featured image: The British motor racing team Envision Racing stole the show in Glasgow with 'Recover E,' a full-scale replica of Formula E's Gen2 race car made of recycled plastics and created by artist Liam Hopkins. Recover E is a collaboration among the Envision Racing team, Kids Against Plastic, COP26 and Glasgow City Council to highlight the urgency of tackling plastic pollution. November 10, 2021 (Photo by Kiara Worth courtesy UNFCCC)
© 2021, News Editor. All rights reserved.