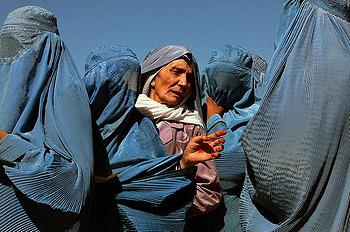 ROME, Italy, September 4, 2012 (ENS) – Soaring prices for grains and soybeans could harm tens of millions of people around the world in the coming months, the three officials most directly responsible for feeding the world's hungriest people warned in a joint statement today.
"The current situation in world food markets, characterized by sharp increases in maize, wheat and soybean prices, has raised fears of a repeat of the 2007-2008 world food crisis. But swift, coordinated international action can stop that from happening," said UN Food and Agriculture Organization Director-General José Graziano da Silva of Brazil; UN World Food Programme Executive Director Ertharin Cousins of the United States; and International Fund for Agricultural Development President Kanayo Nwanze of Nigeria.
Global food prices soared by 10 percent from June to July, with corn and soybeans reaching all-time peaks due to an unprecedented summer of droughts and high temperatures in both the United States and Eastern Europe, according to the World Bank Group's latest Food Price Watch report.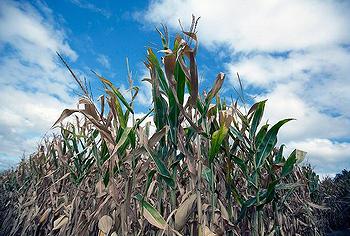 The U.S. drought has damaged the summer crops of corn and soy, for which the country is the world's largest exporter. Meanwhile, the dry summer in Russia, Ukraine and Kazakhstan has contributed to projected wheat production losses.
To prevent a world food crisis the UN officials say governments around the world must address both immediate issues and root causes.
"Countries must avoid panic buying and refrain from imposing export restrictions which, while temporarily helping some consumers at home, are generally inefficient and make life difficult for everyone else," they said.
"Above all, however, we must understand that high food prices are a symptom, and not the disease. So while the international community must take early action to prevent excessive price increases, it should also move to act on the root causes behind such surges."
These root causes are the increasing global population as well as climate change, which has led to droughts and floods in many countries, affecting food production, said the three officials.
"There have been three international food price spikes in the last five years. Weather has been among the drivers of each. Droughts in some part of the world have impaired global grain production virtually every other year since 2007. Elsewhere, major floods have also caused severe damage to crops," they said.
"Until we find the way to shock-proof and climate-proof our food system, the danger will remain," the three leaders warned.
Cousins of the World Food Programme estimates that for every 10 percent increase in the price of a food basket the agency has to raise an extra $200 million a year for food assistance.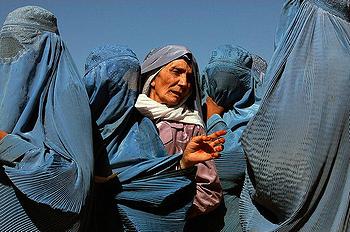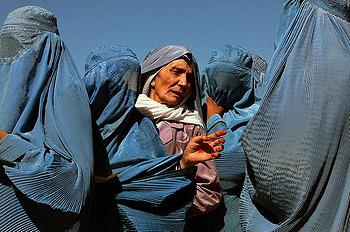 "We are vulnerable because even in a good year, global grain production is barely sufficient to meet growing demands for food, feed and fuel – this, in a world where there are 80 million extra mouths to be fed every year," the officials said. "We are at risk because only a handful of nations are large producers of staple food commodities, and when they are affected, so is everyone else."
Still, in responding to these challenges, we are better placed today than five years ago, they said.
"We have developed new policies and new instruments, like the United Nations High-Level Task Force on Global Food Security and AMIS, the G20's Agricultural Markets Information System, which improves transparency in global markets. We also have the AMIS-related Rapid Response Forum, set up to facilitate coordinated policy responses by the major world producers and traders of key cereals and soybeans in the event of market upheavals," they explained.
In their statement, Cousins, Graziano da Silva and Nwanze called on governments to support smallholder agriculture and provide citizens with social protection systems to ensure vulnerable populations have enough to eat.
"Smallholder farmers, many of whom are also poor and food insecure, can be enabled to benefit from higher food prices and become part of the solution by reducing price spikes and improving overall food security," said the three leaders.
They added, "We have thus adopted a twin-track approach which supports long-term investments in agriculture, notably smallholder agriculture, while ensuring that safety nets are in place to help poor food consumers and producers avoid hunger, asset losses and poverty traps in the short run."
Nutritional support for mothers and children as well as school meals and assistance to smallholder farmers are some of the policies that the three UN officials consider essential to safeguard against recurring price shock and crises.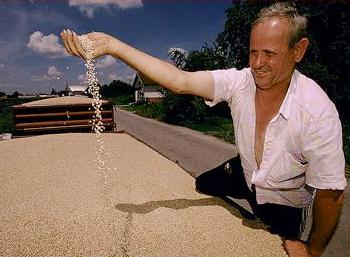 Cousins, Graziano da Silva and Nwanze urged governments to implement sustainable food policies in poor, food-importing countries, where there is great potential to improve production. This, they said, would make "more food available in local markets and provide jobs and income, especially in rural areas where 70 percent of the world's poor live."
Increased diversion of grains for non-food purposes, such as fuel, is also a driver of increased price levels and volatility and should be reviewed and adjusted when necessary to feed the hungry, they said.
Adjusting biofuel mandates when global markets come under pressure and food supplies are endangered has been recommended by a group of international organizations including all of the organizations headed by the three officials as well as by the International Monetary Fund, the Organisation for Economic Co-operation and Development, the UN Conference on Trade and Development, the World Bank and the World Trade Organization.
That recommendation, made to the 2011 G20 summit in Paris, still stands today.
In addition, Graziano da Silva told an audience at World Water Week last week in Stockholm that to meet the world's growing demand for food, "We need to produce in a way that conserves water, uses it more sustainably and intelligently, and helps agriculture adapt to climate change."
To that end, the Food and Agriculture Organization is proposing a new framework for water management in agriculture that covers:
Modernization of irrigation so that old canal irrigation schemes can give way to piped irrigation and combine different sources of water, including groundwater and rainwater, in a sustainable way.

Better storage of rainwater at farm level in small ponds or directly in the ground

Water recycling and re-use of treated wastewater from urban centers for agricultural production in arid areas.

Pollution control through better water quality regulations and more effective enforcement mechanisms
At the same time, said Graziano da Silva, the reduction of post-harvest losses must be part of any water scarcity coping strategy. "Of all food produced globally, 30 percent – the equivalent of 1.3 billion tons – is lost or wasted every year along the value chain from field to fork," he said.
Reducing these losses will go a long way towards reducing pressure on natural resources that are essential to food production.
"When food prices rise sharply, families cope by pulling their kids out of school and eating cheaper, less nutritious food, which can have catastrophic life-long effects on the social, physical, and mental well being of millions of young people," said World Bank Group President Jim Yong Kim on July 30.  "The World Bank and our partners are monitoring this situation closely so we can help governments put policies in place to help people better cope."
"In the short-term, measures such as school feeding programs, conditional cash transfers, and food-for-work programs can help to ease pressure on the poor," said Kim. "In the medium- to long-term, the world needs strong and stable policies and sustained investments in agriculture in poor countries.  We cannot allow short-term food-price spikes to have damaging long-term consequences for the world's most poor and vulnerable."
Copyright Environment News Service (ENS) 2012. All rights reserved.