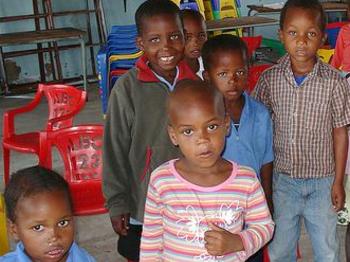 LINKOPING, Sweden, September 4, 2012 (ENS) – The highest levels of the pesticide DDT ever found in breast milk have been measured in mothers living in malaria-plagued villages in South Africa.
Researchers from Linköping University in Sweden report that the DDT values they observed in three villages are way over the limits set by the World Health Organization.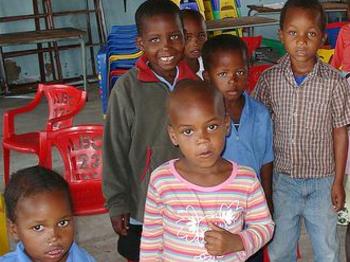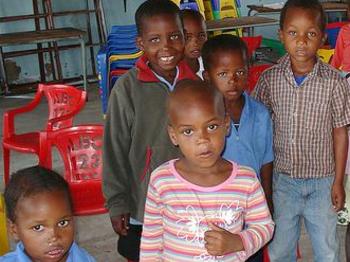 Exposure to DDT, (dichloro-diphenyl-trichloroethane) an organochlorine insecticide, has been associated with breast cancer, diabetes, impaired sperm quality, spontaneous abortions, and neurological disorders in children, and now to malformed genitals in boys.
In the region where the measurements were carried out, malformed genitalia among boys was significantly more common in areas treated with DDT compared with untreated areas, the researchers found.
"DDT contains estrogen-like substances; we know that the breakdown products from DDT counteract male sexual development," said study author Henrik Kylin, environmental chemist and professor in the Department of Water and Environmental Studies at Linköping, a research university.
DDT has been used for many years in South Africa and elsewhere around the world. It is often sprayed indoors to fight the mosquitoes that carry malaria.
"To our ears, spraying DDT inside people's homes sounds absurd. But it is one of the most effective agents against malaria," said Kylin. "And by only spraying adult mosquitoes in the vicinity of people, the risk of developing resistance in mosquitoes decreases."
Together with South African researchers and doctors, Kylin is collaborating on a project to map the effects of DDT on the population.
"We know a lot about how DDT affects nature and animals, but the effects on people's health are not as well studied, especially concerning long-term exposure," Kylin said.
"Based on the argument that malaria is worse than DDT," he said, "people accept this spray treatment program. The purpose of our project is to study the side effects, thereby creating a better basis for decisions."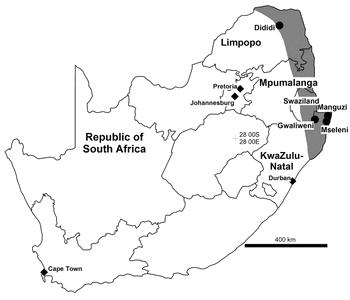 In a newly published article in the journal "Environmental Pollution," Kylin and three other researchers report on a study of DDT levels in breast milk from nursing mothers in four villages, of which three are afflicted by malaria. The fourth village was considered a control.
The four villages are all in a far eastern part of South Africa where malaria is endemic.
"We investigated presence and levels of DDT in 163 breast milk samples from four South African villages where, in three of them, malaria is controlled with DDT-sprayed indoors," the scientists write.
DDT has been used continuously in these three villages for more than 60 years. The spray treatment takes place several times a year and is carried out by trained and equipped staff.
The DDT levels in breast milk proved to be "unacceptably high" in the villages that have been sprayed, the researchers said. They were more than 100 times greater than the highest daily dosage recommended by the World Health Organization.
In one case they measured the highest known level of DDT in breast milk ever, more than 300 times higher than the level allowed in cow's milk.
Unexpectedly, large differences occurred between the treated villages, the researchers observed. Despite apparently similar conditions, the measured DDT levels were twice as high in one treated village as compared with one of the other treated villages.
"A whole range of factors may come into play here, such as procedures in connection with treatment, the condition of the walls, ventilation, people's behavior and cleaning habits. Identifying these factors," the researchers write, "could contribute to decreasing exposure, thereby also the risk for both mothers and children."
Kylin said, "Unfortunately the smallest children are exposed to the highest DDT levels; they are also extra sensitive to chemical influence."
Based on the breast milk samples, it was estimated that boys ingest somewhat more DDT than girls, with the exception of first-born children. This could depend on the fact that the fat content of breast milk is higher if a boy is nursing. First-born children, however, get the highest levels, Kylin explains, depending on the mother's higher stored levels of DDT at her first birth.
Malaria is a preventable and treatable disease caused by parasites that are transmitted to people by the bite of infected female Anopheles mosquitoes.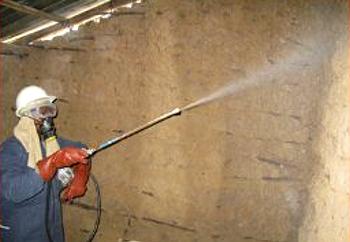 Malaria is estimated to cause between 117 million and 241 million illnesses and more than 700,000 deaths each year. As many as 90 percent of these illnesses and deaths occur among children under five years of age in sub-Saharan Africa. Kylin says he is convinced that research could have come farther in finding alternatives to DDT if malaria was a widespread illness in rich countries.

Internal residual spraying is the organized, timely spraying of an insecticide on the inside walls of houses or dwellings. It is designed to interrupt malaria transmission by killing adult female mosquitoes when they enter houses and rest on the walls after feeding, before they can transmit the infection to another person.  
The World Health Organization has approved DDT for internal residual spraying.
President Barack Obama expanded to 19 African countries the President's Malaria Initiative, begun in 2005 under the previous administration. The 19 countries do not include South Africa.

There is no real alternative to DDT in these malaria-stricken areas, Kylin says. "Mosquito-proof netting has successfully been tested in a few places, but doesn't work everywhere."
South African researchers on this study are: Hindrik Bouwman of North-West University's School of Environmental Sciences and Development; Barbara Sereda of the Plant Protection Research Institute, Agricultural Research Council, Pretoria; and Riana Bornman in the Department of Urology, University of Pretoria.
Copyright Environment News Service (ENS) 2012. All rights reserved.
Environment News Service (ENS) © 2012 All Rights Reserved.