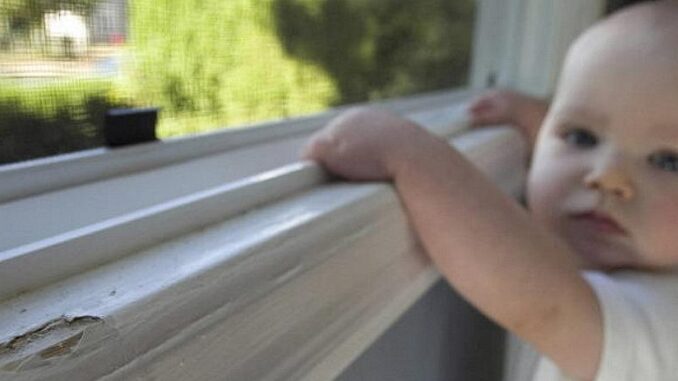 WASHINGTON, DC, July 13, 2023 (ENS) – To better safeguard children and communities from the harmful effects of exposure to dust generated by lead paint, the U.S. Environmental Protection Agency is proposing to strengthen requirements for the removal of lead-based paint hazards in pre-1978 buildings and child care facilities.
If finalized, this rule is estimated to reduce the lead exposures of between 250,000 to 500,000 children under age six every year.
Today, about 3.6 million U.S. families with a child under age six live in a home with windows, doors, stairs railings, and porches, that contain lead-based paint. Children can be exposed to dangerous levels of lead when this paint chips or flakes off and is breathed in or eaten. There are approximately 500,000 children ages one to five years with blood lead levels higher than the Centers for Disease Control reference level.
The move advances President Joe Biden's "whole-of-government approach" to protecting families and children from lead exposure.
"The Biden-Harris Administration is taking a whole-of-government approach to ensuring that the most vulnerable among us – our children – are protected from exposure to lead," said EPA Deputy Administrator Janet McCabe making the announcement with elected officials and community leaders in Newark, New Jersey.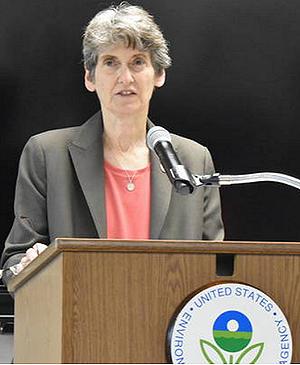 "This proposal to safely remove lead paint along with our other efforts to deliver clean drinking water and replace lead pipes will go a long way toward protecting the health of our next generation of leaders. I am proud to stand alongside the City of Newark, New Jersey, and all our partners across the United States in our critical efforts to reduce childhood lead exposures," McCabe said.
"There is no safe level of lead. Even low levels are detrimental to children's health, and this proposal would bring us closer to eradicating lead-based paint hazards from homes and child care facilities across the U.S once and for all," said Michal Freedhoff, assistant administrator for the Office of Chemical Safety and Pollution Prevention, who was at the Newark announcement event.
"The City of Newark is honored to be selected by the EPA as the location for their important announcement of these new actions to protect Americans everywhere – and especially children – from the dangers of lead in paint," said Newark Mayor Ras Baraka.
"We moved mountains in Newark to remove lead from every water line throughout the city because we value the health and wellbeing of every resident and understand that no amount of lead exposure is acceptable," Mayor Baraka said. "We are grateful to the EPA and the Biden Administration for strengthening regulations for lead removal."
If finalized, the proposed rule would strengthen EPA's regulations under section 402 of the Toxic Substances Control Act by revising the dust-lead hazard standards, which identify hazardous lead in dust on floors and window sills, and the dust-lead clearance levels, the amount of lead that can remain in dust on floors, window sills and window troughs after lead removal activities.
Today's proposal would reduce the dust-lead hazard standards from 10 micrograms per square foot (µg/ft2) for floors and 100 µg/ft2 for window sills to any reportable level greater than zero in recognition of the fact that there is no level of lead in dust that has been found to be safe for children.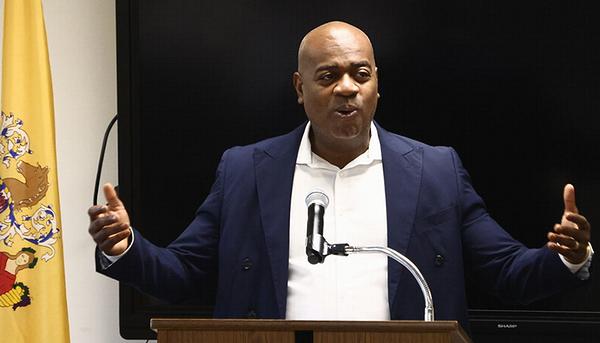 "When children are exposed to lead, their health can be irreversibly affected through impacts to their brain and nervous systems and delays in their growth and development," said U.S. Senator Robert Menendez, who represents New Jersey. "This is why I have fought tirelessly to ensure children across the U.S., and all Americans, are further protected from the dangers of lead exposure, especially those in underserved communities that are more likely to find lead-based paint and dust in their homes and neighborhoods."
Property owners, lead-based paint professionals and government agencies use dust-lead clearance levels to identify dust-lead hazards in residential and childcare facilities built before 1978. If a lead-based paint activity such as abatement is performed, EPA's Lead-Based Paint Activities Program requires individuals and firms performing the abatement to be certified and follow specific work practices. Following such an abatement, testing is then required to ensure dust lead levels are below the dust-lead clearance levels before an abatement can be considered complete.
Historically, EPA's dust-lead hazard standards and dust-lead clearance levels have been set at the same levels. This action proposes to decouple the two, which were last updated in 2019 and 2021, respectively.
This is being done in accordance with a May 2021 Ninth Circuit Court of Appeals opinion, which explains that dust-lead hazard standards must be based solely on health factors, while the dust-lead clearance levels must consider the additional factors of safety, effectiveness and reliability.
The new proposal aligns the dust-lead hazard standards and dust-lead clearance levels with the best available science, further strengthening EPA's efforts to protect children from the hazards of lead.
Although the federal government banned lead-based paint for residential use in 1978, the EPA estimates that 31 million pre-1978 houses still contain lead-based paint, and 3.8 million of them have one or more children under the age of six living there, creating health and developmental risks for children.
Lead-contaminated dust is one of the most common causes of elevated blood lead levels in children. Lead dust occurs when lead-based paint deteriorates or is disturbed. Due to normal behaviors such as crawling and hand-to-mouth activities, young children are particularly at risk of higher exposure to ingesting lead-containing dust.
Lead can affect almost every organ and system in the body. Lead exposure can cause irreversible and life-long health effects, including behavioral problems, lower IQ, slowed growth and more.
The nervous system is the main target for lead poisoning in both children and adults. Long-term exposure can result in decreased learning, memory, and attention, and weakness in fingers, wrists, or ankles. Lead exposure can cause low iron in the blood and damage to the kidneys. It can also cause increases in blood pressure, particularly in middle-aged and older individuals. In pregnant women, exposure to high levels of lead may cause a miscarriage. In men, it can cause damage to reproductive organs, according to the federal Agency for Toxic Substances.
Exposure to high lead levels can severely damage the brain and kidneys and can cause death.
Children are more vulnerable to lead poisoning than adults because their nervous systems are still developing. Children can be exposed to lead in their environment and even before birth they can be exposed to the lead in their mothers' bodies.
At lower levels of exposure, lead can decrease mental development, especially learning, intelligence, and behavior. Physical growth may also be decreased. A child who swallows large amounts of lead may develop anemia, severe stomachache, muscle weakness, and brain damage. Exposure to lead during pregnancy can result in premature births. Some effects of lead poisoning in a child may continue into adulthood.
The Department of Health and Human Services has determined that lead and lead compounds are reasonably anticipated to be human carcinogens. The U.S. Environmental Protection Agency has classified lead as a probable human carcinogen.
Communities of color and those of lower socioeconomic status are often at greater risk of lead exposure because deteriorated lead-based paint is more likely to be found in lower-income areas.
Additionally, communities of color can also face greater risk due to the legacy of redlining, historic racial segregation in housing, and reduced access to environmentally safe and affordable housing.
Eliminating lead-based paint and the proposal announced today reflect EPA's commitment to advancing environmental justice.
EPA will accept public comments on the proposal for 60 days following publication via docket EPA-HQ-OPPT-2023-0231 at www.regulations.gov.
"New Jersey families should not have to worry about lead exposure in their homes and childcare facilities harming their children," said U.S. Senator Cory Booker. Lead exposure is an environmental injustice that threatens the health and development of children, often in low-income, Black and Brown communities like mine in Newark. I am grateful to the EPA for taking important steps to keep our children safe."
EPA and the U.S. Department of Housing and Urban Development are planning a virtual public workshop on October 17 and 18 to hear stakeholder perspectives on specific topics related to low levels of lead in existing paint, including the potential health effects, the relationship between lead-based paint and dust-lead, possible exposure pathways, and technologies for detection, measurement, and characterization of low levels of lead in paint.
Visit EPA's 2023 Lead-Based Paint Technical Workshop page for more information, including abstract submission guidelines and instructions for registering to attend the workshop. EPA will accept attendance registrations until September 29.
Featured image: Toddler in Ohio explores a window that has a broken frame covered with paint containing lead. undated (Photo courtesy Richmond Public Health)
© 2023, News Editor. All rights reserved.