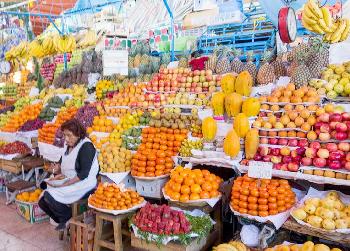 PUNTA CANA, Dominican Republic, January 25, 2017 (ENS) – Latin America and the Caribbean could be the first developing region to completely eradicate hunger if its governments further strengthen their implementation of a new food security plan, the United Nations' top food and agriculture official said Wednesday.
Speaking at the Summit of presidents and heads of state and government of the Community of Latin American and Caribbean States, CELAC, in Punta Cana, José Graziano da Silva said, "CELAC's Food Security, Nutrition and Hunger Eradication Plan represents the crystallization of governments' political will to eradicate hunger before 2025."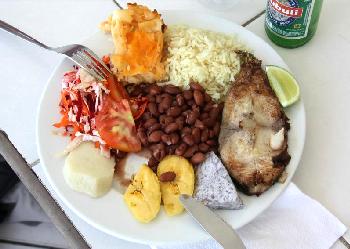 Approved by CELAC in 2015, the FNS plan promotes comprehensive public policies to reduce poverty, improve rural conditions, adapt agriculture to climate change, end food waste and face disaster risks.
In his address, the Food and Agriculture Organization, FAO, director-general said the plan is in line with high-level global commitments such as the Paris Agreement on Climate Change and the UN's Sustainable Development Goals.
And the region has made an even more ambitious commitment, he said – to eradicate hunger by the year 2025, five years before the target established by the Sustainable Development Goals, adopted by the UN General Assembly on September 25, 2015
"This region has all the necessary conditions to achieve this, starting with the great political commitment that sustains the CELAC FNS Plan," said Graziano da Silva, who hails from Brazil.
The plan is already bearing fruit throughout the region. Bolivia, Chile, El Salvador, Guatemala, Honduras, Nicaragua and Venezuela relied on it to diagnose their food and nutrition security policies, while Peru has used it as a base for the creation of laws regarding food donation and to minimize food losses and waste.
CELAC's FNS Plan allows countries also to address obesity, which affects 140 million people in the region, according to the report "Panorama of Food and Nutrition Security," issued by the FAO and the Pan American Health Organization.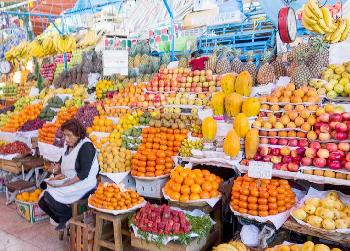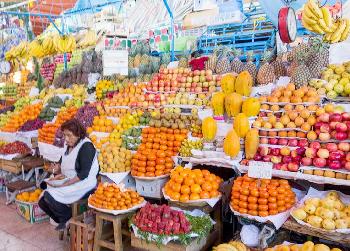 Malnutrition generates enormous economic and social costs, as public health systems must cope with increasing levels of diabetes, hypertension and heart disease, as well as child stunting, wasting and undernourishment.
According to the FAO, one of the worrying trends in the region is the increase in female obesity: the rates of obesity for women are ten percentage points higher than that of men in more than 20 countries in the region.
As a way to confront this situation, Graziano da Silva highlighted the CELAC FNS Plan's Gender Strategy, which will ensure that the plan benefits women and men equally. It is already being implemented as a pilot program in four countries: El Salvador, Paraguay, the Dominican Republic and Haiti.
But FAO's director-general warned that the impacts of climate change have the potential to reverse the gains made in the fight against hunger and extreme poverty in the region.
"Agriculture is the sector most affected by climate change and one of its main victims are small family farmers, men and women, many of whom struggle daily for their survival," said Graziano da Silva.
CELAC and the FAO are developing a plan of action for family agriculture and rural territorial development that promotes sustainable intensification of production, public procurement and food supply systems, rural services and greater opportunities for rural youth.
Eleven countries in the region have already adopted the Port State Agreement, which seeks to eradicate illegal, unreported and unregulated fishing, and called on all countries to join in taking care of the sustainability and conservation of their fishery resources.
Graziano da Silva said, "There will be no social stability or peace as long as there is hunger, poverty and inequality. Nor can we move forward if we continue to exploit our natural resources. Sustainability is a pre-condition for development."
Copyright Environment News Service (ENS) 2017. All rights reserved.