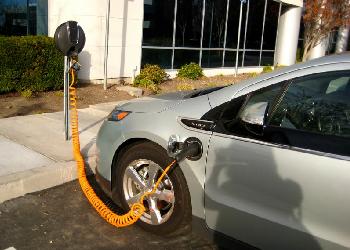 SAN FRANCISCO, California, January 25, 2017 (ENS) – Three big California energy companies have filed multi-million dollar plans with the California Public Utilities Commission to develop the electric vehicle infrastructure needed to help the state meet its ambitious climate and clean air goals.
If approved by the Commission, the three companies would be able to install more than 10,000 new charging stations in California, which is already leading the country in EV infrastructure.
California aims to have the charging station infrastructure to support one million electric vehicles by 2020. Last month, the state counted 250,000 EVs on the road.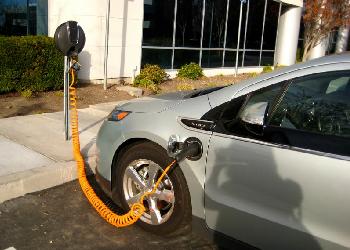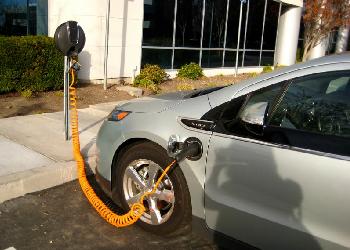 The three utilities are asking the Commission's blessing to collect about $1 billion more from their customers to finance the expansion.
Pacific Gas and Electric Company (PG&E) Friday submitted a proposal to the Commission for projects aimed at accelerating widespread electric vehicle adoption and combatting climate change. For seven proposed projects, PG&E is requesting a total budget of approximately $253 million.
Southern California Edison (SCE) also has filed with the Commission a plan for expanding electric transportation in its service area.
If all of the SCE proposals are approved by the Commission in 2018, SCE would expect to collect up to $232 million during the implementation of six priority review pilot projects and standard review program over the five-year period from 2019 through 2023.
San Diego Gas & Electric (SDG&E) is seeking $246 million to install tens of thousands of EV charging stations in new, key areas to help accelerate the transition to electric transportation.
If the proposals are approved, EV charging stations would be installed at the San Diego International Airport, at the city's port, for delivery fleets, for taxis and ridesharing vehicles, at park-and-rides and at 90,000 residences. The proposal includes a special rate that rewards EV owners for charging their cars at times when clean energy is plentiful and energy prices are low.
"California continues to lead the nation in the fight against climate change, and electrifying our transportation sector is the next game changer. By expanding the state's EV infrastructure, PG&E is continuing to help California meet its climate goals while making it more convenient for our customers to choose clean, affordable electricity to fuel their vehicles," said Geisha Williams, PG&E President, Electric.
In California, transportation is the single largest contributor to greenhouse gas emissions at nearly 40 percent.
But the electricity fueling California EVs comes from one of the cleanest energy mixes in the country. Williams says PG&E delivers nearly 60 percent of electricity to customers from greenhouse gas-free resources.
PG&E's proposal would expand electrification for fleets with medium-duty and heavy-duty vehicles including school buses, transit agencies and delivery fleets that often use diesel, a polluting fuel.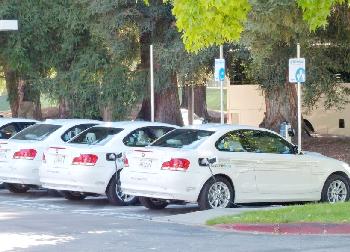 Responding to consumer demand for fast-charging stations, which can refuel EVs in 20-30 minutes, PG&E proposes to install new electric vehicle infrastructure, with a rebate toward the purchase of a fast charger for sites in disadvantaged communities, areas severely affected by pollution and economic hardship, often located along transportation corridors.
PG&E will utilize the findings from a new report and interactive map developed in partnership with the University of California, Davis to support and facilitate the installation of fast chargers in Northern and Central California.
Southern California Edison (SCE) aims to increase electrification of cars, buses, medium-duty and heavy-duty trucks and industrial vehicles and equipment.
"This filing lays out a clear plan to accelerate the adoption of electric transportation, which is critical to California achieving its climate change and environmental goals," said SCE President Ron Nichols. "The benefits of electric vehicles are growing, but barriers to their adoption still exist – and utilities and other market participants have a clear role to play in overcoming those barriers."
In addition to innovative programs for passenger vehicle adoption, the plan is tailored to Southern California, where 40 percent of the goods entering the nation are moved through the region's ports and over its highways.
The goods movement industry is crucial to the state and local economy, but it is also a major source of greenhouse gas emissions and air pollution from heavy commercial and industrial vehicles at ports, warehouses and along freeway corridors.
These projects will benefit all SCE customers, with a particular focus on disadvantaged communities.
"Transitioning to zero and near-zero emissions modes of transportation is essential to achieving air quality goals in this region," said Wayne Nastri, executive officer of the South Coast Air Quality Management District. "We are pleased and encouraged by SCE's plans that complement our efforts to accelerate this transition, including a focus on disadvantaged communities that are disproportionately impacted by air pollution."
SCE also released a white paper, "Transportation Electrification: Reducing Emissions, Driving Innovation," showing the central role transportation electrification must play if California is to succeed in reducing air pollution and greenhouse gases.
Electric vehicles currently reduce greenhouse gases by more than 70 percent and smog-producing air pollutants by 85 percent compared to petrol-powered cars. As more renewable resources are added to the grid, electric vehicles will increasingly benefit the environment.
Caroline Winn, chief operating officer of SDG&E, said her company has spent more than a decade reducing its carbon footprint through the rapid expansion of clean energy.
"We all want to breathe cleaner air, which means slowing down the impacts of climate change will require an increased focus on the areas that produce the most harmful emissions," Winn said. "We are committed as a business and a community partner to improving lives by developing meaningful solutions."
Copyright Environment News Service (ENS) 2017. All rights reserved.
© 2017, News Editor. All rights reserved.