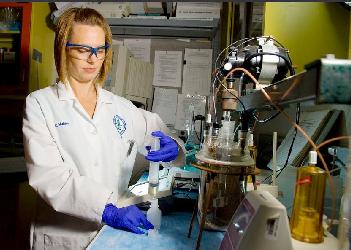 WASHINGTON, DC, January 26, 2017 (ENS) – U.S. Environmental Protection Agency and other government scientists face Trump administration review on a "case by case basis" before they can publish or present their scientific findings, according to the head of communications for the Trump administration's EPA transition team.
Doug Ericksen, a Republican Washington state senator tapped for the EPA transition team, told National Public Radio Tuesday that EPA scientists must go through an internal vetting process before sharing their work outside the agency.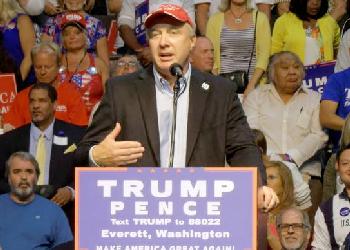 Ericksen told NPR, "We'll take a look at what's happening so that the voice coming from the EPA is one that's going to reflect the new administration."
Such a review contradicts the agency's current scientific integrity policy, published in February 2012 during the Obama administration.
The EPA's Scientific Integrity Policy forbids "all EPA employees, including scientists, managers and other Agency leadership from suppressing, altering, or otherwise impeding the timely release of scientific findings or conclusions."
The scientific integrity document "prohibits managers and other Agency leadership from intimidating or coercing scientists to alter scientific data, findings or professional opinions or inappropriately influencing scientific advisory boards."
It provides ways for employees who know the science to disagree with scientific reports and policies and affords them some whistleblower protection.
It says scientific studies should eventually be communicated to the public, the media and Congress "uncompromised by political or other interference."
President Trump famously tweeted on November 6, 2012, "The concept of global warming was created by and for the Chinese in order to make U.S. manufacturing non-competitive."
He has since said he would keep an open mind about climate change.
Ericksen said no decisions have been made about whether to remove information about climate change from the EPA webiste, www.epa.gov, where nothing new has been posted since President Trump's inauguration on January 20.
During the last days of the Obama administration, scientists in several agencies rushed to duplicate climate and other scientific data to preserve it if it was deleted from government websites.
"We're taking a look at everything on a case-by-case basis, including the web page and whether climate stuff will be taken down," Erickson said in a previous interview with the Associated Press.
"Everything is subject to review," he said.
But on Wednesday, Ericksen appeared to walk back that policy. Ericksen told "The Hill" newspaper that it was "inaccurate" for the Associated Press to write in a story that all scientific studies and data coming from the EPA would be subject to political reviews.
Ericksen said his comments to the AP were limited to officials' ongoing review of the EPA's website and communications mechanisms for potential changes under President Trump.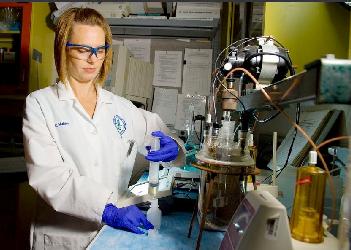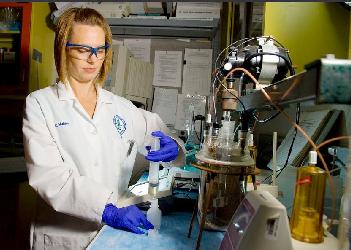 "It doesn't mean everything that comes out of EPA is going to go through a filter of political appointees with degrees in communications. That's not what's going to happen," Ericksen said
Ericksen some changes might be made to the manner in which science and data come out of the EPA. But, he said, "Any changes will be science-based."
The current EPA scientific integrity policy states at the outset, "Science is the backbone of EPA's decision-making. The Agency's ability to pursue its mission to protect human health and the environment depends upon the integrity of the science on which it relies."
Gene Karpinski, president of the League of Conservation Voters, called the new policy "chilling."
"It's a disgusting and terrifying turn of events. Trump wants to hide the truth about climate change from the American public," said the Democratic Congressional Campaign Committee, the campaign arm of the Democrats in the House of Representatives.
"The law protecting both scientists and science is embryonic and emerging," says the nonprofit Public Employees for Environmental Responsibility, PEER, a national alliance of local, state and federal scientists, law enforcement officers, land managers and other professionals who are dedicated to upholding environmental laws and values.
PEER Executive Director Jeff Ruch told ENS that now there is a feeling of "utter confusion" among EPA employees.
"They are feeling that they have been ordered to radio silence more than any other agnecy," said Ruch.
The Trump-imposed freeze on contracts and grants could be lifted by Friday, said Ruch.
"The Trump administration doesn't know what it's going to do about official social media," said Ruch, "That's ironic seeing that Trump is the twitterer in chief."
Ruch said the EPA situation is a "subset" of what is happening throughout the administration. "The essential issue for Trump people is how they're going to approach transparency."
U.S. Senator Edward Markey, a Massachusetts Democrat, Wednesday led a letter with 11 other Democratic senators decrying reports of instructions provided to all federal agencies to silence communications with the public and members of Congress.
"The American people expect an open, transparent and honest government, and your actions are not only contrary to that expectation, they promote a long lasting culture of fear among federal employees and prevent them from following their mission to openly serve the American public," write the senators in the letter.
"Given your commitment to the rule of law and peaceful transition of power, we respectfully ask that you immediately reverse course and ensure that the dedicated federal civil servants of this country receive the respect they deserve and are immediately made aware of their clear protections under the law."
Other Senators signing the letter include Bernard Sanders (I-Vt.), Tom Udall (D-N.M.), Richard Blumenthal (D-Conn.), Ron Wyden (D-Oreg.), Tom Carper (D-Del.), Tammy Baldwin (D-Wisc.), Elizabeth Warren (D-Mass.), Patrick Leahy (D-Vt.), Cory Booker (D-N.J.), Kristen Gillibrand (D-N.Y.), Maria Cantwell (D-Wash.), and Patty Murray (D-Wash.).
Employees from at least 14 federal government agencies have set up a network of unofficial "rogue" Twitter feeds in defiance of President Trump's attempt to silence federal climate change research and other scientists.
The @RogueNASA account describes itself as "The unofficial 'Resistance' team of NASA. Not an official NASA account." It asked readers to follow its feed "for science and climate news and facts. REAL NEWS, REAL FACTS."
The account @ungaggedEPA invited visitors to read its feeds of "ungagged news, links, tips and conversation that the U.S. Environmental Protection Agency is unable to tell you," saying that it its "Not directly affiliated with @EPA."
Similar alternative Twitter accounts include the Food and Drug Administration, the National Institutes of Health, the Centers for Disease Control and Prevention and the National Weather Service. Many messages display Twitter hashtags #resist or #resistance.
Copyright Environment News Service (ENS) 2017. All rights reserved.
Environment News Service (ENS) © 2017 All Rights Reserved.