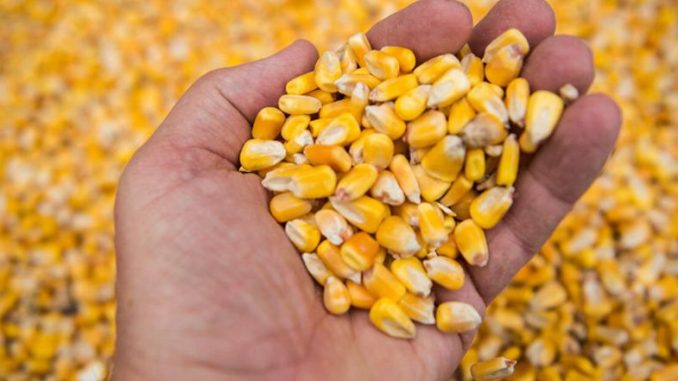 DES MOINES, Iowa, July 2, 2021 (ENS) – Corn producers across the country, and especially in the corn-growing state of Iowa, are dismayed by an appeals court ruling Friday that reversed a 2019 U.S. Environmental Protection Agency rule that lifted restrictions on the year-round sale of 15 percent ethanol fuel blend (E15). Before the EPA rule, only a fuel blend with 10 percent ethanol could be sold year-round.
In the case of American Fuel & Petrochemical Manufacturers, et al. vs. EPA, a challenge by oil refiners and small retailers to the EPA's rule allowing year-round sales of the E15 biofuel blend, the U.S. Court of Appeals for the District of Columbia today decided that the EPA lacks authority to impose the rule.
In a June 2019 decision, the EPA extended the Reid Vapor Pressure (RVP) volatility waiver to E15, and determined that E15 is "substantially similar" to E10 fuel, so it could be sold without a separate waiver, opening the gate to sales of E15 year-round.
The EPA was directed by President Donald Trump to grant a fuel volatility waiver to E15, according to an October 11, 2018 White House Fact Sheet. The President directed EPA to initiate arulemaking to consider modifying the volatility limits for E15 so it could "be sold year round rather than just eight months of the year."
American Fuel & Petrochemical Manufacturers President and CEO Chet Thompson was pleased with the court's decision. "We are glad the court unanimously found that EPA lacks the authority to grant an RVP waiver to fuel containing more than 10 percent ethanol, consistent with how EPA interpreted its authority for nearly 30 years prior," he said today. "There is no ambiguity in statute and the previous administration's reinterpretation overstepped the will of Congress."
But Iowa Governor Kim Reynolds, a Republican, was disappointed for her state. "Iowa proudly leads the country in the production of renewable fuels, and today's ruling is a gut punch to not only our renewable fuel industry but our fuel retailers as well," she said today.
"I worked closely with the Trump administration to secure year-round sales of E-15, and I disagree with today's court decision," the governor said. "We will continue to stand up for renewable fuels and fuel retailers, and pursue every avenue to ensure they can continue to offer lower cost, cleaner burning E-15 to Iowans."
Growth Energy, the Renewable Fuels Association, and the National Corn Growers Association intervened in the case to support the EPA. They said in a joint statement, "We disagree with the court's decision to reject EPA's move to expand the RVP waiver to include E15, a decision that could deprive American drivers of lower carbon options at the pump and would result in more carbon in the atmosphere."
The three groups say they are working to ensure the continuity of E15 sales through the 2021 summer season and beyond as the court's decision could impact summertime sales across areas required to use reformulated gasoline where nearly two-thirds of retail sites offering E15 do business.
Reformulated gas, or RFG, blended with ethanol to burn cleaner, is required in cities with high smog levels and is optional elsewhere. RFG is currently used in 17 states and the District of Columbia and about 25 percent of gasoline sold in the U.S. is reformulated.
If E15 sales in those RFG markets were to end, summertime E15 sales would fall by 90 percent, the three groups warn.
They said, "We are pursuing all available options and will work with the administration and our congressional champions to ensure that we have a solution in place before the 2022 driving season."
Featured image: Corn being tested at the Golden Grain Ethanol plant in Mason City, Iowa.(Photo by Dennis Schroeder / National Renewable Energy Lab)
© 2021, News Editor. All rights reserved.