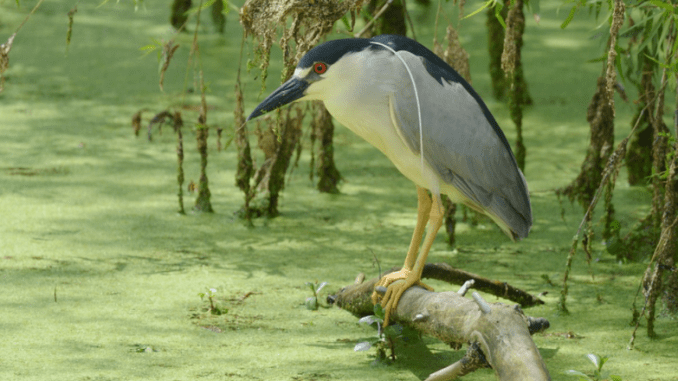 WASHINGTON, DC, August 31, 2021 (ENS) – A federal judge in Arizona Monday overturned the Trump-era Navigable Waters Protection Rule, more commonly known as the Dirty Water Rule, in a lawsuit filed by six tribes.
Judge Rosemary Márquez ordered the U.S. Environmental Protection Agency, EPA, to vacate the rule, an action requested by the EPA, while the Biden administration rewrites the rule to bring it into compliance with the Clean Water Act.
In 2019, the Trump administration threw out President Barack Obama's 2015 Waters of the United States, WOTUS, rule, which protected roughly 60 percent of U.S. waterways and wetlands, both large and small, and in its place finalized the Navigable Waters Protection Rule.
The Trump administration rule eliminated protections for more than half of U.S. wetlands by strictly limiting the definition of a "water of the United States" that deserves federal protection.
The Trump rule stripped environmental protections from upland streams, wetlands and groundwater. Farmers, coal, oil and gas producers and real estate developers who said the Obama rule had burdened them unnecessarily, rejoiced. These groups became defendant intervenors in the case before Judge Marquez.
The Dirty Water Rule allowed fertilizers, pesticides and industrial chemicals to enter small streams, marshes and wetlands. Judge Marquez ruled that it was in conflict with the 1972 Clean Water Act and warned of the "possibility of serious environmental harm" if the Trump rule were left in place.
The Trump rule allowed more than 300 projects across the country to proceed without environmental permitting, some in arid states such as New Mexico and Arizona, the judge observed.
The EPA had filed a motion for a voluntary remand of the Trump rule to allow for a rewrite, and the plaintiff Pasqua Yaqui Tribe asked for the rule to be vacated. The judge granted both motions.
The plaintiff tribes are: Pascua Yaqui Tribe, Quinault Indian Nation, Fond du Lac Band of Lake Superior Chippewa, Menominee Indian Tribe of Wisconsin, Tohono O'Odham Nation, and Bad River Band of Lake Superior Chippewa. Represented by the public interest law firm Earthjustice, they challenged two final rules written by the U.S. Environmental Protection Agency and the U.S. Army Corps of Engineers.
"It is inconceivable that critical waters or wetlands would be considered insignificant or unworthy of pollution protections," said  Gunnar Peters, chair of the Menominee Indian Tribe of Wisconsin. "Proper federal regulation protects wetlands and headwater streams from irreparable harm and destruction. It also protects our history, our culture, and our people's way of life."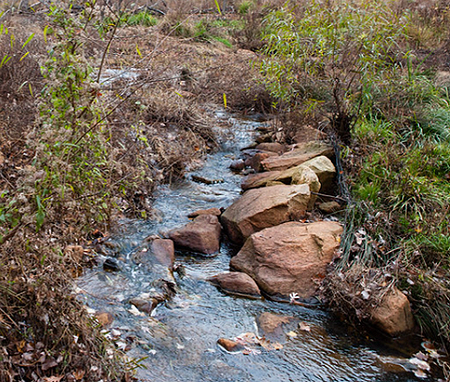 Earthjustice attorney Janette Brimmer said, "The court recognized that the serious legal and scientific errors of the Dirty Water Rule were causing irreparable damage to our nation's waters and would continue to do so unless that Rule was vacated. This sensible ruling allows the Clean Water Act to continue to protect all of our waters while the Biden administration develops a replacement rule."
"This ruling is a major win for the millions of Americans that rely on clean rivers, streams, and other waterbodies for their drinking water and to protect their communities from the impacts of extreme weather events," said Chair of the House Committee on Transportation and Infrastructure Peter DeFazio, an Oregon Democrat.
"Water is a basic human right; yet the Trump-era 'Dirty Water Rule' removed Clean Water Act protections from up to 71 percent of our streams and more than 50 percent of our wetlands. I have pushed for the repeal of this unconscionable rule since it was first issued, and I will keep working closely with the Biden administration to ensure that its new rulemaking is consensus-driven, science-based, and consistent with the goals of the Clean Water Act," de Fazio said.
And, from the other side of the issue, American Farm Bureau Federation President Zippy Duvall said late Monday that his group was "extremely disappointed" in the court's decision to strike down a rule supported by farmers and ranchers.
"Farmers finally had environmentally responsible regulations that brought clarity to clean water efforts," Duvall said. "This ruling casts uncertainty over farmers and ranchers across the country and threatens the progress they've made to responsibly manage water and natural resources."
Other federal courts, including the U.S. District Court for the District of South Carolina, have previously ruled against motions to vacate the rule.
"We are reviewing the ruling to determine our next course of action," Duvall said. "Farmers and ranchers deserve consistency and a rule that is fair and doesn't require a team of attorneys to interpret."
With both the Trump and Obama rules off the books, the nation's waters are now protected by a 1986 rule, which environmentalists, farmers and developers alike have bemoaned as so contradictory and poorly written that it resulted in thousands of legal disputes over water pollution that dragged on for years.
"It was horribly confusing," said Mark Ryan, a former EPA lawyer with a 24-year-long national practice specializing in Clean Water Act counseling and litigation. "It required a very complicated, time-consuming process" to determine whether bodies of water qualified for federal protection from pollution."
EPA Administrator Michael Regan and Acting Assistant Secretary of the Army for Civil Works Jaime Pinkham have announced plans to begin writing a new water protection rule that could be complete as early as next year.
"We are committed to crafting an enduring definition of WOTUS by listening to all sides so that we can build on an inclusive foundation," said Regan. "Uncertainty over the definition of WOTUS has harmed our waters and the stakeholders and communities that rely on them. I look forward to engaging all parties as we move forward to provide the certainty that's needed to protect our precious natural water resources."
"Our nation's water resources are critical to support all of our communities," said Pinkham. "Like the EPA, the Department of the Army recognizes the importance of this effort and we are committed to meaningful engagement with Tribes, states, local governments, and stakeholders to ensure that a revised definition of WOTUS reflects the experiences of, and input received, from all communities."
Featured image: Black-crowned Night-heron draped in plastic litter in a tiny swampy area covered with green pond scum in Forest Park, St. Louis, Missouri. June 14, 2015 (Photo by Andy Reago and Crissy McClarren)