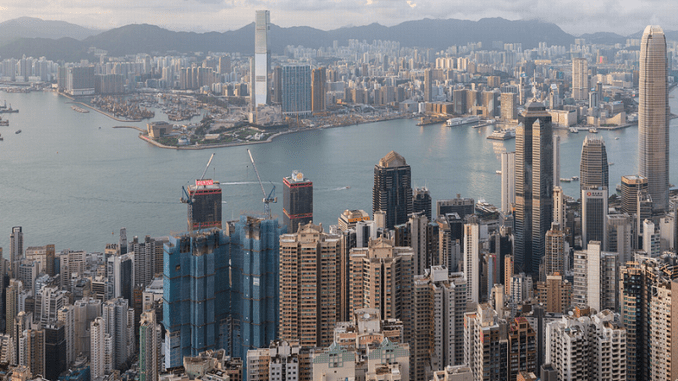 HONG KONG, January 6, 2023 (ENS) – The Hong Kong government on Thursday announced the successful offering of US$5.75 billion worth of Green Bonds. The triple-currency offering is the largest Environmental, Social, and Governance, ESG, bond issuance in Asia, according to a statement from the Hong Kong Special Administrative Region, HKSAR, of China.
The new Green Bonds are denominated in three currencies: dollars, euro and Renminbi (RMB), China's official currency.
The Green Bonds were well received by global investors, attracting over US$36 billion equivalent in orders, said the HKSAR statement. The offering attracted new investors who had not participated in the HKSAR's previous green bond issuances, with continued participation from a diverse group of conventional and green investors.
HKSAR Financial Secretary Paul Chan said, "We see continued strong demand from global institutional investors for the HKSAR Government's green bonds despite the recent market volatility. Since our issuance in 2021, we have once again launched a triple-currency issuance this year to demonstrate our commitment to promoting the development of green and sustainable finance in Hong Kong and providing the market with useful benchmarks."
"In fact," Chan said, "we are the first government issuer in Asia to issue green bonds in three currencies concurrently."
The Green Bonds are being issued under a Hong Kong government program for green bonds established in early 2021. These Green Bonds are expected to be settled on January 11, 2023, and concurrently listed on the Hong Kong Stock Exchange and the London Stock Exchange.
The new Green Bonds have been assigned credit ratings of AA+ by S&P Global Ratings and AA- by Fitch.
Proceeds raised under the program will be go into the Capital Works Reserve Fund "to finance or refinance projects that provide environmental benefits and support the sustainable development of Hong Kong."
With 7.5 million residents of various nationalities in a 1,104-square-kilometre (426 sq mile) territory, Hong Kong is one of the world's most densely populated places with the largest number of skyscrapers of any city in the world.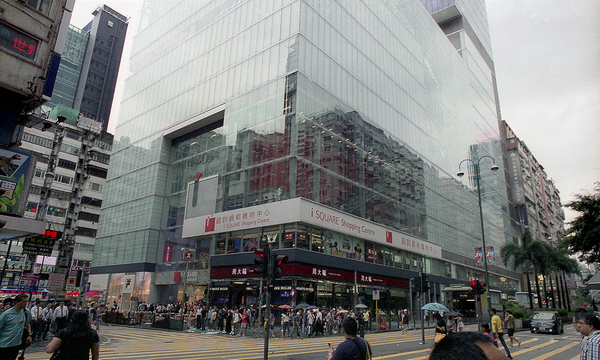 Originally a rural area of farming and fishing villages on China's southern coast, the territory has become one of the world's most important financial centres. The 2022 Global Financial Centres Index ranks Hong Kong in third place, after New York and London.
Coming from a market economy characterized by services, low taxation and free trade, the Hong Kong dollar is the eighth most traded currency in the world.
Hong Kong's Environmental Problems
The dense population has developed a transportation network where public transport rates exceed 90 percent, but even so, air pollution is the most troubling environmental problem in Hong Kong, according to local environmental groups such as the Clean Air Network.
Chris Roberge, a partner at Deloitte & Touche LLP specializing in taxation, fiscal incentives and legal affairs, joined the Board of the Clean Air Network in September. "Air pollution is one of the top global environmental issues," he says. "I wish to advocate for clean energy policy developments using my prior experience to promote zero-emission among vehicles towards a sustainable environment in Hong Kong."
Plastic pollution is another problem for Hong Kong residents, who as of January 1 have to pay HK$1 (US$.13) for each plastic bag they use when shopping, double what they paid last year. In the near future, Hong Kong intends to ban single-use plastic tableware, too.
One of the most glaring environmental issues Hong Kong currently faces is waste – both landfill waste and food waste.
Plastics Problem Inspires a Solution
In September 2020, a Hong Kong start-up launched the "Invisible Bag," an eco-friendly plastic bag that dissolves in hot water (above 80 degrees Celsius, (170 F). Its ingredients – polyvinyl alcohol, together with plant-based starch, glycerin and water – are non-toxic and will not cause harm to the environment, the company says.
The idea came to trail runners Devana Ng and her husband Flavien Chaussegros when they encountered mountains of plastic waste and decided to see what they could do to help. They founded the company Distinctive Action to promote sustainable and environmentally-friendly products.
Then there is climate change. China's Central People's Government has decided that the Paris Agreement applies to the Hong Kong Special Administrative Region as well as the rest of China, a spokesperson from the Environment and Ecology Bureau told the "Hong Kong Free Press" in November.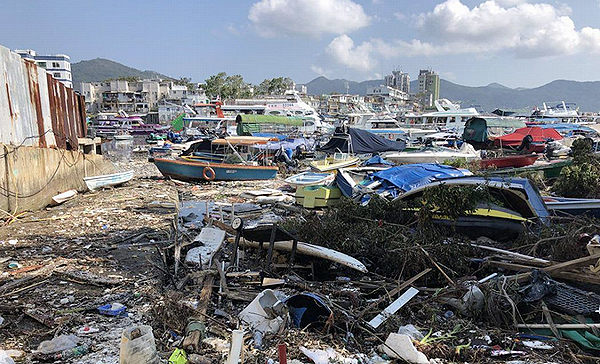 "Hong Kong is committed to the target of striving to achieve carbon neutrality before 2050 and reduce the total carbon emissions from the 2005 level by half before 2035," the official said. "We have been closely monitoring discussions at the COP conferences to assess the implications of the discussion outcomes on our climate actions."
"We are a coastal city, there are a lot of coastal communities that may be severely impacted by future sea level rise but also storms or typhoons," warned Chin Chin Lam, one of the youth delegates from the Hong Kong-based nonprofit CarbonCare InnoLab at the United Nation's climate conference COP27 in Egypt late last year.
Hong Kong Chief Executive John Lee gave some clues as to how Hong Kong may use sustainable development financing raised by green bonds. In his 2022 policy address in the Legislative Council October 19, Lee mentioned several environmental goals such as "developing Hong Kong into an international carbon market."
Lee identified "new energy technology" as an industry of "strategic importance" to Hong Kong.
Finally, Lee said the government will continue to develop Hong Kong into a "smart city." He aims to make all government services available online in two years and provide digital services by fully adopting Hong Kong's "iAMSmart" system within three years. The "iAM Smart" mobile app provides a one-stop personalized digital platform that enables users to log in from their mobile phones and use online services.
Featured image: Overlooking Hong Kong's Victoria Harbour at sunset, from Lugard Road on Victoria Peak. May 29, 2022 (Photo by Benh Lieu Song)