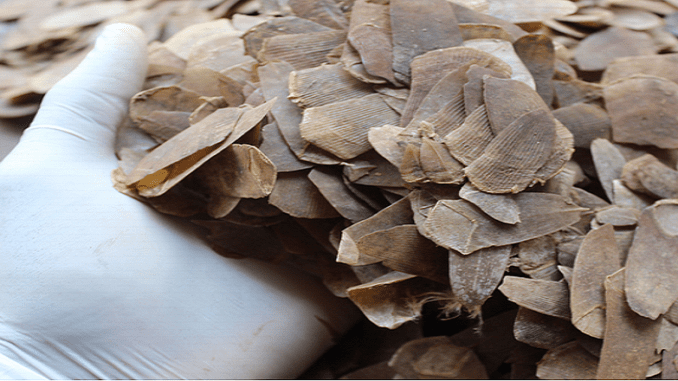 LONDON, UK, October 5, 2022 (ENS) – The world does not have "the luxury of time" to tackle organized wildlife crime, but it does have "a proven roadmap to success and the motivation to put it into action," the Prince of Wales told more than 300 global leaders from law enforcement agencies, conservation organizations and the private sector.
Speaking at the United for Wildlife Global Summit, held October 3 and 4 at London's Science Museum, the Prince detailed the damaging impact of the illegal wildlife trade, which is worth up to US$20 billion annually and is associated with violent crime, corruption and other forms of trafficking.
"The illegal wildlife trade is a crime that robs us all of our most precious natural resources, funds organized crime, and the harms of which are often directly felt by the most vulnerable communities," the Prince of Wales said. "There are still too many criminals who believe they can act with impunity, too many lives being destroyed and too many species on the brink of extinction due to this heinous crime."
"But there is cause for optimism," the Prince said.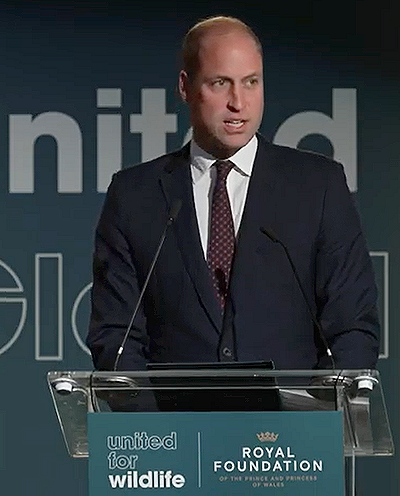 A charity based in London, United for Wildlife was founded by Prince William and The Royal Foundation in 2014 to protect endangered species from the illegal wildlife trade.
"United for Wildlife set out to ensure that those involved in wildlife crime face an international response as powerful and coordinated as any other serious and organised crime," he said. "To bring their sinister operations out of the shadows and to ensure that communities are equipped, empowered and supported to protect themselves and their natural world."
The summit emphasized the important role of the private sector and collaboration across sectors.
The gathering comes just two months after the high-profile sentencing in U.S. Federal Court in New York of Liberian citizen and Uganda resident Moazu Kromah. He must spend more than five years in federal prison for conspiring to traffic more than US$7 million worth of rhino horn and elephant ivory, involving the illegal poaching of around 135 animals in Africa.
Kromah, 49, pled guilty to two counts of wildlife trafficking and one count of conspiracy to commit wildlife trafficking, according to the U.S. Attorney's Office for the Southern District of New York.
Authorities extradited Kromah from Uganda in June 2019 after he worked with accomplices to sell ivory in the United States and Southeast Asia. Authorities confiscated multiple packages of rhino horns sent to buyers in Manhattan. Other co-defendants have also been arrested.
Critical to the success of this case was the collaboration of a broad range of organizations across multiple continents, including United for Wildlife members.
International Police Force Gets Involved
With environmental crime ranking as the world's third largest illegal trade, the international police force Interpol joined calls at the United for Wildlife global summit for enhanced collective efforts against the criminal syndicates behind wildlife crime and its harmful impact on both human and animal communities
"Poaching and trafficking undermine the rule of law and economic development," Interpol said in a statement. "The transnational organized criminal groups that are driving the killing and extinction of species such as rhinos, elephants, big cats and endangering marine life also threaten the security and livelihood of local communities worldwide."
Organized crime syndicates trafficking ivory and other illicit goods to Asia, the U.S. and Europe are often also involved in the trafficking of weapons and drugs, fueling corruption, intimidation and even murder along the supply chain.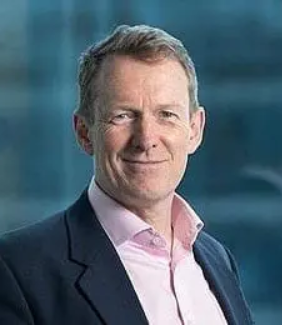 "Often overlooked and under-prosecuted, wildlife crime is a sophisticated and serious crime with far-reaching and devastating consequences not just to wildlife, but to communities and the wellbeing of the planet," said Interpol's Executive Director of Police Services Stephen Kavanagh.
"Interpol recognizes wildlife crime as an international security priority and we are committed to working with all sectors to pursue the criminals, disrupt their activities and minimize their harm to life and the world's biodiversity," Kavanagh said.
Wildlife trafficking is frequently viewed as a low-risk, high-profit activity for offenders who face limited penalties. In this respect, Interpol underscored at the summit the role of global cross-sector partnerships against
Kavanagh emphasized how wildlife crime generates income for non-state armed groups and terrorist organizations in Central and East Africa, citing evidence for example pointing to Al-Shabaab's involvement in the illicit ivory trade.
With its links to violent crime, corruption, and other forms of trafficking, environmental crime is a transnational criminal powerhouse worth more than USD 280 billion a year, the third most lucrative crime globally, behind drug trafficking and counterfeit crimes.
Through its dedicated Environmental Security Programme and its center for tackling financial crime and corruption, Interpol is working with partners worldwide to target the huge profits made from these types of crimes, and help dismantle the criminal networks behind them.
Pangolins: the World's Most Heavily Trafficked Mammal
Use of pangolin scales in traditional Chinese medicines has resulted in Asian pangolin species declining steeply in this century.
In 2021, a team of conservationists led by the University of Cambridge produced the first data-driven study quantifying Nigeria-linked seizures of pangolin product, in order to gauge the size of this illicit trade.
Just those shipments intercepted and reported by authorities between 2010 and September 2021 amounted to 190,407 kilos of pangolin scales taken from at least 799,343 but potentially up to almost a million dead creatures.
This figure is close to recent estimates for the entire global pangolin trade since 2000 – suggesting that levels of trafficking are far greater than scientists previously thought.
Featured image: White-bellied pangolin scales confiscated by Nigeria Customs Service, 2021. (Photo by Charles Emogor courtesy University of Cambridge)