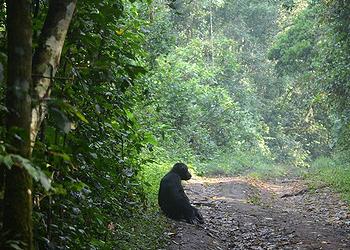 DURBAN, South Africa, September 15, 2015 (ENS) – Over the past 25 years the rate of global deforestation has slowed by more than 50 percent, even though the world's forests continue to shrink as populations increase and forested land is developed, the UN's Food and Agriculture Organization, FAO, reports.
Some 129 million hectares of forest – an area almost equivalent in size to South Africa – have been lost since 1990, according to FAO's most comprehensive forest review to date, "The Global Forest Resources Assessment 2015."
"Forests play a fundamental role in combating rural poverty, ensuring food security and providing people with livelihoods. And they deliver vital environmental services such as clean air and water, the conservation of biodiversity and combating climate change," said FAO Director-General José Graziano da Silva, launching the report in Durban at the 14th World Forestry Congress last week.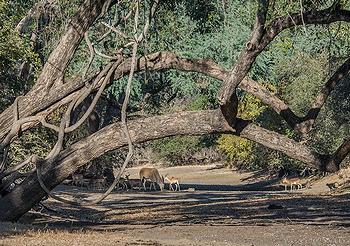 The FAO report confirms the huge loss of tropical forests over the last 25 years, and Rod Taylor, director, WWF Global Forest Programme, is warning that the future of forests is not bright.
"WWF's analysis shows that this trend will continue with future losses concentrated in 11 'deforestation fronts,' unless bold and urgent action is taken to address the drivers of deforestation," said Taylor.
"Without such action, up to 170 million hectares – the size of Germany, France, Spain and Portugal combined – will be wiped out in just 20 years," he warned.
The World Forestry Congress is held every six years. With the theme Forests and People: Investing in a Sustainable Future, this year's event was hosted by South Africa with technical support from FAO. It was the first time the Congress was held on African soil since its inception in 1926.
The assessment, which investigated forest management in 234 countries and territories, found that forest areas have increasingly come under protection while more countries are improving forest management.
This is often done through legislation and includes the measuring and monitoring of forest resources and a greater involvement of local communities in planning and in developing policies.
Close to 4,000 delegates from 142 countries attended the congress, including representatives from civil society, intergovernmental and non-governmental organizations, universities and the private sector, as well as 30 ministers and deputy ministers.
After a week of debate, the largest gathering on forests this decade set forth its vision of how forests and forestry should look in 2050.
As the Congress closed on Friday, delegates issued the Durban Declaration – a 2050 vision for forests and forestry that makes three main points.
"Forests are more than trees and are fundamental for food security and improved livelihoods," the document declares.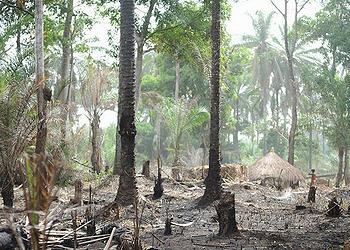 "The forests of the future will increase the resilience of communities by providing food, wood energy, shelter, fodder and fibre; generating income and employment to allow communities and societies to prosper; harbouring biodiversity; and supporting sustainable agriculture and human well being by stabilizing soils and climate and regulating water flows," it states as its first major point.
Second, it declares that, "Integrated approaches to land use provide a way forward for improving policies and practices to: address the drivers of deforestation; address conflicts over land use; capitalize on the full range of economic, social and environmental benefits from integrating forests with agriculture; and maintain multiple forest services in the landscape context."
And third, the declaration views forests as "an essential solution to climate change adaptation and mitigation."
"Sustainably managed forests will increase the resilience of ecosystems and societies and optimize the role of forests and trees in absorbing and storing carbon while also providing other environmental services," the document states.
Realizing this vision will require new partnerships among the forest, agriculture, finance, energy, water and other sectors, and engagement with indigenous peoples and local communities, the Durban Declaration states.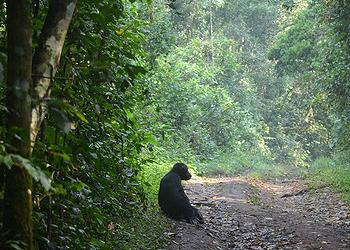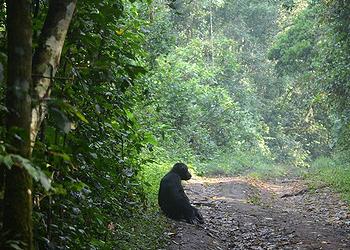 Success will require further investment in forest education; communication; capacity building; research, including climate change impact on forest health and diseases; and the creation of jobs, especially for young people.
"Gender equality is fundamental, with women participating fully," the document states.
Underlining the importance of women to fostering healthy forests, Ugandan forestry activist Gertrude Kabusimbi Kenyangi was presented with the 2015 Wangari Maathai Forest Champions Award in recognition of her efforts to promote the conservation and sustainable use of her country's forest resources.
Since 1994, Kenyangi has been working with Uganda's National Forest Authority to protect and promote the sustainable use of tropical forests in the country's Mbarara and Ntungamo districts.
With the help of the women of the community-based NGO Support for Women and Agriculture (SWAGEN), she has planted over one million trees in the Rwoho Natural Forest buffer zone, helping Uganda mitigate and adapt to climate change. The new forests have helped local communities generate new sources of income through beekeeping, timber harvesting and sales of carbon offset credits.
Delegates at the Congress emphasized that forests are critical to achieving the 17 Sustainable Development Goals in a message to the United Nations Sustainable Development Summit, which will meet later this month in New York to adopt the 2030 development agenda.
The Sustainable Development Goals will create a new roadmap for global development over the next 15 years.
The overarching goal is to eradicate extreme poverty and promote equitable economic growth.
The goals put sustainability, including protection of Earth's natural resources and action on climate change, at their core. The new goals will be formally agreed during a summit with world leaders at the UN on September 25, 2015.
While Sustainable Development Goal 15 addresses the need to sustainably manage forests, trees and forests are also a key to achieving several of the other 16 goals, the message says, including those related to ending poverty, achieving food security, promoting sustainable agriculture and ensuring sustainable energy for all.
Copyright Environment News Service (ENS) 2015. All rights reserved.
© 2015 – 2021, News Editor. All rights reserved.