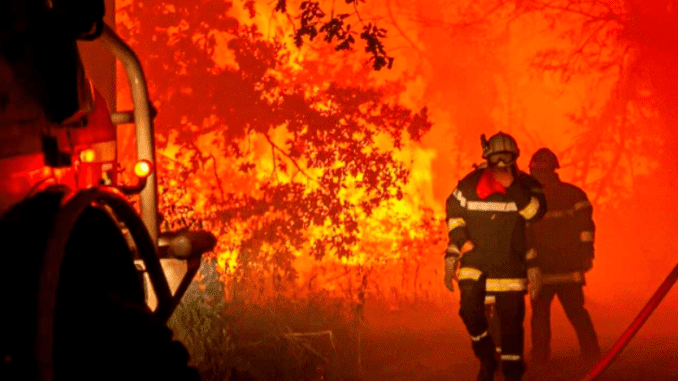 GENEVA, Switzerland, August 9, 2022 (ENS) – Authorities are scrambling water-bomber planes and hundreds of exhausted firefighters are gearing up again to battle the wildfires racing through Europe this summer. Fire season hit Europe earlier than usual this year after a hot, dry spring. Now, halfway through fire season, the European Union's Joint Research Centre says the fires have already burned the second-largest area on record.
Thousands have been evacuated as flames blaze across various countries, with popular holiday destinations left in ruins.
Extreme heat, drought and wildfires have devastated many parts of the world during one of three warmest Julys on record, the UN weather agency said today. "Heatwaves will happen more frequently because of climate change," warned World Meteorological Organization Secretary-General Petteri Taalas.
The World Meteorological Organization, WMO, reports that temperatures were close to 0.4℃ above the 1991-2020 average across much of Europe, with southwestern and western Europe being the most above-average regions, because of an intense heatwave around mid-July.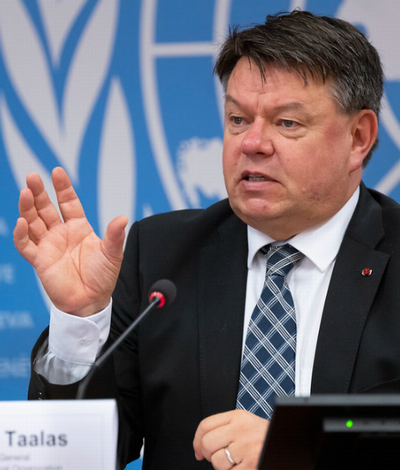 Besieged by heat, Secretary-General Taalas warned reporters July 29, "This kind of heatwave is the new normal. We will see stronger extremes. We have pumped so much carbon dioxide in the atmosphere that the negative trend will continue for decades. We haven't been able to reduce our emissions globally," said Taalas. "I hope that this will be a wake up call for governments and that it will have an impact on voting behaviors in democratic countries," he said.
This year, Portugal, France and Ireland broke record highs, while England hit 40℃ readings for the first time.
Today, the UK's Met Office issued an Amber Extreme heat warning with temperatures expected to build through the week.
The warning, which covers much of the southern half of England as well as parts of eastern Wales, will be in force from Thursday through until the end of Sunday with impacts possible to health, transport and infrastructure.  
Met Office Deputy Chief Meteorologist Dan Rudman said, "Thanks to persistent high pressure over the UK, temperatures will be rising day-on-day through this week and an Extreme heat warning has been issued."  
In south and southwestern France, two huge forest fires continue to blaze in the Aquitaine region.
"This is despite the La Niña event that's meant to have a cooling influence," explained WMO spokesperson Clare Nullis. "We saw this in some places, but not globally," she said of the intermittent La Niña Eastern Tropical Pacific cooling conditions that occur every few years.
"It was "one of the three warmest [Julys] on record, slightly cooler than July 2019, warmer than 2016, but the difference is too close to call," Nullis said.
Record Temperatures Across Europe
National all-time records for daily maximum temperatures were broken in Wales and Scotland.
Spain had its hottest month on record in July, with an average national temperature of 25.6°C. A heatwave beginning July 8 and persisting through to the 26 that was the most intense and longest lasting on record in Spain.
In France, a fire in La Teste-de-Buch near the Atlantic coast has compelled 10,000 people to evacuate. 
"We are mobilised" and "we will continue to hold," said President Emmanuel Macron on Friday after meeting the heads of the Operational Centre for Crisis Management.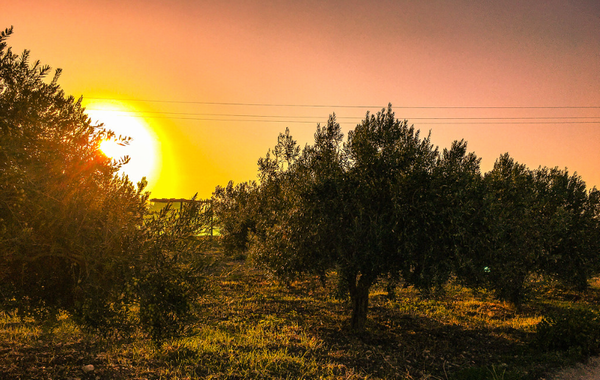 The president thanked Greece, Spain, and Italy. The three countries have made fire-fighting aircraft available; it arrived Friday morning.
Italy faces historic drought conditions that threaten olive oil, and other food exports.
The heat traveled further north and east resulting in very high temperatures across other countries, including Germany and parts of Scandinavia, with local July and all-time records broken at several locations in Sweden.
Using data from the European Commission's Copernicus Climate Change Service, the UN weather agency confirmed that Europe had its sixth warmest July on record.
Cooler Temperatures Prevail Further South
At the same time, from the Horn of Africa to southern India, and from central Asia to most of Australia, temperatures remained below average.
Temperatures were generally below average in Georgia and throughout much of Turkey
July also saw the lowest Antarctic Sea ice on record – seven percent below average.
Arctic Sea ice was four percent below average, ranking 12th lowest for July according to satellite records.
WMO said that Arctic Sea ice concentration was the lowest for July on satellite record, which started in 1979, and sea ice there was the 12th lowest ever, sourcing this information from the Copernicus Climate Change Service.
Glaciers have seen a "brutal, brutal summer," Nullis explained.
"We started with low snowpack on glaciers in the alps, reported by meteorological services, and now successive heatwaves. This is bad news for glaciers in Europe," she said. "The picture for Greenland's glaciers is more mixed, however, as there has not been relentless heat."
European Union Harmonizes Fire Coping Strategies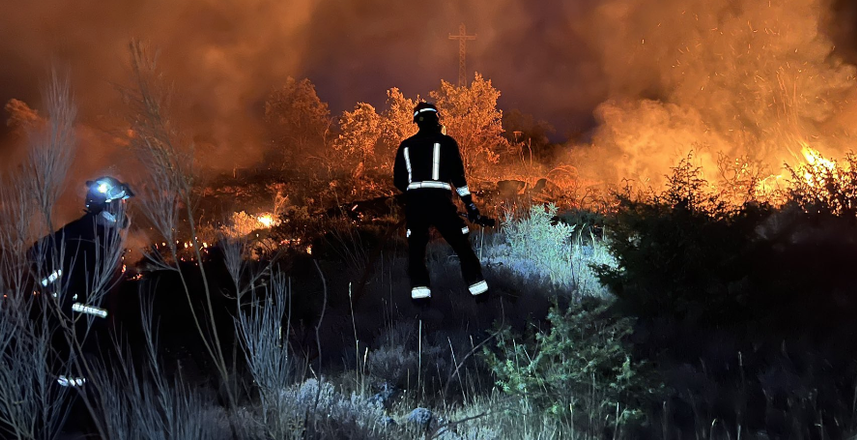 A report stemming from an eight-year collaboration between the European Commission and fire specialists from 43 countries was published on August 5. The report focuses on wildfire risk assessment and provides harmonized data in the Pan-European region.
As fires rage across the EU and the globe, there is a widespread consensus that firefighting alone is not the answer when it comes to mitigating the damage caused by wildfires. To face the forthcoming wildfire danger situations under climate change, a focus on wildfire prevention with a specific attention on proper planning of the landscape is required, to avoid the profusion and continuity of fuel materials on the ground, and to protect human lives and assets in fire-prone areas.
For this purpose, the assessment of wildfire risk is essential.
The first Pan-European wildfire risk assessment harmonizes previous approaches used by different countries. Jesus San-Miguel, leader of the JRC Wildfires team, said, "Although some countries have developed methods to assess wildfire risk, these vary widely in terms of the variables and methodologies used. This is often an obstacle to having an overview of the risk situation at the Pan-European level and developing regional strategies."
Featured image: Firefighters battle a wildfire near Landiras, southwestern France, July 17, 2022 (Photo courtesy fire brigade of the Gironde region)
Environment News Service (ENS) © 2022 All Rights Reserved.