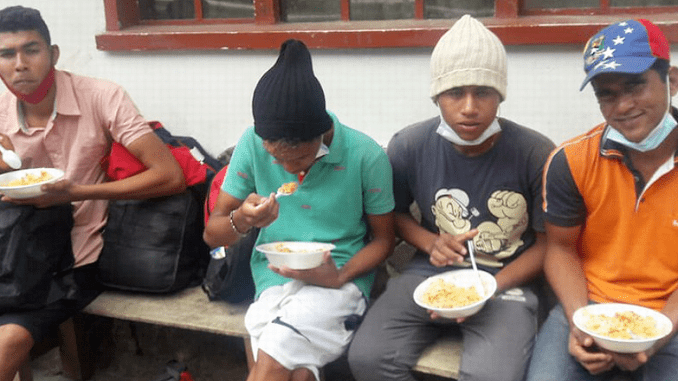 GENEVA, Switzerland, September 22, 2021 (ENS) – Forty-two companies have pledged a promising US$345 million to contribute to ending global hunger as part of a new initiative led by key international organizations.
The groups involved include some of the world's largest: the UN's Food and Agriculture Organization and World Food Programme, the Global Alliance for Improved Nutrition, the New Partnership for Africa's Development, Grow Africa, Grow Asia, the World Benchmarking Alliance, the World Business Council for Sustainable Development, and the International Institute for Sustainable Development.
The Zero Hunger Private Sector Pledge is a game-changing solution emerging from the UN Food Systems Summit Action Tracks leading up to the first UN Food Summit, scheduled for Thursday, September 23 at United Nations headquarters in New York.
The Pledge recognizes that governments cannot eradicate hunger alone and will need more private sector involvement, with investments aligned with the highest-impact areas. To date, pledges have been made in 34 priority countries.
The Zero Hunger Private Sector Pledge is a multistakeholder platform of cooperation and action with a single objective of ending hunger for good.
It involves businesses supported by civil society, member state governments, and international organizations, each providing a commitment. The flexible and voluntary character of the Pledge creates a platform for cooperation among actors who may not have worked together in the past.
Hunger is on the Rise Across the World
Global hunger is rising unabated, with up to 811 million hungry people in the world in 2020 – that's one in 10 people suffering because they did not have access to the most basic need and fundamental right of food. COVID-19 measures have made hunger even worse.
Food loss and waste are prevalent in a world where enough food is produced to feed the world's more than seven billion people, yet 811 million people still go to bed hungry each night, says the UN World Food Programme, the world's largest humanitarian organization.
Twenty-eight percent of the world's arable land produces food that is wasted, rather than being used to feed those most in need.
But the head of the World Food Programme says there is a pathway to end world hunger. Additional investment in 10 high-impact areas can put hunger in the history books.
"Today, one in 10 people go to bed hungry and millions are right on the brink of starvation. This is happening in a world that has enough food to feed everyone, everywhere. It's time to end this suffering. But to succeed, WFP and the entire community need the creative drive, energy, and commitment of the private sector," David Beasley, executive director of the World Food Programme, said.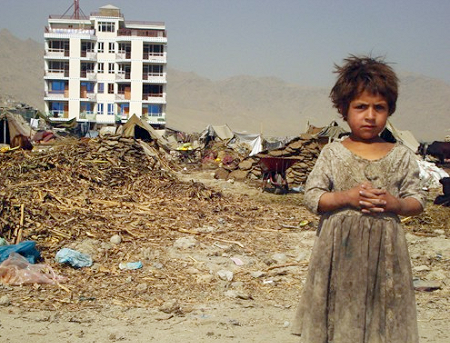 Through the Zero Hunger Pledge initiative, businesses around the world can make a difference, giving food, hope, and a better future to those who need them most, Beasley said.
The World Food Programme was awarded the 2020 Nobel Peace Prize for its efforts to combat hunger and food insecurity around the globe.
Berit Reiss-Andersen, the chair of the Nobel Committee, said the WFP was awarded the prestigious recognition for "its contribution to bettering conditions for peace in conflict-affected areas and for acting as a driving force in efforts to prevent the use of hunger as a weapon of war and conflict."
The World Food Programme again today raised the alarm over Afghanistan's deepening food crisis, reporting that "only five percent of households have enough to eat every day."
The fresh warning came hours ahead of a conference between G20 foreign ministers regarding the situation in Afghanistan, to take place on the sidelines of the United Nations General Assembly in New York City.
Both Public and Private Sectors Are Needed
The financial investment in ending hunger will come mostly from governments, but public spending will not be sufficient to feed the world. That is why the UN Food Systems Summit participants came up with what they hope will be a game-changing solution to mobilize more private investment from the food sector as a catalytic contributor to achieving zero hunger.
"Increasing private sector investment towards small food producers in geographies with high burdens of hunger is essential to changing the lives of millions of people and making nations food secure. The Pledge enables food companies to provide a strong, united front with governments to make hunger a thing of the past by 2030," said Peter Bakker, president and CEO, World Business Council for Sustainable Development.
The Pledge requires companies to make a financial commitment in at least one of the 10 high-impact intervention areas identified in the Ceres2030 findings and in at least one of the priority countries or regions.
Pledgers include large corporations as well as small and medium-sized enterprises, each having committed to upholding internationally accepted principles: the Principles for Responsible Investment in Agriculture and Food Systems of the Committee on World Food Security (CFS-RAI), the International Code of Marketing of Breast Milk Substitutes, the Principles of the UN Global Compact, and the UN Guiding Principles for Business and Human Rights.
Ibrahim Gourouza, chief operations officer, Grow Africa, said, "The private sector in Africa is absolutely key to Africa's agricultural development agenda. We are committed to mobilizing businesses big and small to deliver concrete outcomes on the ground."
Commitments focus on four key areas:
– Empowering the excluded – giving marginalized populations and small producers the resources to learn and benefit from successful agricultural interventions.
– Investing in food producers – encouraging more sustainable on-farm.
– Practices and interventions to improve environmental conditions.
– Reducing losses and supporting SMEs – assisting small-scale producers and SMEs to increase their productivity and income.
Many Pledges to Come on Summit Day
The program for the first UN summit to address the entire spectrum of food systems includes announcements from more than 85 heads of state and government until at least 10pm on Thursday, September 23.
The unprecedented summit, taking place during the UN General Assembly high-level week, follows an 18-month process in which 148 countries have hosted national dialogues with key players at every stage of the food system to develop national strategies for more inclusive, resilient and sustainable food systems.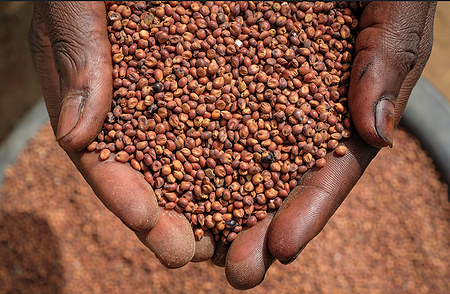 Agnes Kalibata, UN Secretary-General's Special Envoy for the Food Systems Summit, said, "After 18 long months, the world is on the brink of a Summit that aims to change the trajectory of global progress, uniting everyone in a shared commitment to deliver the Sustainable Development Goals and the fundamental human rights at their core."
After 600 Member State Dialogues involving more than 45,000 people, some 80 countries have already submitted their national pathways ahead Thursday's event with the total number expected to continue growing through the end of the week.
"Over the past 18 months, UN Member States have been working tirelessly to make food systems a top priority with an unprecedented programme of Dialogues," said David Nabarro, Senior Adviser on Food Systems Summit Dialogues. "These Dialogues have become a critical foundation for the food systems transformation that is urgently needed to drive a recovery from COVID-19 and achieve our shared goals in this crucial decade of action to 2030."
The third report on Member State Dialogues, published this week, summarises the outcomes of almost 450 events convened in 105 countries. Many Member State Dialogues focused on a combination of the Summit's five priority areas, or Action Tracks, to ensure food systems are fit for the future of people, planet, and prosperity as set out in the 2030 Agenda for Sustainable Development.
In addition, the five UN Regional Commissions and several regional communities – the European Union, the Association of Southeast Asian Nations and the African Union – have convened their members for regional, Independent and Intergovernmental Dialogues, paving the way for regional initiatives after the summit.
Along with national strategies, the summit is set to launch joint initiatives and coalitions, which include pledges to ensure healthy and nutritious meals for all schoolchildren, reduce food waste and unlock agricultural innovation to deliver on climate goals.
Featured image: Venezuelan refugees enjoy a meal at the house of Marta Duque, who lives in Pamplona, Colombia and prepares food for the hundreds of Venezuelan refugees who pass by every day. March 1, 2021 (Photo by Cristal Montañéz)
© 2021, News Editor. All rights reserved.