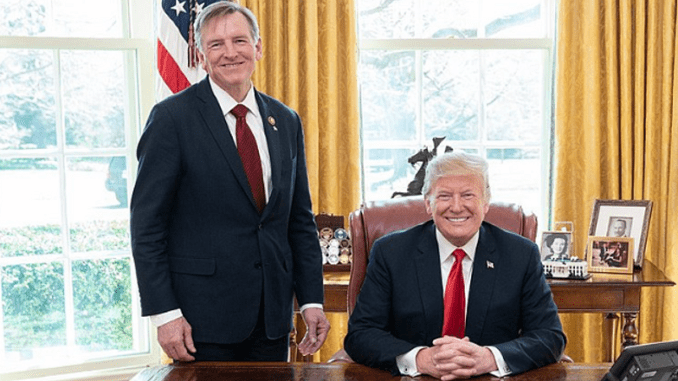 WASHINGTON, DC, January 18, 2023 (ENS) – Ally of industrial development and ex-President Donald Trump, far-right election denier Republican Congressman Paul Gosar of Arizona is back on the House Committee on Natural Resources where he sat for 10 years before he was removed by formal censure of the House in 2021. His return to the committee is a boon for resource extraction companies for he is a climate change denier and no friend of environmental conservation.
Ten days ago, after the defeat of the Democrats by the Republicans for control of the U.S. House in the November 2022 election, Gosar was restored to his committee assignments by newly elected Speaker of the House Kevin McCarthy of California. Finally elected on the 15th ballot, Gosar was part of the small group voting against McCarthy, then, at the end, flipped to support him.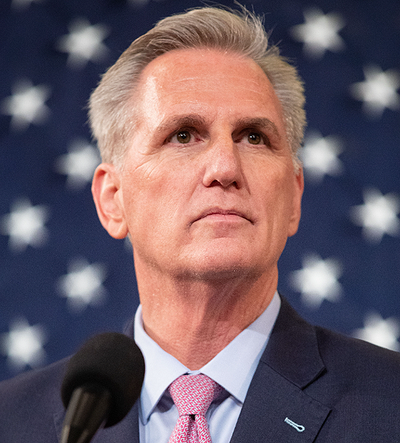 There are currently 435 seats for voting representatives in the House. The Republicans now hold the majority with 222 seats, control the committee positions, while the Democrats with 212 seats no longer are in control as they were during the 117th Congress. There is one vacant seat due to the death of Congressman Donald McEachin of Virginia, a Democrat, who died November 28, 2022. A special election will be held on February 21, 2023.
In addition to voting on legislation, the House has exclusive powers: it initiates all revenue bills, impeaches federal officers, and elects the president if no candidate receives a majority of votes in the Electoral College.
Legislation he supported on January 17, in his first acts since he rejoined the committee after being formally censured in November 2017 for posting a "manipulated" video on his official social media accounts showing Gosar killing Representative Alexandria Ocasio-Cortez, a New York Democrat, and attacking President Joe Biden with knives.
"The video was posted on Representative Gosar's official Instagram account and used the resources of the House of Representatives to further violence against elected officials," the censure resolution states.
Warning that "depictions of violence can foment actual violence and jeopardize the safety of elected officials, as witnessed in this chamber on January 6, 2021," the resolution pointed out that "violence against women in politics is a global phenomenon meant to silence women and discourage them from seeking positions of authority and participating in public life, with women of color disproportionately impacted."
The resolution mentions a 2016 survey by the Inter-Parliamentary Union which found that globally, "82 percent of women parliamentarians have experienced psychological violence and 44 percent received threats of death, sexual violence, beatings, or abduction during their term…"
Asserting that "the participation of women in politics makes our government more representative and just," on November 17, 2021, with the Democrats in control under the leadership of House Speaker Nancy Pelosi, the House approved the Gosar censure resolution by a vote of 223-207 along party lines. Only two Republicans, Liz Cheney and Adam Kinzinger, voted with the Democrats to censure Gosar.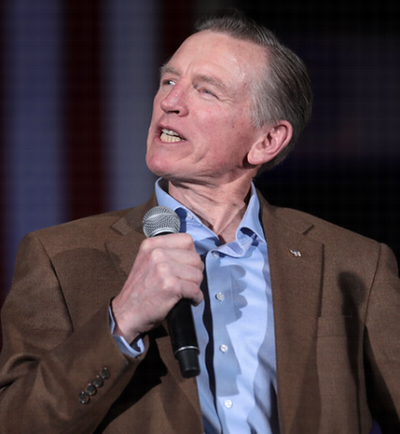 The leadership of the Republican Party failed to condemn Gosar's threats of violence against the President of the United States and a fellow member of Congress.
On the day of censure, Gosar said, "House Democrats voted to take me off my committees because they did not like a animated cartoon my office posted. … The Democrats are running the committee hearings in such a fashion that the Republican voices are muted and make no difference in any bill or policy discussion. I will await the next Congress, God willing, to be formally returned to my rightful place."
Before he was removed from the committee in 2021, Gosar voted against a litany of environmental protections: Supporting Tribal Management of Bison, Wildlife, Environmental Justice, and Public Lands/Forests; Transformative Climate, Jobs, and Justice Investments; Protecting People from PFAS Toxics; Building Climate-resilient Wastewater Infrastructure; Investing in Climate-Smart and Pro-Wildlife Infrastructures, to name a few. He voted to slash EPA funding, and against corporate climate risk disclosure requirements.
In the two days he's been back on the House Natural Resources Committee, Gosar has thrown his support to bills that criminalize abortion pills, promote firearms, and build the border wall. He supports a bill to prohibit United States contributions to the World Health Organization.
Gosar is already giving natural resources away to industries. He has endorsed a bill to "improve the permitting process for mining on Federal land."
Gosar wants to amend the Endangered Species Act of 1973 to further restrict the Secretary of the Interior from designating certain lands used for national defense as critical habitat for any species; in fact he wants to do away with the Endangered Species Act altogether.
Featured image: Arizona Congressman Paul Gosar, left, and former President Donald Trump in the White House Oval Office, December 13, 2019, Washington, DC (Photo courtesy United States House of Representatives – Office of Paul Gosar)