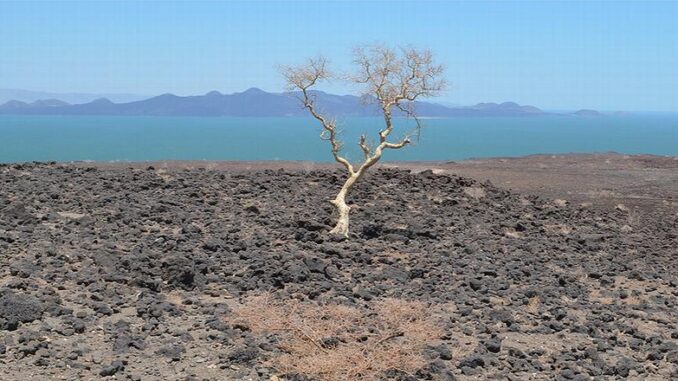 NAIROBI, Kenya, August 22, 2023 (ENS) – Biased data being fed into artificial intelligence tools are producing unreliable weather predictions, climate and AI researchers are warning. They say developing countries are at greatest risk of missing out on global climate action and could experience "societal tipping events."
"The current AI systems are trained on biased datasets that could destabilize political agencies impacting climate change mitigation and adaptation decisions and compromise social stability, potentially leading to societal tipping events," warned scientists from Cambridge University in the UK and other universities in Denmark, Germany, the UK, and the United States.
"The appropriate design of a less biased AI system that reflects both direct and indirect effects on societies and planetary challenges is a question of paramount importance," the scientists insist.
Biases in the collection of climate data that AI-driven climate modeling tools rely upon, can limit their usefulness to climate scientists trying to predict future scenarios and guide global action, says the paper.
Lead author Ramit Debnath, assistant professor of computational social science at the University of Cambridge, in the UK, says these data gaps are more pronounced in the global South than in more northerly countries, as it is challenging to access datasets in the Southern, lower-income countries for modeling and analytical purposes.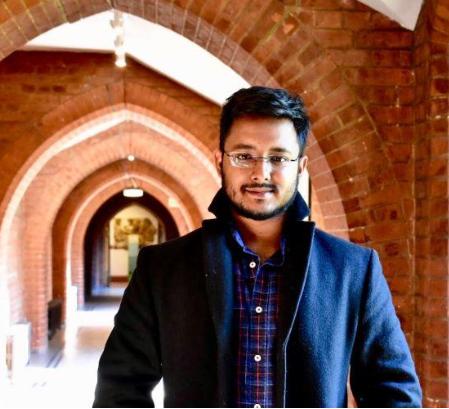 "The data gap is hard to quantify accurately, but the general trend is most AI-led climate companies are based in the global North," said Debnath, who is also with the Division of Humanities and Social Science, California Institute of Technology, Pasadena, California.
"Addressing climate change through AI is extremely challenging because of the enormous number of variables associated with this complex system," the researchers write. "For instance, climate datasets are vast and take a significant amount of time to collect, analyze and use to make informed decisions that can translate into climate action. Using AI to account for the continually changing factors of climate change allows us to generate better-informed predictions about environmental changes, allowing us to deploy mitigation strategies earlier. This remains one of the most promising applications of AI in climate action planning."
AI computer programs used in climate science are designed to scan complex datasets seeking out patterns.
But lack of information from locations in the global South, from some social groups, or from certain time periods, create "holes" in the data that can lead to inaccurate climate predictions and misleading conclusions, the researchers caution.
It means there are "high chances the models are well-calibrated and built for global North scenarios as they already have appropriate data and weather monitoring infrastructure," said Debnath, who, along with co-author Emily Shuckburgh, also serves as a fellow of the university's Cambridge Zero climate change initiative.
Biases can be broadly classified into biased programing, biased datasets and biased algorithms. The study says programing and algorithms are easier to correct as they are mathematical.
But biased datasets are the toughest to correct because the data does not exist and it takes enormous amounts of financial capital and human investment to build them from scratch, the researchers say.
Generative AI – technology that can produce content such as text and images – shows that it struggles with topics related to the global South. Localities and cultural contexts in non-western nations, Debnath explains, are not well documented with representative datasets.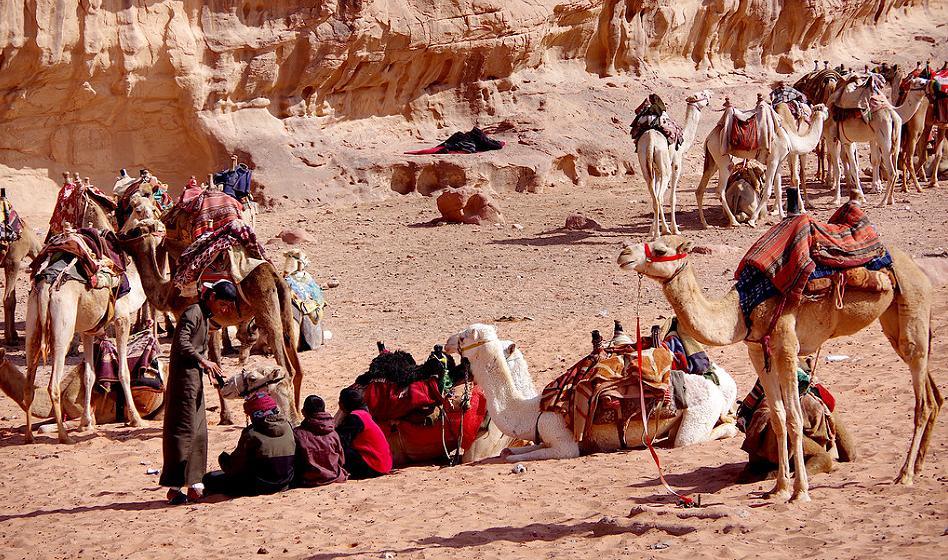 Biased climate data will produce inaccurate predictions of extreme weather events, say the researchers.
Low-income nations in the global South are particularly vulnerable to climate change anyway. Inaccurate weather predictions due to biased or incomplete data or lack of datasets will further slow mitigation and adaptation efforts – leading to more climate-induced damages to property, human and social capital, the scientists maintain.
"The most important finding of our study is data justice can be key to climate justice," said Debnath. "Our recommendation is that whoever is building a climate action AI must be aware of the data gaps and embedded biases and what efforts are needed to reduce such gaps."
The Cambridge University study was published August 17 in the journal "Nature" publication "npj Climate Action" under the title, "Harnessing human and machine intelligence for planetary-level climate action."
'Human-in-the-loop' AI solutions
The authors suggest the "data holes" can be filled by human knowledge using a so-called "human-in-the-loop" design to offer AI climate change programs a hand in checking the reliability and context of data used to improve the accuracy of predictions.
They cite as an example the AI chatbot model ChatGPT, which can ask human users follow-up questions, admit mistakes, challenge incorrect premises and reject inappropriate requests.
The researchers recommend strengthening data infrastructure in the global South and investing in home-grown data start-ups like COCO-Africa, a platform designed to bridge the data gap by collecting and curating local and context-driven datasets from Sub-Saharan African countries.
Said Joab Odhiambo, senior lecturer in the department of mathematics at Meru University of Science and Technology in Kenya, AI is critical for accurate weather monitoring in Africa, especially to avert climate disasters.
"AI can revolutionise weather monitoring and disaster management by enhancing prediction accuracy and enabling timely response to events such as droughts, floods and heatwaves," he told SciDev.Net.
He stresses, however, that practicality of accurate weather monitoring and subsequent interventions depends on various factors including technology, infrastructure, education, funding and governance.
Obed Ogega, climate scientist and programs manager at the African Academy of Sciences (AAS), says the use of AI tools in climate change projections and adaptation or mitigation strategies is still in its development stage. "It will take some time before we can have a full understanding of the accuracy [or] effectiveness of AI tools in climate science and climate action," Ogega told SciDev.Net.
Due to more limited observational data in regions such as Sub-Saharan Africa that can be used to "train" AI tools , the "holes" referred to in the article are likely to be bigger there and the risk of misinformation greater," Ogega said.
"The need of the hour is to be sensitive to digital inequalities and injustices within the machine intelligence community, especially when AI is used as an instrument for addressing planetary health challenges like climate change. That is where the role of social science, philosophy and the humanities becomes even more critical," the scientists write.
"Bridging such a divide and debiasing datasets should be a core component of a desirable machine intelligence-driven digitalization system. Otherwise, the pre-trained datasets will remain biased and overrepresent certain groups, leading to a biased climate action AI," they conclude.
They have an even stronger warning for those who delay taking action to correct the biased datasets.
"There is strong evidence of structural inequalities in climate action (mitigation and adaptation) between and within countries. It is even more prominent in vulnerable and resource-constrained communities in the Global South," they write. "Such inequalities, if sustained, are estimated to have catastrophic outcomes impacting societal collapse and planetary stability, including not fulfilling any climate mitigation pathways."
Do It Yourself Weather/Climate Data Gathering
Out in the Kenyan city of Meru, a four hour drive north of Kenya's capital, Nairobi, the Meru University of Science and Technology, MUST, is establishing its own weather station so that students and faculty can take accurate meteorological readings.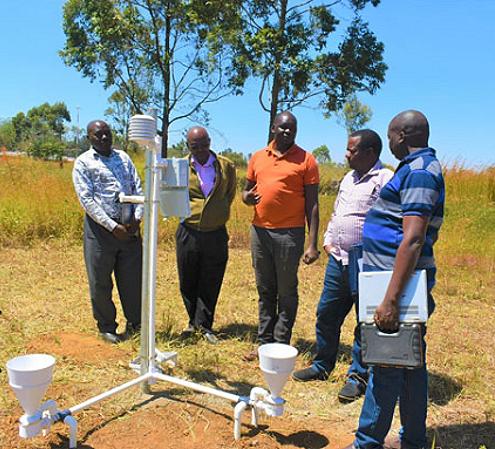 The university has forged a partnership with the Kenya Meteorological Department to establish a state-of-the-art weather station on the university campus.
The gift of an automatic weather station to MUST from the Kenya Meteorological Department was attended by Vice-Chancellor Professor Romanus Odhiambo, who recognized the value this advanced equipment would bring to various disciplines. He expressed the university's commitment to the partnership and its enthusiasm for the anticipated positive impact on both education and research.
"As Meru University of Science and Technology takes steps towards fostering innovation and knowledge-sharing, the collaborative weather station project with the Kenya Meteorological Department stands as a testament to MUST's dedication to quality education and transformative advancements in Science and Technology," he said.
Equipped with cutting-edge technology, the weather station features four sensors designed to detect crucial parameters: rain, air temperature, humidity, and atmospheric pressure.
What sets this weather station apart is its innovative fabrication within the country through 3D printing. This unique approach not only highlights Kenya's technological advancement but also ensures that the station's sensors are easily replaceable, minimizing downtime in case of malfunction.
This innovative design aligns with MUST's commitment to providing quality education and research opportunities in the realm of science, technology, and innovation.
Featured image: Drought on the shore of Kenya's Lake Turkana. September 14, 2015 (Photo by Andrzej Nowojewski)
© 2023, News Editor. All rights reserved.