World Health Organization Tackles Reforms
GENEVA, Switzerland, November 2, 2011 (ENS) – "Prevention is the heart of public health. But equity is its soul," said Dr. Margaret Chan on Tuesday, opening a special session of the World Health Organization's Executive Board devoted to reforming the organization.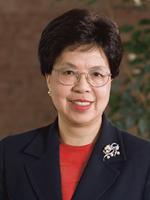 WHO Director-General Margaret Chan (Photo courtesy WHO)
As Director-General of WHO, appointed by the World Health Assembly on November 9, 2006, Dr. Chan is heading the meeting. She said she is mindful of the "heavy weight of responsibility on the shoulders of each and every one of us, as Member States and the Secretariat."
She told the board members, "The next three days are an unprecedented opportunity for you, the Member States, to shape the future of WHO and, implicitly, our ability to improve health and reduce some of the misery in this complex, interdependent world,"
The process of reform is Member State-driven and inclusive, WHO says on its website.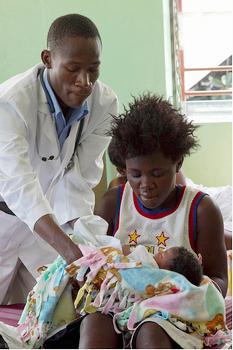 Mother and child in good health, Haiti, September 29, 2011 (Photo by Victoria Hazou UN/MINUSTAH)
Dr. Chan urged the board members to make decisions during this three-day meeting. "Where the reform process has advanced furthest, we need your decisions, right now, on concrete proposals and actions," she said.
"For several reasons, I believe we are embarking on reform from a position of multiple strengths," she said, adding a warning, "I personally believe we should be careful not to compromise these strengths."
She said "WHO has staying power," as ministers of health and her own eyes have told her. "The developing world is littered with the debris of short-lived projects," she said. "But not from this Organization, not from your WHO."
"Second, WHO has respect. Our name carries clout. The world's top scientific, medical and health experts give us their time and their wisdom with pride, she said.
"The WHO logo is a stamp of trustworthy authority. If we publish a treatment guideline, countries can introduce this guidance with confidence," declared Dr. Chan. "If we prequalify a manufacturer or a national regulatory authority, their medical products can be procured with confidence."
"We fight for prevention, and this includes population-wide prevention," she said, "and we fight for equity, across the board, because this is the right thing to do."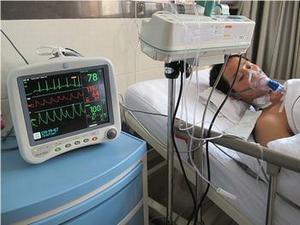 Post-op cardiac patient in Lanzhou, Gansu, China (Photo by Deanspic)
WHO is reforming to be better equipped to address the increasingly complex challenges of the health of populations in the 21st century. From persisting problems to new and emerging public health threats, WHO needs to be flexible enough to respond to this evolving environment.
The goal of the WHO reform, Chan says, is "improved health outcomes."
Before the meeting ends on Thursday, WHO executive board members are expected to make decisions about reshaping core activities to address the 21st century health challenges facing countries such as noncommunicable diseases.
They will attempt to reform financing and management and governance – a tall order for a three-day meeting.
In her report to the board, issued in mid-October, Dr. Chan said WHO would be turning its attention increasingly to the environmental determinants of health.
"The work of WHO not only addresses diseases and their treatment, but also encompasses strategies for addressing root causes of ill health, including health risks and determinants," she wrote. "Health is both a beneficiary of and a contributor to sustainable development."
"Future work in WHO will increasingly be concerned with building the capacity needed in countries to monitor and act on the environmental, economic and social determinants of health."
Copyright Environment News Service (ENS) 2011. All rights reserved.