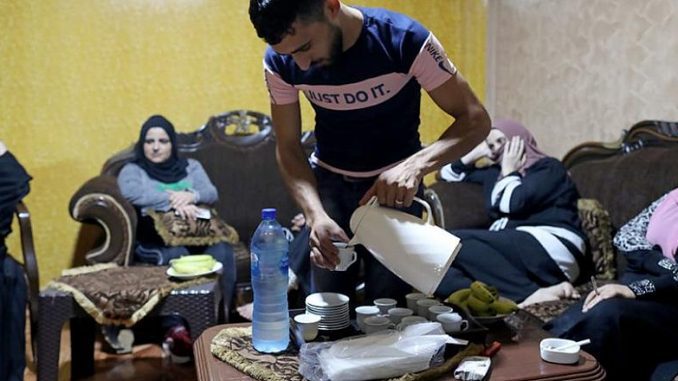 BEIRUT, Lebanon, August 4, 2021 (ENS) – More than four million of the 6.8 million people in Lebanon, including a million refugees, are at immediate risk of losing their access to safe water. Amid a rapidly escalating economic crisis, with shortages of funding, fuel, chlorine and spare parts, the UN Children's Fund, UNICEF, estimates that most water pumping will gradually have to stop across the country in the next four to six weeks.
Yukie Mokuo, UNICEF Representative in Lebanon, listed the daunting problems. "The water sector is being squeezed to destruction by the current economic crisis in Lebanon, unable to function due to the dollarized maintenance costs, water loss caused by non-revenue water, the parallel collapse of the power grid and the threat of rising fuel costs."
"A loss of access to the public water supply could force households to make extremely difficult decisions regarding their basic water, sanitation and hygiene needs," Mokuo warned.
If Lebanon's public water supply system collapses, UNICEF estimates that water costs could skyrocket by 200 percent a month when buying water from alternative or private suppliers. For many of Lebanon's extremely vulnerable households, this cost will be too much to bear – as it represents 263 percent of the monthly average income.
According to a UNICEF-supported assessment based on data collected by the country's four main public water utility companies in May and June:
– More than 71 percent of people fall within highly critical and critical levels of vulnerability. Highly critical (Level 1) means a person has less than 35 liters of water per day; highly critical (Level 2) means quite a bit more at 35-100 liters/day; and the critical level means access to 35-100 liters/day.
– In Lebanon, nearly 1.7 million people have access to only 35 litres a day, a decrease of almost 80 percent against the national average of 165 litres before 2020.
– Public water utility providers can no longer afford essential spare parts for maintenance;
– Since 2020 there has been an increase of 35 percent of the prices of private sector bulk water supplies, while the cost of bottled water has doubled.
– Blackouts and an intermittent power supply are placing water systems under pressure, interrupting the treatment, pumping, and distribution of water.
– On a national level, about 40 percent of water that is unaccounted for is lost mostly due to the lack of maintenance and illegal connections.
"At the height of the summer months, with COVID-19 cases beginning to rise again due to the Delta variant, Lebanon's precious public water system is on life support and could collapse at any moment," Mokuo warned. "Unless urgent action is taken, hospitals, schools and essential public facilities will be unable to function and over four million people will be forced to resort to unsafe and costly sources of water, putting children's health and hygiene at risk."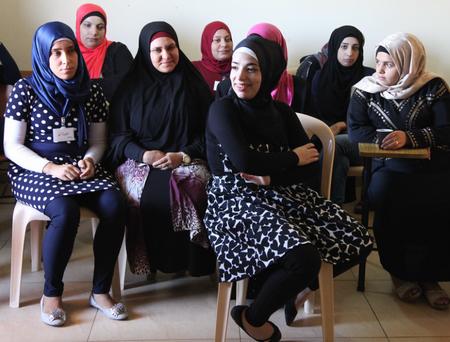 "The immediate adverse effect would be on public health. Hygiene would be compromised, and Lebanon would see an increase in diseases. Women and adolescent girls would face particular challenges to their personal hygiene, protection and dignity without access to safe sanitation," Mokuo explained.
While Lebanon is water-rich compared to other places in the region such as Jordan, Israel or Syria's Damascus area, the country's per capita renewable water resources fall below the threshold of water poverty. Only part of the floodwater in rivers can be captured economically in dams, and some groundwater flows unused to the sea.
To avoid the complete collapse of Water Establishments due to the economic crisis, starting from October 2020, UNICEF has been supporting the four public water establishments with supplies, consumables, and quick repairs to secure water services to millions of people.
UNICEF works closely with public water supply providers to reach the most vulnerable children and women in Lebanon, so the agency knows what is needed and that, the agency says, is US$40 million a year.
That funding would keep the water flowing to over four million people across Lebanon by securing the minimum levels of fuel, chlorine, spare parts and maintenance required to keep existing critical systems operational, and safeguarding access and operation of the public water systems.
"We will remain steadfast in our support to communities as resources permit, but this alarming situation requires immediate and sustained funding," Mokuo urged. "UNICEF stands ready to support, particularly as the global pandemic evolves, to ensure that the most basic right to clean water is met for children and families at this critical time for Lebanon."
Financial, Political Problems Add to Water Woes
According to data from the World Bank last month, Lebanon is living through one of the world's three worst financial and political crises since the mid-19th Century. Its currency has lost more than 90 percent of its value since late 2019, and its GDP has fallen by some 40 percent since 2018.
Last week, the UN Special Coordinator for Lebanon, Joanna Wronecka, expressed deep regret over the inability of Lebanon's leaders to reach agreement on the formation of a new government, adding that it was urgently needed to address the country's numerous challenges.
"Lebanon is facing an unprecedented crisis. There is still room for hope but there is no time to lose," said the special coordinator. "Urgent action is needed in the national interest to respond to the needs and demands of the people, who continue to pay the heaviest price."
Then, on July 26, billionaire businessman Najib Mikati was appointed as Lebanon's new prime minister-designate following binding parliamentary consultations with President Michel Aoun.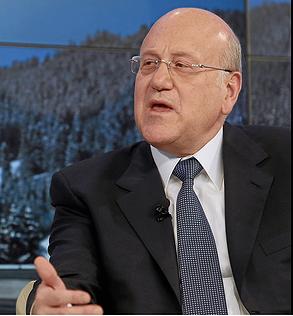 Mikati is a Lebanese politician and businessman who served as Prime Minister of Lebanon in 2005 and again from 2011 to 2014.
Following the resignation of Prime Minister Hassan Diab after the Beirut port explosion on August 4, 2020, neither Mustafa Adib nor Saad Hariri has been able to form a cabinet. The government led by Diab stays on in a caretaker capacity until a new one is formed.
The prime minister must be a Sunni Muslim in Lebanon's power-sharing system. Hariri, a former prime minister, is Lebanon's leading Sunni Muslim politician, but abandoning his attempt to form a government last month, Hariri said he could not agree with Aoun, the Maronite Christian head of state.
Mikati was designated to serve as prime minister when he received 72 votes out of the 128 MPs in the Lebanese Parliament. He is now in the process of forming a government, and one of the first challenges they must meet is supplying Lebanon with water.
Featured image: Young man pours water for his female friends and guests, February 21, 2021, Tyre, Lebanon. (Photo courtesy UN Women Arab States)