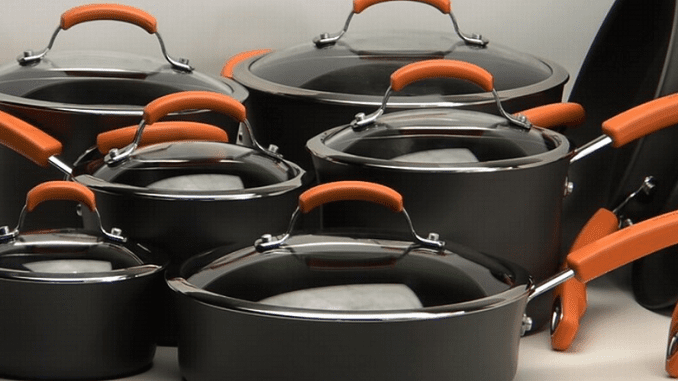 WASHINGTON, DC, October 21, 2021 (ENS) – Toxic when ingested, persistent in the environment, PFAS are manufactured chemicals used in industrial and consumer products worldwide since the 1950s. Now, the U.S. Environmental Protection Agency has launched a national strategy to address PFAS contamination across the country.
PFAS chemicals help products resist grease, water, and oil – non-stick cookware, food packaging, some cosmetics, water-repellent and stain-resistant fabrics and carpets, firefighting foams on military bases and at commercial airports. During production and use, PFAS migrate into the soil, water, and air.
Most chemicals in this class of more than 5,000 substances do not break down, so they remain in the environment. Because of their widespread use and persistence, PFAS are found in the blood of people and animals throughout the world and are present at low levels in food products and in the environment. Some PFAS can build up in people and animals with repeated exposure over time, earning the nickname "forever chemicals."
On October 18, EPA Administrator Michael Regan announced a comprehensive Strategic Roadmap guided by three strategies: increase investments in research, leverage authorities to take action now to restrict PFAS chemicals from being released into the environment, and accelerate the cleanup of existing PFAS contamination.
"For far too long, families across America – especially those in underserved communities – have suffered from PFAS in their water, their air, or in the land their children play on," said Administrator Regan.
"This comprehensive, national PFAS strategy will deliver protections to people who are hurting, by advancing bold and concrete actions that address the full lifecycle of these chemicals," said Regan. "Let there be no doubt that EPA is listening, we have your back, and we are laser focused on protecting people from pollution and holding polluters accountable."
Regan, who headed the North Carolina EPA before entering the Biden Admininstration, was joined for the announcement by North Carolina Governor Roy Cooper, a Democrat, and other elected leaders at North Carolina State University in Raleigh.
"This roadmap commits the EPA to quickly setting enforceable drinking water limits for these chemicals as well as giving stronger tools to communities to protect people's health and the environment," said Governor Cooper.
Funding to carry out these plans depends on what happens in Congress in the coming weeks as Democrats maneuver to pass President Joe Biden's infrastructure, climate and social services legislation.
Governor Cooper said, "As we continue partnering with the EPA on this and other important efforts, the Bipartisan Infrastructure Deal and the larger budget resolution would provide critical help by dedicating significant resources to address PFAS contamination."
First Test and Report, Then Plan to Remediate
The Roadmap is teamed with a new national testing strategy that requires PFAS manufacturers to provide the EPA with toxicity data and information on categories of PFAS chemicals. Regan said, "We'll be addressing PFAS chemicals in groups or categories instead of on an individual basis, saving precious time and resources."
EPA's initial set of test orders for PFAS, expected within two months, will be chosen from more than 20 different categories of PFAS.
Regan said, "We are announcing a national testing strategy that forces PFAS manufacturers – from Chemours to 3M – to disclose in great detail just how toxic their chemicals really are. This would take EPA decades to do on our own at the expense of American families, but instead, the polluters who are poisoning our nation's waterways will be responsible for conducting and paying for this work."
The Roadmap lays out timelines to set enforceable drinking water limits under the Safe Drinking Water Act to ensure water is safe to drink in every community.
The EPA will deliver a final toxicity assessment for GenX, a chemical that its inventor, DuPont, called a "sustainable replacement" for the persistent, bioaccumulative, and toxic chemical perfluoro­octanoic acid, PFOA, which the company formerly used as a fluoropolymer processing aid.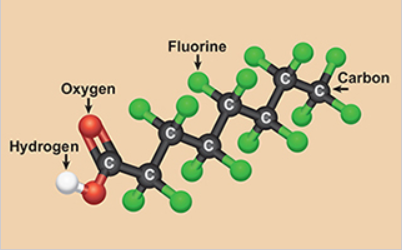 When DuPont spun off its fluoro­chemical business to form Chemours in 2015, the new company continued to make and use GenX at a factory outside Fayetteville, North Carolina. A growing body of studies suggests that HFPO-DA, like the well-studied PFOA, is linked to harmful effects in the liver and reproductive problems.
The upcoming GenX assessment can be used to develop health advisories that will help communities make informed decisions to better protect human health and ecological wellness.
"I'm encouraged that EPA is giving this urgent public health threat the attention and seriousness it deserves," said Senator Tom Carper of Delaware, a Democrat.
"This is truly a soup-to-nuts plan – one that commits to cleaning up PFAS in our environment while also putting protections in place to prevent more of these forever chemicals from finding their way into our lives," he said.
"After the previous administration failed to follow through on its plan to address PFAS contamination, EPA's new leadership promised action. I look forward to working with them on living up to this commitment," Carper said.
The reaction among environmental advocates is hopeful. Christine Santillana, legislative counsel with the public interest environmental law firm Earthjustice, said, "We thank Administrator Regan for taking good steps forward in curtailing PFAS contamination, as millions of Americans are drinking and breathing PFAS every day while the chemical industry pollutes air, land, and water with impunity.
"We are pleased to see that EPA plans to remove an exemption that allows manufacturers from fully reporting their PFAS releases to the agency and the public. Communities need accurate reporting of pollution," she said.
The most studied PFAS are perfluorooctanoic acid, PFOA, and perfluorooctane sulfonic acid, PFOS. These two toxic chemicals have been phased out of production and use in the United States, but other countries still manufacture and use them.
"It is encouraging that EPA will finally designate the two most notorious PFAS – PFOA and PFOS – as hazardous substances under Superfund law to jumpstart cleanup of the most contaminated sites," Santillana said. "This is long overdue."
"But EPA must move faster to set deadlines and expand regulations to stop the approval of new PFAS. It must also address incineration and stop industrial discharges," she insisted. "No one should be facing cancer because of the water they drink, the air they breathe, or the products they buy."
PFAS pollution is already widespread. Sampling by the State of Washington Dept. of Ecology has detected PFAS in Washington's surface waters, groundwater, wastewater treatment plant effluent, compost, freshwater and marine sediments, freshwater fish tissue, osprey eggs, and human breast milk.
Currently, there are no enforceable federal standards for any of the thousands of PFAS compounds.
Featured image: Nonstick cookware is produced using PFAS. January 31, 2018 (Photo by Quiet Hut)