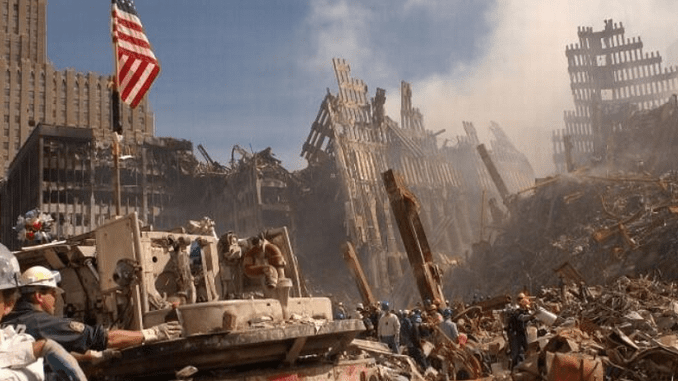 WASHINGTON, DC, January 16, 2022 (ENS) – A lawsuit seeking justice for 9/11 first responders suffering respiratory injuries has been filed against the U.S. Environmental Protection Agency by the non-profit, environmental protection organization Public Employees for Environmental Responsibility, PEER.
PEER protects the public employees who protect the environment, working pro bono with current and former federal, state, local and tribal employees, natural resource and environmental professionals.
This case, filed before the U.S. Court of Appeals for the DC Circuit in late December, asserts that the U.S. Environmental Protection Agency's corrosivity standard is so lax that it illegally subjects people who breathe or ingest unregulated alkaline dust to serious harm, especially to their lungs.
In 2015, EPA pledged to the court to issue a tentative ruling by the following year. It did so, but then delayed for another five years before issuing its final denial of the petition this year. Yet, in its denial EPA was unable to show that the current lax standard is protective of public health.
Corrosive alkaline dust released during building demolition and cement making can reach levels that cause chemical burns, especially to respiratory tissue.
That was a critical danger facing first responders who arrived at the World Trade Center in September 2001 without health warnings or any personal protective equipment.
The PEER lawsuit seeks a 10-fold tightening of the alkaline level of wastes classified as "corrosive" and thus "hazardous" under the Resource Conservation and Recovery Act, RCRA.
PEER argues that EPA's current lax standard raises similar health risks for workers in demolition, landfill management, and cement manufacturing.
EPA's existing 40-year-old regulation is 10 times less stringent than the presumed safe levels set by the United Nations, the European Union, and Canada, PEER points out.
This laxity means that dangerous levels of corrosive materials and dust are exempt from regulation. So, the public gets no warning of the implosive demolitions of large buildings that may burn their lungs, because the EPA does not issue public warnings about corrosive properties of dust.
"When EPA said the air was safe following the World Trade Center attack on 9/11, it was tragically wrong – and it is still wrong today," said PEER General Counsel Paula Dinerstein, who filed the action before the U.S. Court of Appeals for the DC Circuit.
"This case is fundamentally about dereliction of a legal duty, but it is also about public health," Dinerstein said.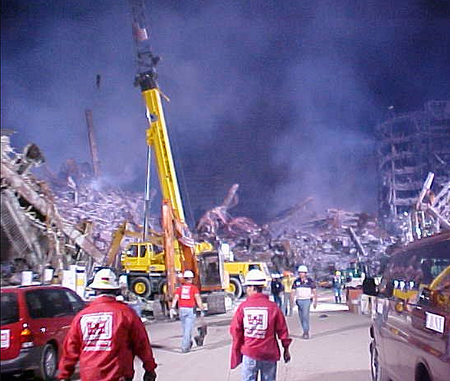 This suit represents a new phase in what has become a decade-long legal battle.
In 2011, 10 years after the 9/11 attacks, PEER and Dr. Cate Jenkins, an EPA chemist, now retired, filed a rulemaking petition for EPA to correct its corrosivity standard.
After three years of agency inaction on the petition, PEER sought a writ of mandamus before this same U.S. Circuit Court.
At this point, PEER is taking the agency back to court, challenging the basis of its denial of the writ as arbitrary and capricious.
"For this challenge to be successful, we will have to meet a very heavy legal burden, but the moral and environmental stakes are too high to walk away," said Dinerstein.
"EPA has been given ample opportunity to voluntarily address this gaping lapse, but it will undoubtedly require a lawsuit to get the agency to act."
The September 11 attacks were a series of four coordinated terrorist attacks by the militant Islamist terrorist group al-Qaeda against the United States on the morning of Tuesday, September 11, 2001.
Four commercial airliners traveling from the northeastern U.S. to California were hijacked mid-flight by 19 al-Qaeda terrorists. Their goal was to crash each plane into a prominent American building, causing mass casualties and destruction of the targeted buildings.
Two of the planes hit the Twin Towers of the World Trade Center, and a third hit the west side of the Pentagon. A fourth plane was intended to crash into a target in Washington, DC, but instead crashed into a field near Shanksville, Pennsylvania, following a passenger revolt.
Featured image: Ground Zero at the site of the World Trade Center bombing. First responders without masks work under dust-filled skies to deal with the debris left by the crashes. September 2001 (Photo courtesy Federal Emergency Management Agency, FEMA)