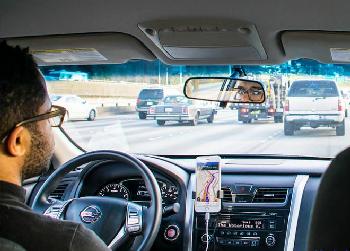 WASHINGTON, DC, January 29, 2017 (ENS) – As protesters jammed airports across the country, the ride-sharing company Lyft announced Sunday that it will donate $1 million to the American Civil Liberties Union, ACLU, in response to President Donald Trump's executive order banning travel from seven Muslim-majority countries for 90 days and banning Syrian refugees indefinitely.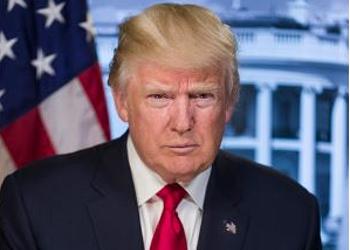 A federal judge stayed the order Saturday, temporarily stopping the deportation of refugees and other immigrants detained at U.S. airports. The total number of detainees is still unclear, but reportedly small children were among those detained, and some adults were handcuffed.
The ACLU, with other organizations, challenged Trump's executive order in court as violating the Due Process and Equal Protection Clauses of the U.S. Constitution.
On Saturday evening in New York, Federal District Court Judge Ann Donnelly issued a stay, blocking Trump's discriminatory policy from taking effect and preventing refugees and immigrants from being deported back to: Iran, Iraq, Libya, Somalia, Sudan,  Syria and Yemen.
The judge did not rule on the constitutionality of the order, but for now, the people who would have been deported are safe.
Lyft co-founders John Zimmer and Logan Green said in an email to Lyft users that their million dollar donation would take place over four years.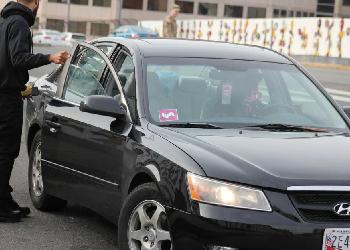 "We created Lyft to be a model for the type of community we want our world to be: diverse, inclusive, and safe," wrote Zimmer and Green.
"This weekend, Trump closed the country's borders to refugees, immigrants, and even documented residents from around the world based on their country of origin. Banning people of a particular faith or creed, race or identity, sexuality or ethnicity, from entering the U.S. is antithetical to both Lyft's and our nation's core values. We stand firmly against these actions, and will not be silent on issues that threaten the values of our community," they wrote.
In its response to Trump's order, competing ride-sharing company Uber has promised to pay drivers who cannot return to the United States because of the executive order while they are stranded abroad for 90 days. Uber says about a dozen employees are affected.
Uber founder Travis Kalanick pledged to create a $3 million legal defense fund to help drivers with immigration and translation services and promised to provide 24/7 legal support for drivers who are trying to get back into the country.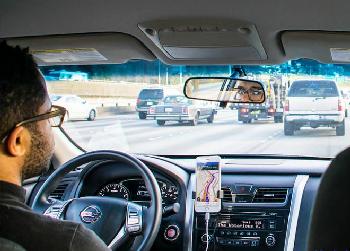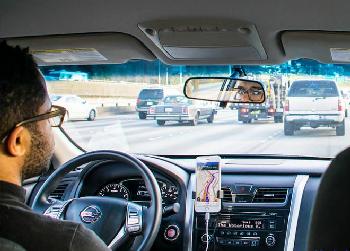 Kalanick says Uber will compensate drivers for their lost earnings to "help them support their families and put food on the table while they are banned from the US."
Kalanick also says the company will, "Urge the government to reinstate the right of U.S. residents to travel – whatever their country of origin – immediately."
In the U.S. capital on Saturday and Sunday, thousands gathered outside the White House, while more thousands marched up Pennsylvania Avenue toward the Capitol Sunday afternoon, chanting, "No hate, no fear. Refugees are welcome here," and "No Ban. No wall."
More than 1,000 protesters assembled in New York City's Battery Park to demonstrate against Trump's executive order. Many thousands demonstrated at airports across the country in: San Francisco, Los Angeles, Dallas, Miami, Atlanta, Pittsburgh, Boston and New York, among many other cities.
In related news, the New York Taxi Workers Association, NYTWA, which represents taxi drivers, called for a protest on Saturday night. The drivers went on strike for an hour, refusing any fares. The NYTWA explains that taxi drivers in New York are overwhelmingly immigrants and "largely Muslim."
But Uber drivers crossed the picket line, and Uber critics say Kalanick's response falls short of what is needed in part because he is on President Trump's economic advisory board.
In justifying the move to his employees, some of whom are directly impacted by Trump's illegal order, Kalanick said, "We'll partner with anyone in the world as long they're about making transportation in cities better…"
Copyright Environment News Service (ENS) 2017. All rights reserved.
Environment News Service (ENS) © 2017 All Rights Reserved.