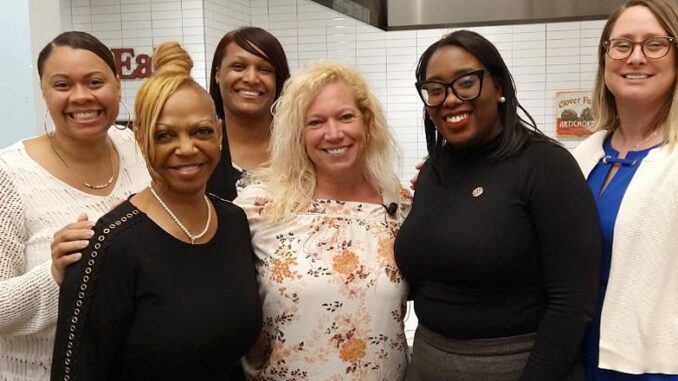 WASHINGTON, DC, November 1, 2023 (ENS) – The U.S. Environmental Protection Agency has announced nearly $128 million to fund 186 projects across the country that advance environmental justice as part of President Joe Biden's Investing in America agenda. This is the first in a series of environmental justice grant announcements the agency will make before the end of the year.
The organizations, which EPA has selected through its Environmental Justice Collaborative Problem Solving Cooperative Agreement and Environmental Justice Government-to-Government programs, will use the funds to ensure disadvantaged communities that have historically suffered from underinvestment have access to clean air and water and climate resilience solutions in alignment with the Biden-Harris Administration's Justice40 Initiative.
Each of the grants delivers on President Biden's commitment to advance equity and justice throughout the United States. The two grant programs directly advance the President's transformational Justice40 Initiative to deliver 40 percent of the overall benefits of certain federal investments to disadvantaged communities that are marginalized by underinvestment and overburdened by pollution.
Under President Biden's Inflation Reduction Act, the largest climate investment in U.S. history, this is the largest investment ever announced under these two longstanding EPA programs.
"No President has invested more in environmental justice than President Biden, and under his leadership we're removing longstanding barriers and meaningfully collaborating with communities to build a healthier future for all," said EPA Administrator Michael Regan.
"Together, these community-driven projects will improve the health, equity, and resilience of communities while setting a blueprint for local solutions that can be applied across the nation," Regan said.
EPA has selected 98 Environmental Justice Collaborative Problem Solving Cooperative Agreement recipients to receive up to $500,000 each. In addition, 88 Environmental Justice Government-to-Government grant recipients will receive up to $1,000,000 each to support these efforts.
The selections account for $104 million in Inflation Reduction Act funding, with additional funding provided through regular annual appropriations to EPA.
"From Day One, President Biden and Vice President Harris laid out a vision to tackle the climate crisis by putting the communities who've borne the brunt of industrial and power plant pollution at the front of the line for new investment," said John Podesta, senior advisor to the President for Clean Energy Innovation and Implementation.
"Today's awards from the EPA are making good on that promise and advancing the Justice40 initiative and Bidenomics," Podesta said.
Environmental Justice Collaborative Problem Solving
EPA's Environmental Justice Collaborative Problem Solving, EJCPS, program provides financial assistance to eligible organizations working to address local environmental or public health issues in their communities.
The 98 EJCPS selections, all funded through the Inflation Reduction Act, will work to address the diverse set of challenges facing communities with environmental justice concerns, including threats from wildfires and other climate impacts; indoor and outdoor air quality; access to healthy food; water quality and toxic pollution; and the ability to develop health impact assessments, emergency response plans, and economic revitalization initiatives.
The program builds upon President Biden's Executive Orders 13985 and 14008, creating a designation of funds exclusively for small nonprofit organizations, which are defined as having five or fewer full-time employees, thus ensuring that grant resources reach organizations of lower capacity that historically struggle to receive federal funding. Eleven of the organizations selected for EJCPS this year are small nonprofit organizations, receiving over $1.6 million in total.
Highlights from the EJCPS grant selections include: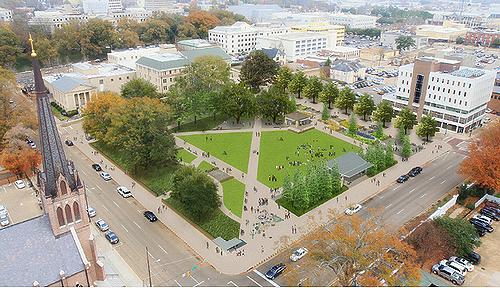 • 2CMississippi in Jackson, Mississippi will replace abandoned, blighted properties in the most overburdened and underserved communities in Jackson, with a system of 15 microparks to address climate change-induced flood risk by increasing equitable access to green infrastructure while strengthening community cohesion.
• TerraGraphics International Foundation Inc. in Boise, Idaho will adapt the federal National Incident Management System framework rapid response strategy for disaster preparedness, including wildfire and mining emergencies, in Shoshone-Paiute Tribe of the Duck Valley Indian Reservation in Boise. This system will increase local knowledge of emergency preparedness, enhance technical capacity to assess potential mining impacts, strengthen collaborative decision making in emergency response for mines, protect the reservation's environmental, wildlife, and cultural resources for future generations, and support adaption of the response system with other Tribes.
• The Massachusetts Coalition for Occupational Safety and Health in Boston, Massachusetts, a small non-profit organization, will engage, educate, and organize Boston Public School youth through youth-led workshops held in classrooms, clubs, and after-school programs. This will help build their collective power and influence over repairs, renovations, and new construction in the school district. They also will conduct a Health Impact Assessment based on project recommendations.
• Accompanying Returning Citizens with Hope in Columbus, Ohio will support individuals who are reentering the workforce society after serving prison terms with secure employment through their Reentry Solar workforce program focused on low-cost clean energy solar projects for nonprofits in Columbus. This skilled emerging workforce will play a pivotal role in reducing seven million metric tonnes of carbon dioxide, CO2, emissions over 20 years and yield the green energy equivalent of powering 85,000 homes with solar for a year.
To see the full listing of all 98 organizations receiving an EJCPS grant and to learn more about EJCPS, click here.
Environmental Justice Government-to-Government
EPA's Environmental Justice Government-to-Government Program, EJG2G, provides funding at the state, local, territorial, and Tribal levels to support government activities in partnership with community-based organizations that lead to measurable environmental or public health impacts in communities disproportionately burdened by environmental harms.
The 88 EJG2G selections that the EPA has announced will address many environmental justice challenges, including indoor and outdoor air quality; exposure to toxic pollution in homes; water quality; access to healthy food and affordable transportation; and emergency preparedness.
Highlights from the EJG2G grant selections include:
• The North Dakota Department of Environmental Quality and its partners will fill gaps in radon awareness, testing, and mitigation in a campaign to reduce radon's impacts in low-income homes in three pilots across North Dakota. NDDEQ and partners will distribute 600 radon tests to the pilot regions, improve existing and develop new radon information for Limited English Proficiency individuals, and create healthy homes for 50 low-income families by providing radon testing and mitigation services.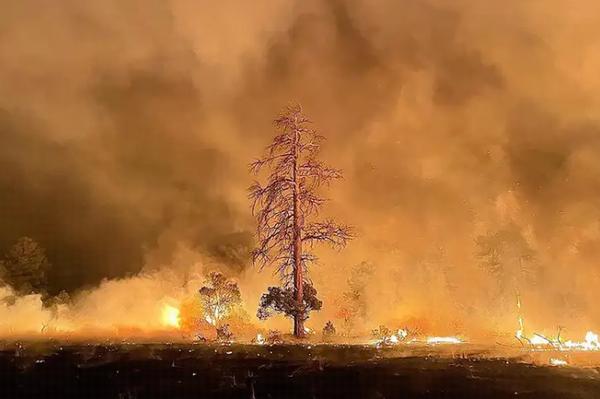 • Through the Flagstaff Regional Resilience Project, the City of Flagstaff, Arizona and its partners will implement a wildfire-focused project that will develop a transferable "hub and spoke" model for community-led Resilience Hubs and corresponding "spoke" activities, which include expanding air quality data and improving health outcomes for those affected by wildfire smoke/dust.
• The Home Electrification & Revitalization Opportunity, HERO, program in Rochester, New York will create sustainable, all-electric homes that incorporate air-source heat pumps, high levels of insulation and air sealing, heat pump water heaters, electric appliances, rooftop solar where feasible, and electric vehicle charging into houses rehabilitated through the City of Rochester's existing whole-house rehabilitation programs.
• The Washington State Department of Health will distribute water test kits, HEPA air purifiers and in-home water treatment systems to high-risk households in the Lower Yakima Valley, LYV, who are exposed to co-existing environmental stressors and nitrate contamination in groundwater and a pattern of deteriorating air quality. This project aims to reach upwards of 15,000 LYV residents to address these concerns.
The concern over groundwater contamination has been recognized since 2009. This LYV water is a drinking water source for 24,000 residents using private domestic wells.
More recently, in March 2023, the Yakima Valley was designated as highly impacted by air pollution based on existing air quality, demographic, and health data. Recent studies indicate elevated rates of asthma in area youth.
To see the full listing of all the selected 88 EJG2G projects and to learn more about EJG2G, click here.
President Biden has made achieving environmental justice a top priority of his administration. And in August 2022, Congress passed, and President Biden signed, the Inflation Reduction Act into law, creating the largest investment in environmental and climate justice in U.S. history.
EPA received $3 billion in appropriations to provide grants and technical assistance for activities advancing environmental and climate justice.
Under the Inflation Reduction Act, EPA has launched and expanded innovative programs to provide more support than ever before to communities that unjustly bear the burdens of environmental harm and pollution.
This includes the $177 million for the creation of 16 Environmental Justice Thriving Communities Technical Assistance Centers to remove barriers to federal resources and help communities pursue funding opportunities like those made available through Biden's Investing in America Agenda.
EPA has also launched and will award funds through the $550 million Thriving Communities Grantmaking Program before the end of 2023.
To learn more about environmental justice at EPA, visit: https://www.epa.gov/environmentaljustice
Featured image: Members of Accompanying Returning Citizens with Hope, Columbus, Ohio, April 28, 2022 (Photo courtesy ARCH Reentry via Facebook)