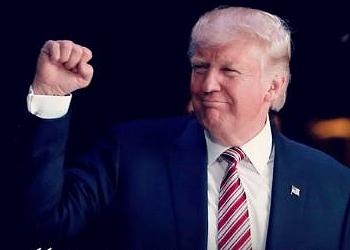 WASHINGTON, DC, November 9, 2016 (ENS) – Republican and climate denier Donald Trump has won the U.S. presidential election, changing the global balance of power on climate change, just as the annual UN climate change conference underway in Morocco works to implement the Paris Agreement on Climate, which entered into force November 4.
While his opponent, Democrat Hillary Clinton, supported the work of the Obama administration in making the climate a priority, Trump has called global warming a Chinese hoax.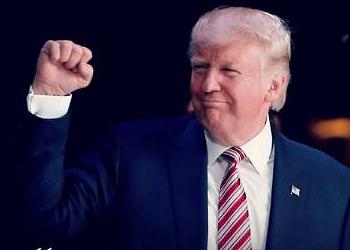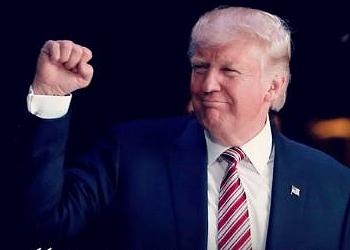 Trump has said he will undo all the regulations that President Barack Obama has put in place to reduce U.S. carbon dioxide emissions, including the Clean Power Plan, now before the courts.
Trump has said he wants to pull the United States out of the Paris climate accord. Under the agreement, the United States cannot withdraw for four years, but it is possible that the Trump administration could ignore that rule.
Trump has said he wants to repeal all federal spending on clean energy, including research and development for electric vehicles as well as for nuclear, solar and wind power.
With the Republicans in control of both Houses of Congress, this is doable.
President Trump could propose a bill preventing the U.S. Environmental Protection Agency from regulating carbon dioxide, CO2. A Republican Congress would almost surely pass such a bill.
Trump certainly is no fan of the EPA. "What they do is a disgrace," he has said.
If Congress agrees, he could overturn EPA regulations on mercury emissions, on smog and on coal ash, just for starters.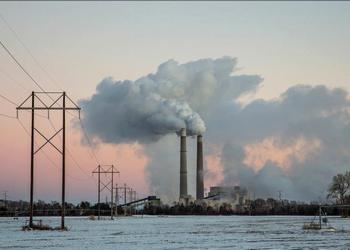 With a Republican Congress, this is definitely doable.
These policies would mean the U.S. will burn more coal, oil and gas, resulting in more air pollution and greenhouse gas emissions.
Meanwhile, at the Morocco climate conference on Tuesday Japan ratified the Paris Agreement, pledging to cut its greenhouse gas emissions by 26 percent from 2013 levels by 2030.
Ken Kimmell, president of the nonprofit Union of Concerned Scientists, said the biggest losers in this election are "truth, facts, and evidence-based decision."
Kimmell says the UCS will continue to stand in defense of science-based health and safety protections, working locally to build momentum for national action.
"We will continue to work with states to increase our use of clean energy and implement large-scale reductions in global warming pollution. Through our successes at the state and local level, we can help create a tipping point for action at the national level," said Kimmell.
"We will do everything we can to persuade the incoming administration that science is a critical foundation for good public policy," he said, "and that this election is not a mandate for rolling back progress on global problems, such as climate change."
Elizabeth Thompson, president of the nonprofit Environmental Defense Fund's EDF Action, lamented, "The outcome of this presidential race is deeply disturbing to those of us who work to protect our environment and advance a healthy and just society. Donald Trump's positions and rhetoric on environmental issues are in stark contrast to everything we stand for – and in complete contradiction to the realities of climate science."
"Mr. Trump should listen to the scientific experts on climate change and recognize that a clean energy transition is already underway. America's economic future depends on embracing this trend," said Thompson.
"As activists, we will continue to fight for our values, and seek to defend the environmental progress we have made in the last four decades," she said. "Indeed, we must now fight harder to keep our air and water clean, protect our land and oceans, and seek to solve the great crisis of climate change."
"We know that it won't be easy," acknowledged Thompson. "We can only hope the large majority of Americans who support strong protections for our environment can persuade the Congress to block any attempt to turn back our progress. We ask all Americans to join us."
As news of Trump's win reached Marrakech, civil society groups at the United Nations annual climate change talks reacted with alarm and determination not to allow Trump to derail global efforts to control the planet's rising temperature. 
"Whilst the election of a climate denier into the White House sends the wrong signal globally," said Jesse Bragg, from Boston-based Corporate Accountability International.  "The grassroots movements for climate justice – native american communities, people of color, working people – those that are at this moment defending water rights in Dakota, ending fossil fuel pollution, divesting from the fossil fuel industry, standing with communities who are losing their homes and livelihoods from extreme weather devastation to creating a renewable energy transformation – are the real beating heart of the movement for change."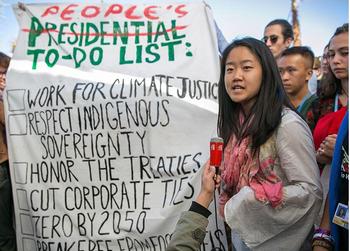 "We will redouble our efforts, grow stronger and remain committed to stand with those on the frontline of climate injustice at home and abroad," said Bragg. "In the absence of leadership from our government, the international community must come together redouble their effort to prevent climate disaster."
Wilfred D'Costa from the Asian Peoples' Movement on Debt and Development said, "For communities in the global south, the U.S. citizens' choice to elect Donald Trump seems like a death sentence. Already we are suffering the effects of climate change after years of inaction by rich countries like the U.S., and with an unhinged climate change denier now in the White House, the relatively small progress made is under threat."
"The international community must not allow itself to be dragged into a race to the bottom. Other developed countries like Europe, Canada, Australia, and Japan must increase their pledges for pollution cuts and increase their financial support for our communities," D'Costa said.
Jean Su from California-based Center for Biological Diversity said, "The Paris Agreement was signed and ratified not by a president, but by the United States itself. One man alone, especially in the 21st century, should not strip the globe of the climate progress that it has made and should continue to make."
"As a matter of international law, and as a matter of human survival, the nations of the world can, must, and will hold the United States to its climate commitments," said Su. "And it's incumbent upon U.S. communities to unite and push forth progressive climate policies on a state and local level, where federal policy does not reign."
"Africa is already burning," said Geoffrey Kamese from Friends of the Earth Africa. "The election of Trump is a disaster for our continent. The United States, if it follows through on its new president's rash words about withdrawing from the international climate regime, will become a pariah state in global efforts for climate action. This is a moment where the rest of the world must not waver and must redouble commitments to tackle dangerous climate change."
Copyright Environment News Service (ENS) 2016. All rights reserved.