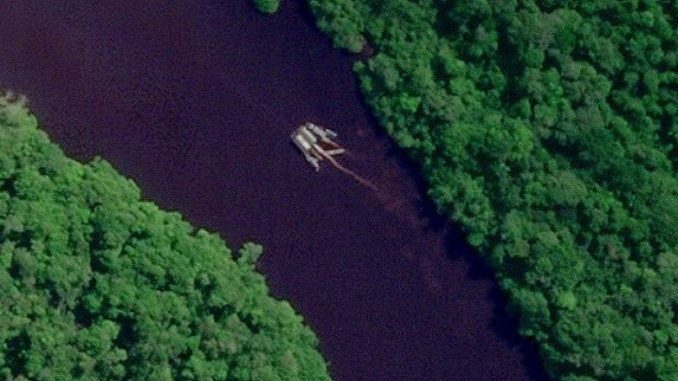 LIMA, Peru, July 23, 2021 (ENS) – Illegal gold mining is a widespread problem in the southern Peruvian Amazon; in the Madre de Dios region it has caused both river contamination and extensive deforestation.
Gold mining outside the law also is happening in the northern Peruvian Amazon's Loreto region, which borders Brazil to the east, Colombia to the northeast and Ecuador to the northwest.
There, illegal gold mining is not causing deforestation, but it is contaminating important water resources.
Identifying this type of river-based mining is difficult because the small mining boats are mobile and imperceptible to medium and even high-resolution satellites.
But the MAAP project is well equipped with satellite data and the determination to find them. The Monitoring of the Andean Amazon Project, MAAP, is at the forefront of the field of high-tech, real-time monitoring by satellite.
A joint project of the nonprofit Amazon Conservation Association based in Washington, DC and Conservación Amazónica-ACCA based in Lima, Peru, the groups' mission is to unite science, innovation, and community to protect the western Amazon, which the groups call "the greatest wild forest on Earth."
Launched in 2015, MAAP's application of satellite technology from multiple sources delivers actionable information that provides a transformational tool for governments and local people to rapidly detect deforestation as it is happening.
MAAP currently covers 83 percent of the Amazon in five countries: Peru, Brazil, Colombia, Ecuador and Bolivia,
In MAAP #140, researchers test a novel technique based on tasking very high-resolution specialized satellites to detect illegal gold mining in the rivers of Loreto.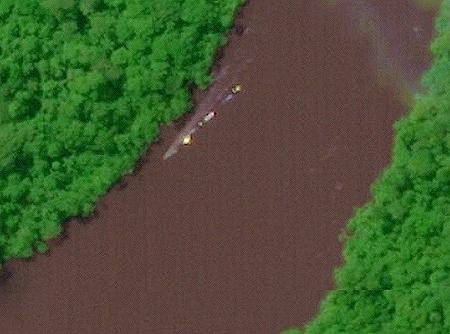 MAAP uses Skysat data from the innovative company Planet to detect illegal mining boats in the Nanay and Pintuyacu rivers, the main sources of drinking water for the Loreto's capital city of Iquitos.
Planet's fleet of 200 Earth-imaging satellites, the largest in history, images the whole Earth land mass daily, allowing Planet to offer the highest frequency satellite data commercially available to power decision-making in agriculture, forestry, mapping, and government.
NASA has expanded the Amazon Conservation Association's contract with their Commercial SmallSat Data Acquisition, CDSA, Program to provide access to PlanetScope imagery for scientific research use for all U.S. federal civilian researchers and National Science Foundation funded researchers, including their contractors and grantees – roughly 280,000 eligible users.
Since Planet's first contract with NASA in 2019, scientists have leveraged Planet imagery for research projects focused on climate change, biodiversity loss, and complex sustainability problems.
In the first half of 2021, researchers utilizing Planet imagery via NASA CSDA have monitored the melting summer ice in Greenland, evaluated corn and soybean yields at the sub-field scale, mapped snow-covered areas via machine learning, and investigated the causes behind the massive Chamoli landslide in India.
"Responding to today's climate crisis and the loss of biological diversity is urgently important, and the Earth observation community plays a critical role," said Robbie Schingler, Planet's co-founder and chief strategy officer.
"It is imperative that researchers have access to the best tools that allow them to gain a deeper understanding of our changing planet," Schingler said. Planet will be hosting a free live webinar to share more about data access through the NASA CSDA Program on Friday, August 6, 2021 – register here!
Planet is expanding its partnership with Esri, the global market leader in GIS software. Esri will be reselling satellite imagery, extending access to Planet's high cadence data set to the largest GIS community. With this new agreement, Esri customers can now directly buy Planet imagery.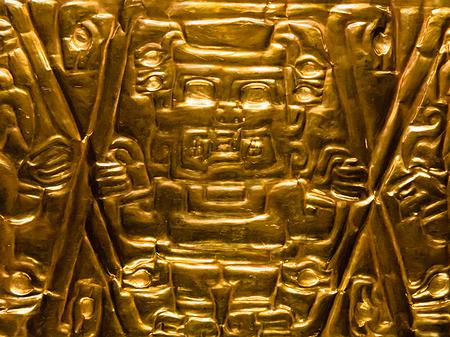 MAAP scientists conclude that this new technique has great potential for Peruvian public institutions and local actors to detect and respond to illegal activity in real time with appropriate measures.
In 2019, the Peruvian government launched an illegal gold mining crackdown known as Operation Mercury, to combat the rampant and illegal deforestation, human trafficking, and other illicit activities that happen as the result of an illegal gold mining camp.
Using MAAP satellite imagery to identify and locate the illegal gold mining operations, this two-week-long crackdown was a collaboration between 1,200 Peruvian police, 300 soldiers and 70 prosecutors.
As a result, in a December 2020 report, MAAP showed that there was a 78 percent decrease in gold mining deforestation across six sites in the Peruvian Amazon after Operation Mercury.
Gold mining deforestation also decreased by 90 percent in La Pampa, a region where illegal mining activities were a major threat.
"If we weren't doing this in La Pampa, this whole area would have been obliterated by now. These areas would be out of control. I think we have concrete examples of avoided deforestation, says MAAP Director Dr. Matt Finer, a senior research specialist with the Amazon Conservation Association who has 15 years of experience working in the Amazon.
The neighboring countries of Colombia and Bolivia experience the same problem of gold mining in rivers, Finer says, so there is potential to replicate this model in other Amazon countries.
The MAAP #140 report was conducted with technical assistance from USAID, via the Prevent project. This initiative is working with the Government of Peru, civil society, and the private sector to prevent and combat environmental crimes in Loreto, Ucayali and Madre de Dios, so as to conserve the Peruvian Amazon.
— ENS Staff with reporting by Dr. Matt Finer
Featured image: Mining boats in Peru's Nanay River, in the Alto Nanay-Pintuyacu-Chambira Regional Conservation Area. March 20, 2021, (Image: Skysat, Planet, Analysis: MAAP/Amazon Conservation)