Romania Pledges to Protect Its Virgin Forests
BUCHAREST, Romania, December 21, 2011 (ENS) – Virgin forests in Romania will receive the status of protected areas and the Romanian Ministry of Environment and Forests will work with the global conservation organization WWF to identify, map and protect virgin forests.
These actions are specified in the Memorandum of Understanding signed Tuesday by the Minister of Environment and Forests Laszlo Borbely and WWF two months after the launch of WWF's campaign to save Romania's virgin forests.
"This protocol represents a commitment that next year we will finalize the mapping of virgin forests and include them in a different category, which would give them more protection, so that no human interventions will be permitted in these forests ever again," said Borbely.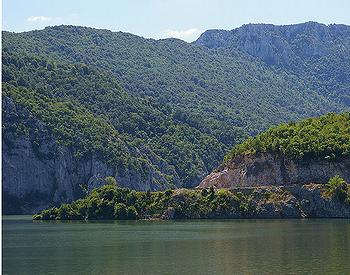 Virgin forest on the Danube River in Romania (Photo by ioanap3)
More than 100,000 people signed a petition in support of the cause, helping put under protection Romania's virgin forests, which represent up to 65 percent of the virgin forests remaining in Europe, outside of Russia.
"I congratulate WWF for the campaign, for raising over 100,000 signatures in such a short time. This impressed us all," the minister said.
The agreement stipulates in detail what actions will be taken to ensure legal protection of Romania's most important and valuable forests.
"The fate of virgin forests in Romania is now, for a little while, in the hands of the experts. We have a real opportunity to help the authorities prove that they can implement the necessary measures beyond the statement," said Costel Bucur, forests coordinator of WWF's Danube-Carpathian Programme in Romania.
"Three important steps need to be taken to speak of real protection of virgin forests – the prohibition of any human intervention, urgently identifying and mapping virgin forests, using clear criteria, and ensuring compensation payments for private forests owners," said Bucur.
To solve the problem of compensations, the Ministry of Environment and Forests and WWF Romania intends to submit a proposal to the European Commission to include compensation payments for virgin forests owners in the programming period 2014 – 2020.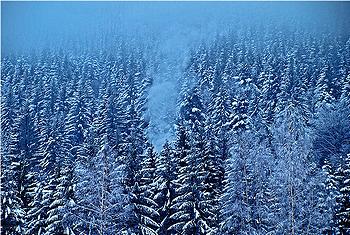 Forest at Poiana Brasov, a popular Romanian ski resort and tourist center (Photo by Vlad Aryicu)
In the short term, the Ministry of Environment and Forests and WWF Romania will identify alternative financial mechanisms to compensate the owners of virgin forests for leaving their trees standing.
According to the agreement, representatives from the Ministry of Environment and Forests will meet with WWF quarterly to review the state of implementation of the protocol.
WWF Romania will participate with expertise in drafting legislative documents and mapping virgin forests, the cost of providing this service being a minimum of 100,000 euros.
"With this Memorandum of Understanding, we guarantee to obtain protection for the 13,000 living species in virgin forests and, perhaps more importantly, we prove that ordinary people can change our country. The authorities have today recognized the voice of the community," said Magor Csibi, country manager of the WWF Danube-Carpathian Programme in Romania.
"Right now, we have reasons to celebrate, but starting tomorrow we must continue to act as a united community, turning our attention to other issues, equally important," said Csibi.
Virgin or old growth forests are untouched by humans, the last places where nature survives in its pure state. They are complex systems where seedlings, young, mature and old trees are interspersed by large, old live trees.
Dead trees and decaying logs are just as important as the living trees, building up an environment that is home for many different plants and animals.
WWF said in a statment announcing the agreement, "Virgin forests are an important part of Europe's natural patrimony and were lost mostly due to bad management. Their scientific, educational, and ecological value is undisputed."
Copyright Environment News Service (ENS) 2011. All rights reserved.
© 2011 – 2012, Jim Crabtree. All rights reserved.