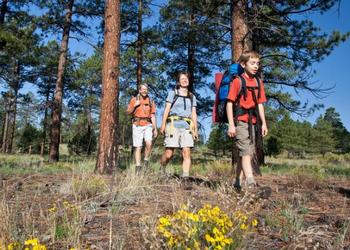 DENVER, Colorado, July 18, 2018 (ENS) – A new poll by the Center for Western Priorities shows the growing influence of the Outdoor Voting Bloc in Mountain West swing states. Candidates who listen to these voters will hear strong opposition to opening more public lands for energy development, rolling back regulations on oil and gas drilling and mining, and reducing the size of national monuments.
Released today, the Winning the West 2018 poll was conducted for the second consecutive election cycle in Colorado, Montana and Nevada, and for the first time in Arizona and New Mexico.
It shows how issues involving public lands, parks and wildlife play a major role in moving Western voters to the polls and influence the candidates they choose.
This year, the Mountain West will host important races for governor, for the U.S. Senate, and for the U.S. House of Representatives, with Arizona, Colorado, Montana, Nevada, and New Mexico looming as showdown states.
Trump Administration Actions on Public Lands Unpopular
The poll found recent Trump administration proposals on public lands are unpopular in every state surveyed.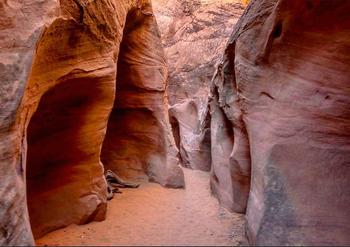 * – 74 percent of voters – including a majority of Republicans, Democrats, and Independents – oppose reducing the size of Bears Ears and Grand Staircase-Escalante National Monuments.
* – 70 percent oppose opening public lands close to national parks and monuments for oil and gas drilling.
* – 67 percent oppose increasing public land available for oil and gas development by reducing conservation efforts on behalf of potentially endangered wildlife, like the sage-grouse.
* – 64 percent oppose rolling back environmental regulations on oil and gas development.
The net effect of its recent policies leaves the Trump administration with a 27 percent approval rating on handling public lands issues with Mountain West swing state voters, according to the poll.
Backlash against recent administration actions has taken a toll on the public's opinion of U.S. Interior Secretary Ryan Zinke, whose approval rating is upside down in all five of the Western states polled, including his home state of Montana.
"In 2016 we saw the rise of public lands and the outdoors as a wedge issue in several competitive races in the Mountain West," said Jennifer Rokala, executive director of the Center for Western Priorities. "Now, with a peaking voter backlash against efforts to drill and mine recklessly on public lands or shrink popular national monuments, we expect to see outdoor issues playing an even more decisive role in this year's elections."
Outdoor Recreation, Renewable Energy Favored over Mining, Drilling
The poll found Mountain West voters place a heightened importance on supporting the outdoor recreation economy.
* – 81 percent of voters think outdoor recreation will be important to the future of their state's economy.
* – 80 percent believe the presence of public lands and the local outdoor recreation lifestyle are important to attracting good jobs and innovative companies to the state.
When it comes to energy development, 84 percent of voters – including a majority of Republicans, Democrats, and Independents – favor investments in the development of renewable energy sources like wind, solar, and geothermal.
55 percent oppose increasing oil and gas development on public lands.
Where energy development does occur on public lands, voters want to see common sense safety protections.
On public lands:
* – 76 percent support requiring mining companies to pay taxpayers a royalty for extracting minerals.
* – 70 percent support increasing the royalties that companies pay to taxpayers for extracting oil, gas, and coal. * – 89 percent support requiring oil and gas companies to detect and repair natural gas leaks in drilling equipment .
Meet the Outdoor Voters
While the importance of public lands is found across all voters surveyed, seven groups of persuadable voters emerge as particularly important to candidates looking to win elections in Mountain West states and districts. They are:  millennial parents, empty nesters, dedicated anglers and hunters, casual outdoor recreation enthusiasts, cable news watchers, social media users, and ticket splitters.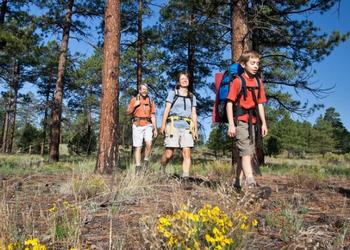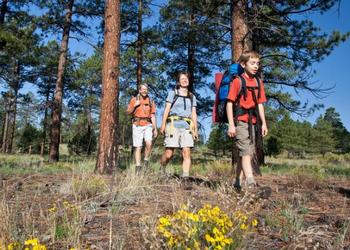 Majorities exceeding 80 percent across all seven groups view public lands issues as important in deciding which candidate to vote for.
Between 60 and 75 percent said they tend to vote for candidates who align the closest to their point of view on public lands.
A strong majority of voters in the seven groups, ranging between 69 and 76 percent, reported they are motivated to vote when public lands are threatened.
"You cannot truly understand the Western electorate without knowing about the outdoor voting tendencies that run strong across all voters," said Brian Gottlieb, founder and president of Gottlieb Strategic Research, which conducted the poll.
"We see those tendencies especially strong among these seven groups of voters, which are less partisan and less ideological than traditional partisan break-downs. These outdoor voters are all persuadable in one way or another, meaning a politician would be smart to listen to their views of public lands when trying to build a winning coalition in the West," said Gottlieb.
The outdoor voter groups identified in the poll expect their candidates to take a balanced approach to managing conservation, recreation, and responsible energy development.
Majorities of voters in each group said they would likely vote for a candidate who says conservation is key to the West's economy, whether that candidate is a Democrat or Republican.
Conversely, strong majorities in each group were unlikely to vote for a Democrat or Republican who prioritizes energy development over conservation.
The Winning the West poll included 2,500 online interviews of likely 2018 voters in Arizona, Colorado, Montana, Nevada, and New Mexico in June. The margin of error is +/- 2 percent for all voters and +/- 4.4 percent per state.
The complete Winning the West poll results for each of the five states surveyed are available here.
Poll results caution both Democratic and Republican candidates running for office in the Mountain West against moving towards extreme positions on public lands.
Majorities in every outdoor voting group, with the exception of millennial parents, were unlikely to vote for a Democrat who says energy resources should not be developed on public lands.
And even stronger majorities from every group were unlikely to vote for a Republican who says there are too many public lands.
In addition to the poll, the Center for Western Priorities' Winning the West 2018 will conduct focus groups with voters and analyze social media trend data from the last two years, looking at the conversations around public lands.
The updated WinningTheWest2018.org site along with online issue ads running from July through October are intended to educate candidates and campaigns about how important it is to show support for public lands and access to the outdoors, particularly among persuadable voters in Mountain West swing states.
Copyright Environment News Service (ENS) 2018. All rights reserved.