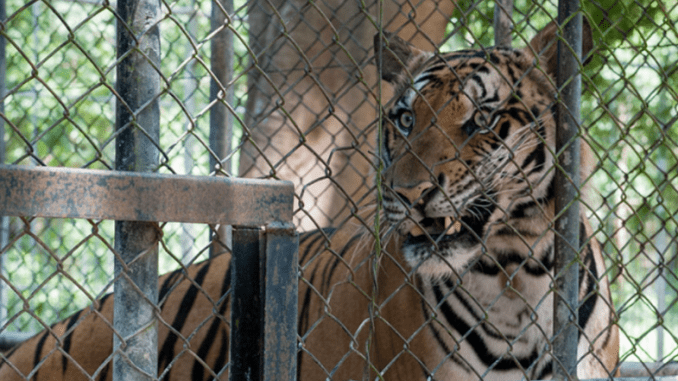 BEIJING, China, February 12, 2022 (ENS) – The endangered animals and plants protected by the global treaty known as CITES, the Convention on International Trade in Endangered Species, now have another layer of protection. It comes in the form of attention from the international police force Interpol, which is backing CITES in the enforcement of its regulations.
Interpol has just released the first set of results from Operation Golden Strike, which ended late last year. The operation targeted the criminals and networks smuggling protected wildlife from Africa to Asia.
Operation Golden Strike is funded by the government of China, Interpol disclosed.
"Operation Golden Strike has provided a platform for the participating countries to take action in synchronicity, signaling the strong resolution of police authorities in combating such crimes," said Duan Daqi, who heads Interpol's National Central Bureau in Beijing.
To date, Golden Strike has chalked up the seizures of several thousand wildlife products and the identification of some 100 suspects across 23 countries. All these successes have triggered worldwide arrests and further investigations linked to wildlife trafficking, Interpol says.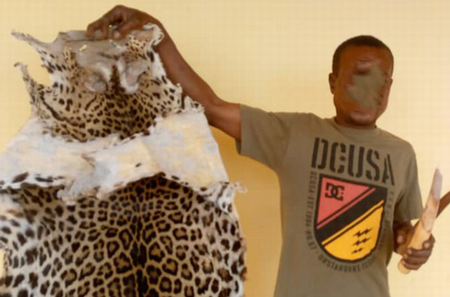 A sample of Golden Strike seizures so far include:
– 1,202 ivory pieces weighing more than four tonnes
– 423 kg and 78 scales of pangolin species
– 50 rhino horns weighing 72 kg
– 46 kg totoaba fish bladders
– More than 3,785 pieces and 52 kg of mollusks
– 42 shark teeth
– 33 red corals
– 1,336 other CITES-protected species
– Live specimens including: three turtles and tortoises
– More than 120 birds
The operation focused on species that are protected under the Convention on International Trade in Endangered Species of Wild Fauna and Flora, CITES.
Making it easy for the two organizations to extend their collaboration, the next CITES meeting is taking place in Interpol's home city of Lyon, France.
Berangere Abba, France's secretary of state for biodiversity, encourages France to be a leader in the field of wildlife conservation. She said, "CITES is one of the most effective international conventions for protecting global biodiversity by combating wildlife trafficking. For this reason I am very happy that France is hosting the meeting of its Standing Committee in the Metropolis of Lyon in March 2022."
"Once again, after having organized the World Conservation Congress in Marseille with the IUCN, France sets up the scene to advance the protection of biodiversity globally. We cannot act alone on a phenomenon of this magnitude," Minister Abba said.
The 74th meeting of the CITES Standing Committee in Lyon in March will bring together members and observers to review strategic, policy and species-specific items affecting the implementation of the Convention.
In preparation for the 19th meeting of the Conference of the Parties to CITES (CoP19) set for November 2022 in Panama, the Standing Committee will discuss:
– A possible new resolution on CITES and international forest policies;
– the potential role of CITES in reducing the risk of future zoonotic disease emergence associated with international wildlife trade;
– engagement of indigenous peoples and local communities and livelihoods in matters related to conservation and sustainable use of wild fauna and flora;
– compliance and enforcement matters related to Malagasy ebonies, palisanders and rosewoods, and totoaba fish; and
– reports on jaguars, eels, seahorses, marine turtles, rosewoods, west African vultures, pangolins, sharks and rays.
Enforcement Takes Good Information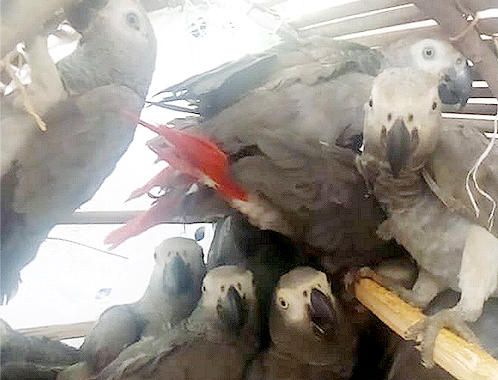 In the run-up to the tactical phase of Operation Golden Strike, countries worked together to identify Interpol-wanted fugitives known to travel frequently between Africa, Asia, the United States and France. They were looking for those known to be involved in trafficking ivory, rhino horn, pangolin and tiger parts between the two continents.
Intelligence shared among the 23 participating countries ahead of operations enabled investigators to target emerging wildlife trafficking routes.
In the August-September 2021 tactical phase, officers conducted inspections at roadblocks and land, sea and airport border points.
Interpol's Director of Organized and Emerging Crime Ilana de Wild says wildlife crime must be fought with strength and determination. "Strong, coordinated responses such as operation Golden Strike are needed to address the activities of transnational organized crime groups involved in wildlife crime and to disrupt illegal trade chains across range, transit and destination states," she said.
"The world's fourth largest illegal trade – wildlife and forestry crime – goes hand in hand with tax evasion, corruption, money laundering and even murder," she warned, "with organized crime groups using the same routes to smuggle protected wildlife as they do people, weapons, drugs and other illegal products."
Featured image: A captive endangered tiger found during the Wildlife Trafficking Investigative Media Workshop, September 26, 2018, Ratchaburi, Thailand. (Photo by Wiraporn Srisuwanwattana courtesy USAID Asia)