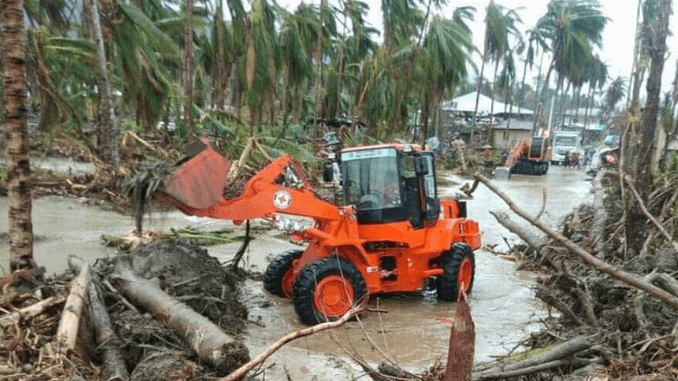 MANILA, Philippines, January 6, 2022 (ENS) – A health crisis is gathering strength in the eastern Philippines after Super Typhoon Rai, locally called Odette, destroyed hospitals and affected more than 7.3 million people across the island chain.
The International Federation of Red Cross and Red Crescent Societies, IFRC, is scaling up critical health care on islands devastated by the typhoon to prevent further spread of COVID-19, and deadly waterborne diseases including gastroenteritis and acute watery diarrhea.
Philippine Government agencies report there have been more than 400 cases of diarrhea and gastroenteritis in typhoon-affected areas, with 141 health facilities damaged by the storm.
Philippine Red Cross Chairman Richard Gordon said, "Philippine Red Cross health teams are providing vital care at emergency medical tents on Siargao Island, boosting health services at the hospital, which was severely damaged by the typhoon, losing much of its roof."
"We're urgently sending more health teams, hygiene kits and resources, including safe water supplies and water filtration systems to Siargao island, Cebu, Palawan and Bohol, to prevent the spread of disease," Gordon said.
The IFRC Head of Philippine Delegation Alberto Bocanegra, said, "It is extremely concerning that people have been getting very sick and even dying in areas smashed by this typhoon, which has left millions without access to clean drinking water, hospitals and health facilities."
"Red Cross is urgently ramping up healthcare and providing clean water to prevent severe illness and death from diseases like gastroenteritis and diarrhea," Bocanegra said.
IFRC is appealing for 20 million Swiss francs to provide more than 400,000 people with immediate relief, including food supplies, restored access to clean water, and longer-term support to help families rebuild their homes and shattered livelihoods.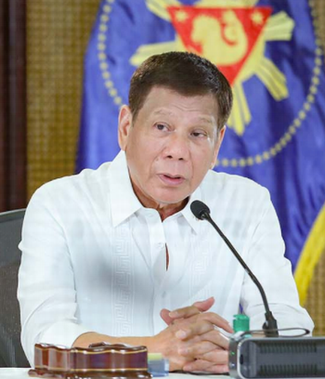 President Rodrigo Duterte expressed his gratitude to different charitable and financial institutions, as well as to individuals for their contributions as the country responded to the devastation caused by Typhoon Odette in December 2021.
"Private individuals and entities who really contributed to fund the rehabilitation or the emergency use of the money to make the load, the burden on the shoulders of the people there out there, more lighter to bear as the day progresses," President Duterte said during his weekly Talk to the People aired Wednesday.
He particularly thanked the World Bank for its "charitable spirit" for lending the government money as it addresses the effects of the disaster.
He also recognized the contributions of his Cabinet members, who have provided assistance one way or another, to enable the people to stand again and rebuild their lives.
President Duterte wants government agencies involved in distribution of cash assistance to communities affected by Typhoon Odette to fast track the release of the subsidies to ease the misery of the people and for them to start rebuilding their lives.
Featured image: Philippine Red Cross Chairman and CEO Senator Dick Gordon deployed PRC payloaders to conduct clearing operations to make way for more relief efforts. Municipality of Libagon, Southern Leyte. January 3, 2022 (Photo courtesy Philippine Red Cross)