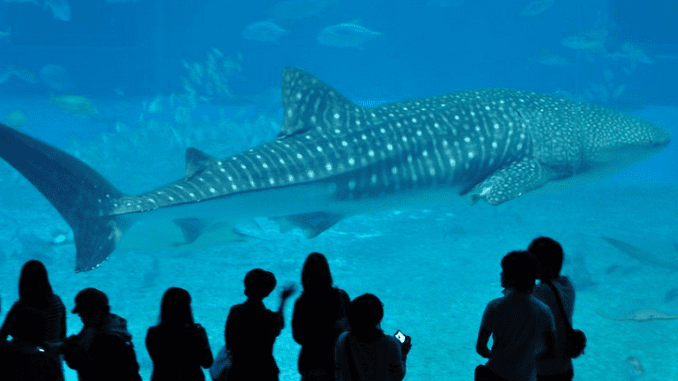 BURNABY, British Columbia, Canada, September 25, 2021 (ENS) – More than one-third of all sharks and rays in the world's oceans are now at risk of extinction because of overfishing, finds a new study re-assessing their risk status on the authoritative Red List of Threatened Species compiled by the International Union for Conservation of Nature, IUCN.
The 24 co-authors on this analysis are led by Nicholas Dulvy, co-chair of the IUCN Shark Specialist Group and Canada Research Chair in Marine Biodiversity and Conservation at Simon Fraser University in British Columbia, where a handful of the other scientists on this study also are based.
Other authors are shark and ray experts from: Queensland, Australia; Dubai, UAE; Wellington, New Zealand; Cambridge, UK; Sri Lanka; Chennai, India; Ceara, Brazil; Florida; Indiana; and Georgia.
In this first global reassessment, the scientists measured 1,199 shark, ray, and chimaera species against IUCN Red List criteria and found 391 (32 percent) qualify as Critically Endangered, Endangered, or Vulnerable. Species classified in these three IUCN categories are considered threatened with extinction.
The authors concluded that a disproportionate threat to sharks and rays exists in the tropics, risking the loss of ecosystem functions and services.
They warned, "Three species not seen in >80 years are Critically Endangered (Possibly Extinct)."
And they determined that, "The depletion of these species has been driven by continuing demand for human food."
The at-risk group of species includes chimaeras, which are fish related to sharks and rays. The experts found that the number of threatened species has doubled since the first global assessment in 2014, and the number of endangered and critically endangered species has more than tripled.
This shark and ray population extinction is a crisis, but it's not new.
In 2009, the first study to determine the global conservation status of 64 species of open ocean, or pelagic, sharks and rays revealed that 32 percent were threatened with extinction, primarily due to overfishing, according to the IUCN Shark Specialist Group.
Amidst the World's Many Crises, the Extinction Crisis is Urgent
The wildlife conservation group WWF is calling on governments and regional fisheries bodies to act immediately to stop overfishing and prevent a global extinction crisis.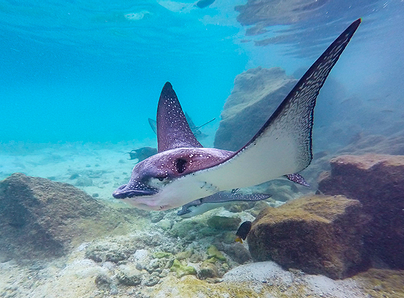 "The alarm bells could not be ringing louder for sharks and rays," said Dr. Andy Cornish, leader of WWF's global shark and ray conservation program.
"We are on the cusp of starting to lose this ancient group of creatures, species by species right here, right now. Starting now, we need far greater action by governments to limit fishing and bring these functionally important animals back from the brink," Dr. Cornish urged.
"This is a pivotal moment in time. If we act now, we still have a good chance to save these predators that play such an important role in ocean health. However, if the status quo continues with slow incremental improvements in management, nobody should be surprised when shark and ray species start disappearing on our watch," he warned.
The most endangered sharks and rays will need recovery plans that reduce accidental death or entanglement in fishing gear.
For those species that can still sustain fishing, well-enforced science-based catch limits can prevent declines and even lead to recoveries.
Where catch limits are not feasible, protecting critical habitats for sharks and rays and reducing accidental death or entanglement in fishing gear can curb overfishing.
A critical part of ending overfishing is effective monitoring of catches and fishing activities at sea. To that end, WWF is promoting the use of camera systems and vessel monitoring systems on board industrial fishing vessels to improve compliance and collect more accurate information for scientific analyses.
Traceability, a Key to Protection
Today at the World Fisheries Congress in Australia, the internationa wildlife trade monitoring charity TRAFFIC presented SharkTrace: a suite of innovative apps to help tackle this shark and ray population catastrophe.
SharkTrace uses technology to trace species from capture to consumption. Its simple, user-friendly, and cost-effective apps were designed for use onboard fishing vessels, in fish processing plants, and aboard transport vehicles to ensure transparency throughout the supply chain.
"Knowing when, where, how and who caught a shark product and every part of its journey to the consumer is vital to halt the free-fall decline in shark and ray populations, but there has been no dedicated trade-based mechanism to identify shark products from legal sources until now," Glenn Sant, TRAFFIC's Senior Advisor – Fisheries trade, said.
Over the coming months and years, TRAFFIC will conduct further at-sea trials across Asia and Africa while working with industry and governments to adopt SharkTrace to assist their management of shark and ray fisheries and trade.
"As we further progress SharkTrace to a roll-out phase we will be looking for take-up by fishers, seafood traders, governments and consumers. We look forward to hearing of their interest and working with them in the coming years," Sant said.
These apps add to the suite of tools created by TRAFFIC in 2021 to enhance traceability and sustainability in the shark trade, including the world's first-ever 3D-printed shark fins.
The replica fins represent a dozen regularly traded sharks, eleven of them CITES-listed species, including Great Hammerhead, Oceanic Whitetip, and Silky sharks, created from 3D scans of real dried shark fins.
Ensuring shark and ray products derive from sustainable and legal sources is the responsibility of fishers, managers, traders, consumers and governments. Sant says SharkTrace will support legitimate traders to demonstrate that their products are legal and meet CITES wildlife trade regulations. Positively identifying legal products will help expose illegal catch taken from poorly managed fisheries, he explained.
Dr. Nicholas Dulvy, the professor at Simon Fraser University who led the IUCN Shark Specialist Group assessment, said, "Governments could be taking advantage of where traceability systems are being developed for shark and rays, introducing such systems as a backbone to better monitoring, assuring compliance with management measures and a general heightened level of transparency within the trade of shark and ray products."
Featured image: Children watch a whale shark in Japan's Okinawa Aquarium, November 15, 2011 (Photo by Rick Wallace)
© 2021, News Editor. All rights reserved.