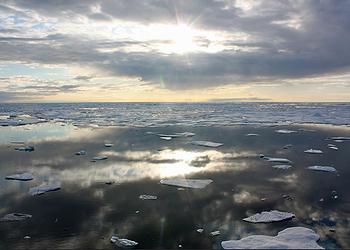 WASHINGTON, DC, December 20, 2016 (ENS) – President Barack Obama is about to invoke a seldom-used provision of a 1953 law that gives presidents the power to withdraw U.S. waters from future oil and gas leasing, said two people who spoke to Bloomberg News anonymously because the decision has not yet been announced. It is expected this week.
To block the sale of new offshore drilling rights in much of the U.S. Arctic and parts of the Atlantic Ocean, Obama is poised to use the obscure law – section 12(a) of the Outer Continental Shelf Lands Act – which has governed energy development in U.S. coastal waters since 1953.
The brief provision empowers presidents to "from time to time, withdraw from disposition any of the unleased lands of the outer continental shelf."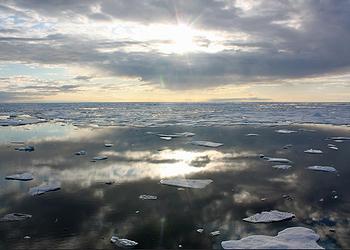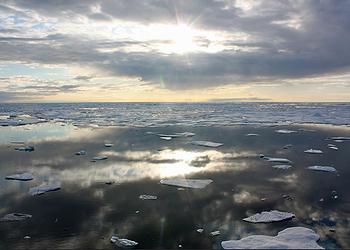 Obama's action is not expected to affect drilling or production under existing leases, nor does it affect waters under state jurisdiction.
The incoming administration of President-elect Donald Trump is frankly going after all the natural resource extraction they can – especially oil and gas.
Trump's cabinet is stocked with fossil fuel development and production experts, most controversially, ExxonMobil CEO Rex Tillerson, who has been nominated as secretary of state.
Though the Outer Continental Shelf Lands Act may be obscure, previous presidents have used it to permanently protect U.S. waters from oil and gas leasing three times.
In the past Obama has used the law to withdraw three areas from future oil and gas leasing – Alaska's salmon-rich Bristol Bay, part of the Arctic's Chukchi Sea, and, most recently, Bering Sea waters cherished by Alaska Natives.
Environmentalists have been urging Obama to invoke that law again before leaving office to protect the U.S. Atlantic and Arctic from oil and gas development.
"We think this is a moment in time," Niel Lawrence, Alaska director of the Natural Resources Defense Council, told Bloomberg in May. "The last big thing this administration can do is take off the table the places where the government is not in the oil business, where the communities are not reliant on it, where the infrastructure isn't in place and where the oil couldn't come for 25 or 30 years."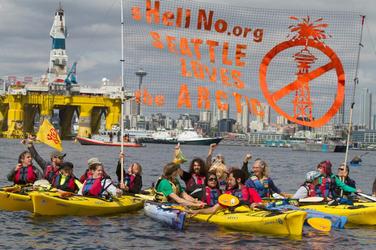 The rich natural resources of the U.S. Arctic include an estimated 27 billion barrels of oil and 132 trillion cubic feet of natural gas.
President Obama, speaking at the Our Ocean conference in Washington, DC, designated the Northeast Canyons and Seamounts Marine National Monument – the first deep sea monument off the continental United States.
On ocean conservation, the president said at the time, "Dangerous changes in our climate, caused mainly by human activity; dead zones in our ocean, caused mainly by pollution that we create here on land; unsustainable fishing practices; unprotected marine areas, in which rare species and entire ecosystems are at risk – all those things are happening now. They've been happening for a long time."
"So if we're going to leave our children with oceans like the ones that were left to us, then we're going to have to act. And we're going to have to act boldly," Obama urged.
Obama has already banned sales of new oil and gas leases in the Arctic, Atlantic and Pacific from 2017 to 2022.
But he now is expected to put designated areas out of bounds for oil exploration and production indefinitely.
Canada is expected to join the United States in this action, after a joint announcement by Canadian Prime Minister Justin Trudeau and President Obama in March that they would collaborate on Arctic management and ocean protection.
A President Trump might try to rescind Obama's withdrawals, but legal challenges may meet with stiff resistance.
Said the NRDC's Lawrence, "Congress didn't give the president that power to undo a withdrawal."
Greenpeace spokesman Travis Nichols expressed gratitude for the anticipated protections.
"If true, millions of people around the world will be grateful to President Obama for permanently protecting much of the Arctic and the Atlantic coasts from catastrophic oil exploration and development," Nichols said. "We know now, more clearly than ever, that a Trump presidency will mean more fossil fuel corruption and less governmental protection for people and the planet, so decisions like these are crucial."
Nichols says President Obama should do this and much more, especially in the Gulf of Mexico, to prevent any new fossil fuel infrastructure that would lock in the worst effects of climate change.
"The logic of the Paris Climate Agreement and overwhelming scientific evidence mandate that oil production must peak and swiftly decline in the next few years," he said, "if we're going to slow this disaster."
"We already have more oil than we can afford to burn and continued drilling will only hurt us all in the long run."
However, the American Petroleum Institute, an industry trade group, has denounced any limitation on drilling as "short-sighted."
Copyright Environment News Service (ENS) 2016. All rights reserved.