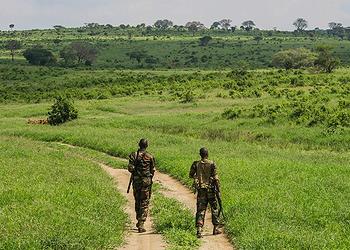 LYON, France, December 30, 2016 (ENS) – Environmental crime is a national priority for at least 80 percent of countries, with the majority reporting new and more sophisticated criminal activities that increasingly threaten peace and security, finds a new survey by INTERPOL and UN Environment (UNEP).
Some 70 countries were surveyed for their new joint report, "Environment, Peace and Security – A Convergence of Threats," released earlier this month at the Law, Justice and Development Week 2016 hosted by the World Bank in Washington, DC.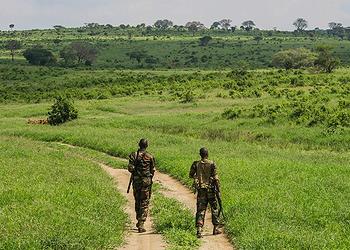 The report focuses on the links between global environmental crime, valued at US$91 to 258 billion annually, and other criminal activities, including organized crime and terrorism.
More than 60 percent of countries surveyed report that they are witnessing new environmental crimes or methods of operation, indicating growing sophistication by transnational organized crime groups.
In addition, 84 percent reported a convergence with other serious crimes, such as corruption (42 percent), counterfeiting (39 per cent), drug trafficking (36 percent), cybercrime (23 percent) and financial crime (17 percent).
INTERPOL Secretary General Jürgen Stock said, "Environmental crime is transnational in scope and insidious in nature. It robs governments of much-needed revenues, people of their livelihoods, and communities of peace and security."
"The international community needs to support a comprehensive approach by following rhetoric with action, policy with implementation and law with enforcement," said Stock.
The report found that some non-state armed groups, terrorist groups and criminal networks fund their activities by exploiting natural resources in conflict areas, posing a serious threat to peace and security. It is estimated that at least 40 percent of internal conflicts have a link to natural resources.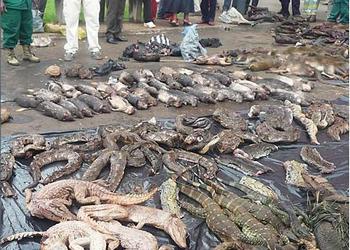 "The time has come to meet the threat of environmental crime with a coordinated response from member states, international organizations and the United Nations. Such a response must address the need for improved information sharing, enhanced protection of civilians, better law enforcement and a deeper understanding of the drivers of conflicts," said Erik Solheim, who heads the UN Environment agency, formerly the UN Environment Programme, UNEP.
With environmental crime sometimes viewed as an alternative to poverty for low-income populations, their financial needs are exploited by criminal groups who rely on them for poaching and illegal logging, fishing or mining.
The report recommends a multidisciplinary approach to tackling environmental crime; greater information exchange across sectors; increased focus on the implementation of environmental policy; and stronger financial support, including through Official Development Assistance.
The report's publication follows the resolution adopted at the 71st session of the UN General Assembly in November 2016 which calls for enhanced cooperation between the UN and INTERPOL against transnational crime and terrorism.
Copyright Environment News Service (ENS) 2016. All rights reserved.