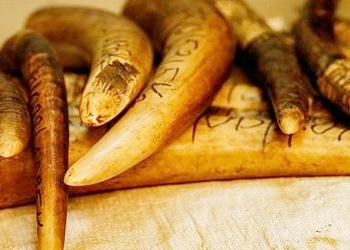 BRAZZAVILLE, Republic of Congo, June 2, 2017 (ENS) – Northern Congo's infamous elephant poacher and ivory trafficker Daring Dissaka, 39, has been convicted and sentenced to five years in prison.
Connected to international ivory networks, Dissaka's imprisonment represents another significant step forward for the Republic of Congo's justice system and forest elephant conservation in Central Africa, according to Zanne Labuschagne, the Congo representative of the nonprofit Wildlife Conservation Society, based in New York.
A group of investigators and legal experts, who make up the Wildlife Crime Unit, WCU, employed by the Nouabale-Ndoki National Park to follow up on wildlife crime cases, have been tracking Dissaka's whereabouts since September 2016.
After a string of successful operations, the "Daring" network was finally identified and infiltrated.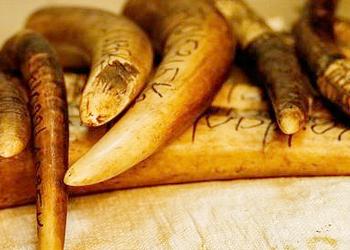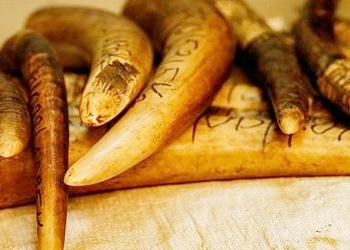 In January 2017, a WCU-informed police raid seized 70 kilograms of ivory in the northern logging town of Pokola. One member of the Daring network was arrested at the scene. He identified Dissaka as the owner of the ivory.
With evidence stacking up against Dissaka, the State Prosecutor for the District of Sangha issued a warrant for his arrest, and the manhunt began.
Dissaka hid from authorities, but on May 17, WCU investigators located his hideout in the District Capital of Ouesso and coordinated his arrest with the local police and the Ministry of Forestry Economy and Sustainable Development.
Two days later, Dissaka was tried, convicted and given the maximum sentence possible for a wildlife crime in Congo, five years, and a major fine of US$5,000.
This is not Dissaka's first jail sentence. As early as 2005, Dissaka started hunting elephants for ivory in Northern Congo, and has since built links to major international ivory dealers.
In 2011, a PALF (Projet d'appui à l'Application de la Loi sur la Faune) investigation led to the conviction of a Chadian ivory trafficker arrested by rangers working on the periphery of Nouabale-Ndoki National Park – a buyer of Dissaka's ivory.
Subsequent investigations led to Dissaka's arrest in 2011 and then later in 2013. Both times, he served incomplete jail sentences, and upon release he quickly returned to his old habits.
Launched in February 2016, the Wildlife Crime Unit operates within the periphery of the Nouabalé-Ndoki National Park supporting the park's ranger team in researching illegal activities.
The WCU's legal follow-up branch consists of Congolese lawyers who follow up on wildlife crime cases at the courts and prisons in northern Congo's two large district capitals, Ouesso and Impfondo.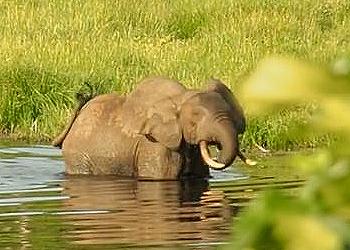 Since its conception, WCU investigations have led to 17 convictions; nine of those convicted are serving five year sentences.
"This strong result shows that the park's integrated approach of on-the-ground patrols, coupled with intelligence-driven operations carried out together with conservation authorities in the park's periphery, are effectively taking down the patrons of elephant poaching and dismantling the criminal syndicates involved in the lucrative ivory trade." said Eric Arnhem, WCS director of the Nouabale-Ndoki National Park.
Currently, the WCU is working with the Congolese authorities hoping to transfer Dissaka to a prison further south. They are concerned that with his strong connections in the north, his chances of evasion, or continued involvement in poaching and trafficking activities from the confines of prison are much higher.
Through a strategic prison transfer, ongoing monitoring, and providing follow-up visits and prisoner counselling, they hope that Dissaka will give up further wildlife crimes.
The Nouabale-Ndoki National Park, covering 4,200 square kilometres (1,621 square miles) of pristine lowland rainforest, is managed by the Nouabale-Ndoki Foundation, a public private partnership between the Congolese Government and the Wildlife Conservation Society Congo Program.
Operating under the Nouabale-Ndoki Foundation, the Wildlife Crime Unit works to bring wildlife criminals to justice in the urban centers of northern Congo with support from the Elephant Crisis Fund, The Wildcat Foundation, and the U.S. Fish and Wildlife Service.
Copyright Environment News Service (ENS) 2017. All rights reserved.
Environment News Service (ENS) © 2017 All Rights Reserved.