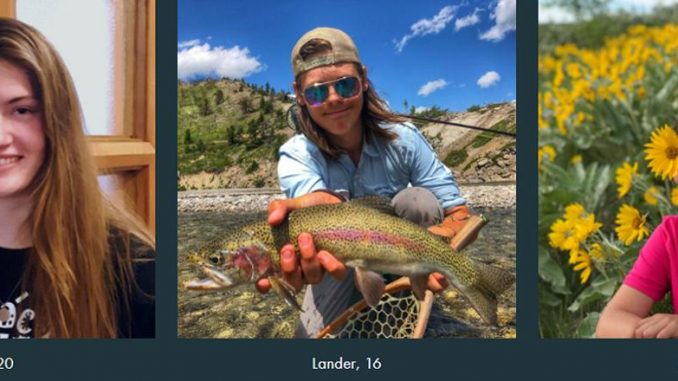 HELENA, Montana, August 11, 2021 (ENS) – Sixteen young Montana residents who are suing the State of Montana for violating their constitutional right to a clean and healthful environment have secured a critical victory when a District Court judge denied the state's attempt to prevent their case, Held v. State of Montana, from proceeding to trial.
Judge Kathy Seeley ruled that the constitutional climate lawsuit brought by the 16 young people must proceed to trial on their claims that the Montana government is unconstitutionally contributing to the climate crisis.
Wildfires, droughts, floods, landslides, disease, ocean acidification and other catastrophic consequences of governments' actions are perpetuating the climate crisis, the Montana youth claim in their lawsuit originally filed on March 13, 2020.
The youths are seeking a declaration of right under the Montana Constitution to a stable climate system. It also seeks to compel Montana to prepare and implement a remedial plan to reduce greenhouse gas emissions.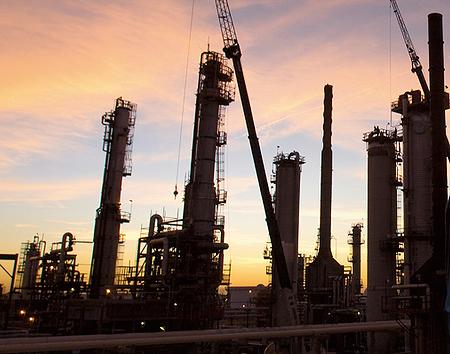 Judge Seeley's ruling means that the youth plaintiffs in the case will have the chance to present their evidence in open court. The judge was not persuaded by the state's vigorous efforts to prevent the case from proceeding to trial.
Lawyers for the youth plaintiffs say, "That evidence will prove that by supporting a fossil fuel-driven energy system, the state of Montana causes and contributes to dangerous levels of greenhouse gas emissions, and therefore is responsible for the climate-related injuries the youth suffer in violation of their rights under the Montana Constitution."
During a February hearing on the state's motion to dismiss the case, plaintiffs' co-counsel Roger Sullivan of McGarvey Law in Kalispell reminded the court that, "Montana is the carbon capital of the country."
Sullivan described the state's "statutory double-headed hydra, which on the one hand explicitly promotes increasing development and utilization of our massive coal resources, oil, and gas, and on the other hand, facilitates defendants' willful blindness to Montana's contribution to the climate crisis in violation of Montana's constitution."
Lawyers for Youth Say Ruling Turned the Tide
"This ruling represents a turning of the tide, with still another U.S. court exercising its vital judicial authority to declare the constitutional responsibilities of governments relative to energy policy and the climate crisis," say the lawyers at Our Children's Trust, a nonprofit based in Eugene, Oregon that supports youth plaintiffs in similar climate cases across the United States and elsewhere in the world.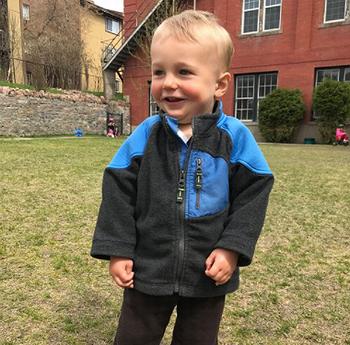 They point out that for years "the executive and legislative branches of government have aggressively and recklessly perpetuated a fossil-fuel based energy system, knowing all the while the existential dangers their actions would cause."
Now, the Montana court has joined others, including courts in Washington, Texas, Oregon, and Colorado, in exercising the court's role to declare the constitutional boundaries of what governments must and must not do when it comes to climate change.
This is a watershed moment for all science-based youth climate lawsuits supported by Our Children's Trust, including Juliana v. United States, La Rose v. Her Majesty the Queen, Sagoonick v. Alaska and many more.
"For years, Our Children's Trust has been advancing youths' rights to have this science-based and historic evidence heard at trial, in open court. In every jurisdiction where we have brought legal action on behalf of youth to secure a safe climate, the government defendants have fought tooth and nail to keep that evidence hidden away," Our Children's Trust attorneys say.
They believe that governments are afraid of having the evidence heard because, "they know it will prove that they have been affirmatively perpetuating energy and climate policies they have known all along to be violative of children's constitutional rights!"
The lawyers say that not only will the Montana case proceed to trial they expect Juliana v. United States and several of their other state and global cases to do so as well.
"These trials will be long, they will be thorough, and they will be science- and fact-based, bringing world-class experts before the judges," the Our Children's Trust attorneys expect. "And we are confident the youth will prevail as a result."
Featured image: Three of the young plaintiffs in the climate case Held v. State of Montana. The 16 plaintiffs range in age from three to 20. (Photo courtesy Our Children's Trust)