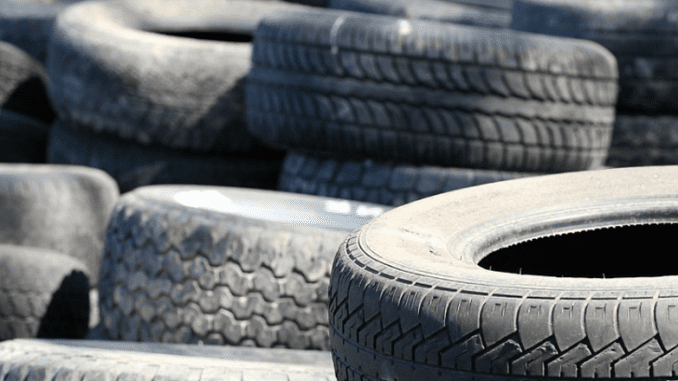 SHREVEPORT, Louisiana, October 1, 2021 (ENS) – Sulphur, Louisiana got its name, and its French spelling, from the sulfur mines that were operated in the area in the 1900s. Until now, that same city of a little more than 20,000 people has been smelling like sulfur from a local industrial operation – Firestone Polymers.
Located in the Lake Charles metropolitan area, Sulphur is the home of Firestone Polymers, which manufactures industrial rubber and plastic products, and that's where the smell comes from. Firestone Polymers, LLC operates as a subsidiary of Firestone Diversified Products, LLC.
The Department of Justice, on behalf of the U.S. Environmental Protection Agency, EPA, and co-plaintiff Louisiana Department of Environment Quality, LDEQ, filed a complaint against the company Thursday in the U.S. District Court for the Western District of Louisiana.
The complaint alleges that the facility emitted excess amounts of pollutants including nitrogen oxide, carbon monoxide, volatile organic compounds, particulate matter, sulfur dioxide, and hazardous air pollutants including 1,3-butadiene, n-hexane, styrene, formaldehyde, methanol and other chemicals.
The company allegedly failed to comply with requirements related to equipment such as dryers, cooling towers and flares; leak detection and repair; mechanical integrity; and monitoring and reporting.
The complaint also asserts violations of the Comprehensive Environmental Response, Compensation, and Liability Act; the Emergency Planning and Community Right to Know Act; the Pollution Prevention Act; and Louisiana state air pollution control requirements.
Firestone Polymers has agreed to resolve the alleged violations and will also pay a total of $3.35 million in civil penalties.
"This settlement will ensure cleaner air for the citizens of Louisiana and the communities near Firestone's plant," said Assistant Attorney General Todd Kim of the Justice Department's Environment and Natural Resources Division. "It also enforces the company's obligation to inform local communities of potential chemical hazards to aid state and local efforts to control accidental releases."
The settlement requires Firestone to: meet emissions limits, operating and maintenance requirements, and equipment controls; the company must limit hazardous air pollutants from facility dryers, conduct inspections of heat exchangers, install controls and monitors on covered flares, and install flaring instrumentation and monitoring systems.
After being notified of the violations but before the consent decree was lodged, Firestone took other compliance measures, including installing and operating a regenerative thermal oxidizer system to receive waste gases from dryers, reducing n-hexane solvent concentrations and inspecting and testing heat exchangers.
"The violations detailed in the complaint represent Firestone's disregard for the Clean Air Act, which is an underlying authority for environmental regulation in the United States," said Secretary Dr. Chuck Carr Brown of Louisiana Dept. of Environmental Quality. "LDEQ and our federal partner, EPA, will vigorously pursue any violators of the Clean Air Act. "
Funds from a beneficial environmental project required by the settlement will be used to support additional ambient air monitoring in the Westlake and southwest Louisiana areas, which will assist LDEQ's efforts to improve air quality for these communities.
The consent decree was lodged with the U.S. District Court for the Western District of Louisiana and is subject to a 30-day public comment period and final court approval. A copy of the decree will be available on the Department of Justice website at: www.justice.gov/enrd/consent-decrees.
Featured image: Stacks of discarded tires. (Photo credit unknown)