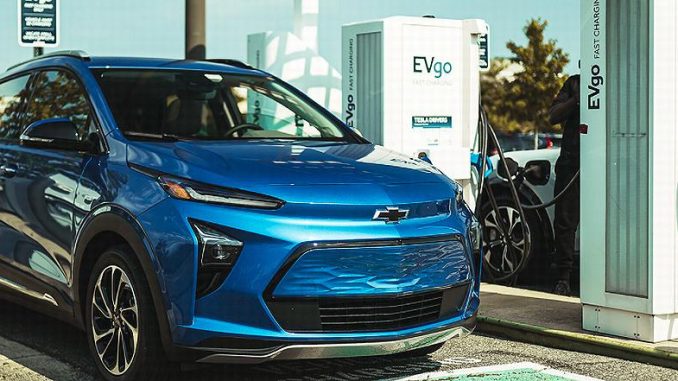 WASHINGTON, DC, August 6, 2021 (ENS) – President Joe Biden leaves no doubt about his administration's policy on electric vehicles. "America must lead the world on clean and efficient cars and trucks," he declared in an Executive Order Thursday. "That means bolstering our domestic market by setting a goal that 50 percent of all new passenger cars and light trucks sold in 2030 be zero-emission vehicles, including battery electric, plug-in hybrid electric, or fuel cell electric vehicles."
Nor did he leave any doubt about the reasons for his administration's support of electric vehicles. President Biden has determined that taking petrol-fueled vehicles off the road would, "…improve our economy and public health, boost energy security, secure consumer savings, advance environmental justice, and address the climate crisis," he stated in the Order.
"My administration will prioritize setting clear standards, expanding key infrastructure, spurring critical innovation, and investing in the American autoworker. This will allow us to boost jobs – with good pay and benefits – across the United States along the full supply chain for the automotive sector, from parts and equipment manufacturing to final assembly," he said.
The U.S. Environmental Protection Agency is tasked with setting robust federal greenhouse gas emissions standards for passenger cars and light trucks to secure pollution reductions through Model Year 2026, revising the degraded standards set by the Trump administration.
The new standards would increase fuel-efficiency eight percent annually for model years 2024-2026, and increase the estimated fleet-wide average by 12 miles a gallon for model year 2026 as compared with model year 2021.
Trending: Climate Concerns, Jobs, Fuel Savings
Developing the appetite of drivers for the electric cars now on the drawing boards starts with their need and the planet's need for fuel efficient, economical gas-powered cars.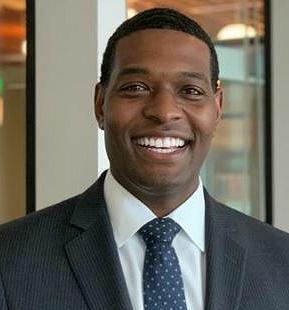 The EPA Administrator Michael Regan is directed to establish new multi-pollutant Clean Air Act emissions standards, including for greenhouse gas emissions, for light- and medium-duty vehicles beginning with model year 2027 and extending through and including at least model year 2030.
And for heavy-duty engines and vehicles, administrator Regan shall establish similar standards for nitrogen oxide emissions.
The Executive Order directs Secretary of Transportation Pete Buttigieg to establish new fuel economy standards and new fuel efficiency standards for passenger cars and light-duty trucks beginning with model year 2027 and extending through at least model year 2030.
He will update existing greenhouse gas emissions standards for heavy-duty pickup trucks and vans beginning with model year 2028 through and including model year 2030. For the time period after 2030, he will write new greenhouse gas emissions standards.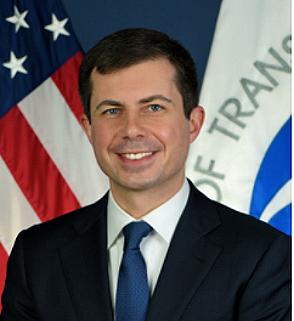 "This proposal would save drivers hundreds of billions of dollars on gas, reduce pollution, and help counter the climate crisis we are seeing all around us," said Secretary Buttigieg. "And by giving American car manufacturers a clear path forward, we will ensure that more of those clean vehicles, and jobs, are created right here."
The new standards would ensure that consumers can benefit from increased fuel economy and save money on fuel, close to $140 billion in fuel savings for new vehicles sold by 2030 and $470 billion by midcentury, the Biden administration calculates.
EPA Administrator Regan is enthusiastic. "These robust standards are underpinned by sound science and technical expertise, encouraging the development of technology and innovation that will drive America forward into a clean energy future. We are excited about building on the partnerships with states, cities, industry, labor, and NGO stakeholders to realize this vision together."
But these Cabinet officials cannot just sit around contemplating new standards and envisioning the future, they must act quickly. For heavy-duty engines and vehicles they must issue a notice of proposed rulemaking by January 2022 and any final rulemaking by December 2022, and for light, medium and some heavy-duty vehicles they shall issue any final rulemakings no later than July 2024.
The automakers appear to back President Biden's zero-emissions ambitions.
After the President's announcement, Ford, General Motors, and Stellantis – a Dutch-domiciled multinational automaker formed in 2021 on a merger between the Italian-American conglomerate Fiat Chrysler Automobiles and the French PSA Group – issued a supportive statement.
"Today, Ford, GM and Stellantis announce their shared aspiration to achieve sales of 40-50 percent of annual U.S. volumes of electric vehicles (battery electric, fuel cell and plug-in hybrid vehicles) by 2030 in order to move the nation closer to a zero-emissions future consistent with Paris climate goals. Our recent product, technology, and investment announcements highlight our collective commitment to be leaders in the U.S. transition to electric vehicles," the three automakers said.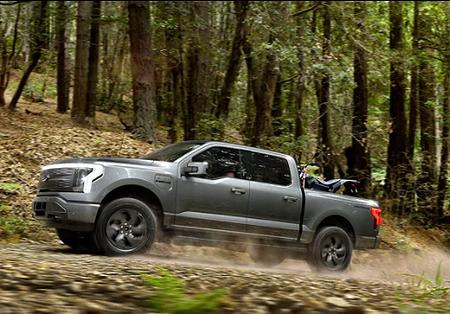 They can only achieve these goals with targeted financial help from the federal government, they said.
"This represents a dramatic shift from the U.S. market today that can be achieved only with the timely deployment of the full suite of electrification policies committed to by the administration in the Build Back Better Plan," the three automakers said.
They listed purchase incentives, a comprehensive charging network of sufficient density to support the millions of vehicles these targets represent, investments in R&D, and incentives to expand the electric vehicle manufacturing and supply chains in the United States as top candidates for federal financial help.
The $1 trillion Bipartisan Infrastructure Bill now working its way through Congress includes $7.5 billion for electric vehicle charging stations, the first U.S. investment in EV chargers. But $7.5 billion is just half of what President Biden had requested to build a national network of 500,000 EV charging stations.
Still, the United States is clearly moving toward vehicle electrification. John Bozzella, president and CEO of the Alliance for Automotive Innovation, said, "Auto manufacturers are committed to a net-zero carbon transportation future."
"Collectively, the auto industry has committed to investing more than $330 billion to bring exciting new electric vehicles to market, including plug-in hybrid, battery and fuel cell EVs," Bozzella said.
"As we look beyond 2026," he said, "the industry's shift to electrified cars, trucks and SUVs will drive significant GHG reductions to fight climate change and make a better world for future generations."
Biden Lets California Take the Lead
The Clean Air Act directs EPA to grant the state of California a waiver of federal preemption to set more protective standards for vehicular air pollution, and allows other states to adopt California's standards.
But in 2019 the previous administration revoked the state's waiver to enforce its greenhouse gas pollution standards for cars and trucks. This revocation was "legally dubious and an attack on the public's health and wellbeing," said the current EPA Administrator Michael Regan.
But with this Executive Order, President Biden restores California's waiver.
California Governor Gavin Newsom points out that California challenged the Trump administration rollbacks and continued reducing emissions, launching a sustained litigation campaign and joining a bipartisan coalition of states calling for a strong, federal clean car standard.
Governor Newsom made a commitment to require that sales of all new passenger vehicles be zero-emission by 2035. The California Comeback Plan includes a $3.9 billion package to accelerate zero-emission vehicle goals, including funding for clean vehicle infrastructure and to help drive consumer adoption of ZEVs.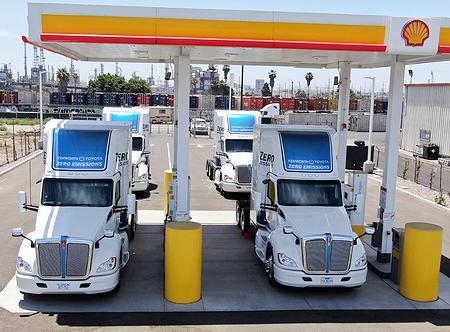 And the United Auto Workers are onboard too. UAW President Ray Curry said, "We are at a critical time for the auto industry as countries compete to build the vehicles of the future. We are falling behind China and Europe as manufacturers pour billions into growing their markets and expanding their manufacturing. We need to make investments here in the United States.
"Fortunately," said Curry, "President Biden recognizes the importance of this moment, and his Build Back Better Plan makes the bold investments in manufacturing, consumer incentives, and infrastructure needed to ensure vehicles of the future are made in our country."
In a separate joint statement, BMW, Ford, Honda, Volkswagen, and Volvo backed the California waiver, saying, "While the California framework companies are driving towards 40-50 percent of our sales being EVs in the next nine years, bold action from our partners in the federal government is crucial to build consumer demand for electric vehicles and put us on track to achieve the global commitments of the Paris Climate Agreement. That includes a strong nationwide greenhouse gas emissions standard, continued investments in charging infrastructure, and broad consumer incentives for all electric vehicle purchases."
The reaction from the environmental community is supportive.
Peter Zalzal, the nonprofit Environmental Defense Fund's associate vice president for clean air strategies, said, "Ensuring that at least 50 percent of new vehicles sold in the U.S. by 2030 are zero-emission, and 100 percent are zero-emission by 2035, will also mean benefits for Americans' health, the climate, and our pocketbooks."
The Environmental Defense Fund calculates that the Biden administration's new standards:
• Would prevent as many as 98,000 premature deaths by 2050 by reducing smog-forming pollution and particulate pollution, which disproportionately burdens people of color.
• Would reduce a total of more than 11.5 billion metric tons of carbon pollution by 2050. That's far more than the carbon emissions from China last year, and China is responsible for more than a quarter of the world's climate pollution.
• Would save a person who purchases a new battery electric vehicle in 2027 $5,300 over the vehicle's lifetime compared to a gasoline vehicle.
• Would provide more than $1.6 trillion in benefits to Americans, including pollution reductions and economic savings – about 10 percent of current U.S. gross domestic product.
Featured image: Film director, producer and book publisher Tressa Smallwood charges up her 2022 Chevy Bolt EUV Premier, July 23, 2021, Location not available. (Photo by Automotive Rhythms)